Last Updated on June 1, 2023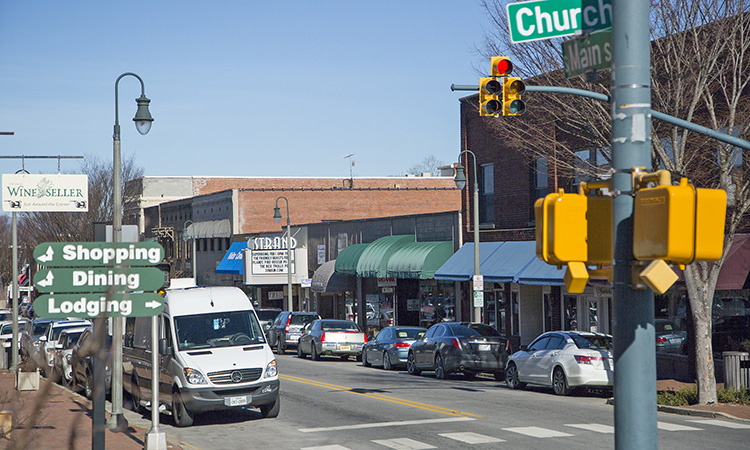 High mountain peaks surround the vibrant and friendly town of Waynesville and its tree-lined Main Street. Fine shops, galleries, cafés, and restaurants make Waynesville a thoroughly enjoyable place to live and visit. Historic buildings, relaxing benches, public art, and welcoming folks provide the perfect backdrop to Live Abundantly in Waynesville, NC.

---
---
Downtown Waynesville is full of heritage and handicrafts
Downtown Waynesville is a pedestrian's dream. Shoppers have much to choose from, including working art studios, fine restaurants, breweries, a local bookstore, coffee roastery, gift shops, and more. 

"Our town itself is now a vibrant place where you see the arts alive, where you see restaurants alive, where you see shops alive, and people actually enjoying their stay," said Waynesville Mayor Gavin Brown. "Everybody buys into the fact that Waynesville's Main Street is gonna be a place where people walk, where people talk, where people share events."

Numerous popular events, parades, and festivals occur in Downtown Waynesville throughout the year. Held on the first Friday of each month, Art After Dark is a gallery stroll with meet-the-artist events. With as many attendees as it attracts, it's almost like a street party! Popular Mountain Street Dances are held during the summer in front of the Haywood County Historic Courthouse. The dances are fun, free events where locals and visitors enjoy live music and take part in traditional mountain dancing.

"The property owners in the Town of Waynesville realized that a vibrant, alive downtown was necessary to keep the community itself alive and vibrant," said Mayor Brown. "And I'm very proud of the fact that our storefronts are inviting to people. When tourists come here, they view Waynesville as the truly Norman Rockwell setting that they envisioned when they grew up."

On the west side of Waynesville is Hazelwood Village. In recent years, the area has merged with the town but has maintained its own identity and evolved into a revitalized retail district. Hazelwood is home to the Folkmoot Friendship Center, the headquarters for the two-week Folkmoot USA. Folkmoot is North Carolina's official music and dance festival, welcoming more than 100,000 people to performances from 8–10 international dance groups each July.

Waynesville is also home to the Museum of North Carolina Handicrafts, which is located in the historic Shelton House. The museum features 19th century crafts, including pottery, quilts, baskets, and woodworking.

Waynesville is the Gateway to the Smokies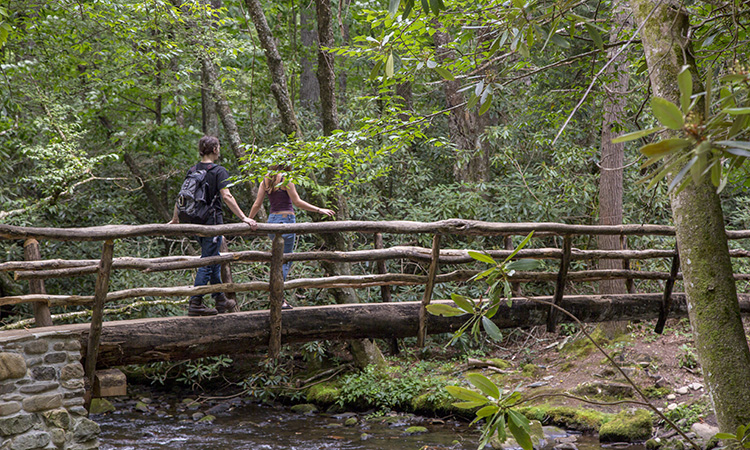 Once billed as the Gateway to the Smokies, Waynesville provides a great entrance to a memorable mountain vacation. It's close to the Great Smoky Mountains National Park, the Blue Ridge Parkway, Pisgah National Forest, mountain biking trails, and whitewater rafting rivers. 

Haywood County boasts the highest average elevation of any county east of the Rockies. It is home to 18 mountains topping 6,000 feet or higher. These ridges bring snow in the winter and cooler temperatures in the summer, qualities that have attracted tourists and residents for generations.

"One of the great things about Western North Carolina is all the varied activities you can do," said Chris Bates, general manager of the Cataloochee Ski Area. "I try to get out there at least a couple times a week and ski, myself. And just enjoy the product we put out and have a good time sliding down the mountain. Because that's what it's all about."

Just outside of Waynesville is Cold Mountain, the peak Charles Frazier used to name his acclaimed novel. Hiking the mountain requires a map and an entire day, but you can view it by following U.S. 276 out of Waynesville until you hit the Blue Ridge Parkway. The Cold Mountain overlook is right at the U.S. 276/Blue Ridge Parkway intersection.

Waynesville welcomes everyone home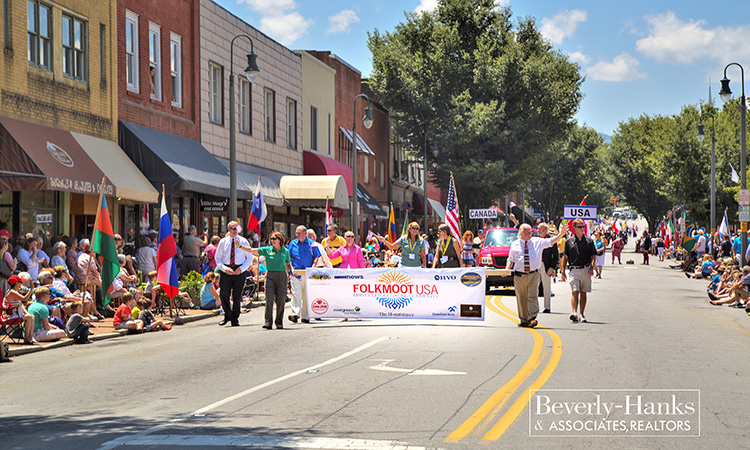 "The hallmark of Waynesville … is that we've accepted so many different people from so many different places. And the second home industry became an important part of Waynesville," said Mayor Brown. "It's a place that welcomes people. And we hope to maintain that so years from now somebody can say what I said a minute ago: 'I really do like Waynesville.'"

The town has garnered national attention in recent years for its hometown appeal. Waynesville was voted "Best Mountain Town," "Best Main Street Town," "Best Small Town," "Best Undiscovered Town," and a "Low-Cost Eden," in the third edition of America's 100 Best Places to Retire, published by Where to Retire magazine. Just this month, the latest edition named the town a top retirement spot for hikers and walkers. 

"When you come to Waynesville, you realize that you really are at home."

Make Waynesville your home!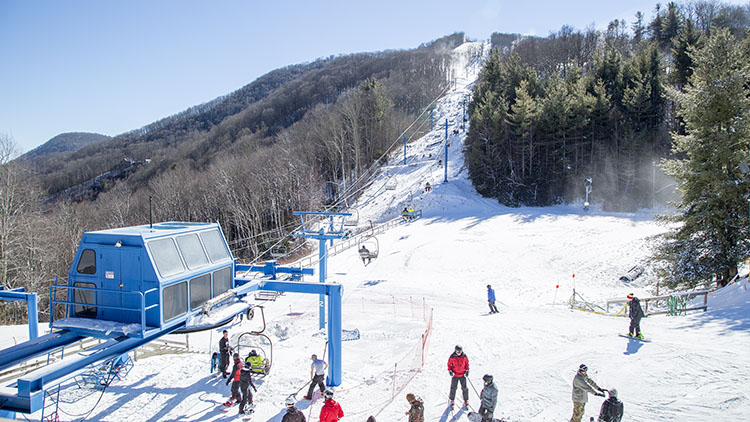 Waynesville's proximity to Asheville offers residents the best amenities of a larger city while still holding on to its small-town atmosphere. From outdoor adventures to cozy spots downtown, Waynesville welcomes people from many different backgrounds to visit and stay for life.

Does that sound like the perfect lifestyle for you? Find an elevated home in Waynesville now!

Visited 322 times, 1 visit(s) today