Last Updated on June 9, 2023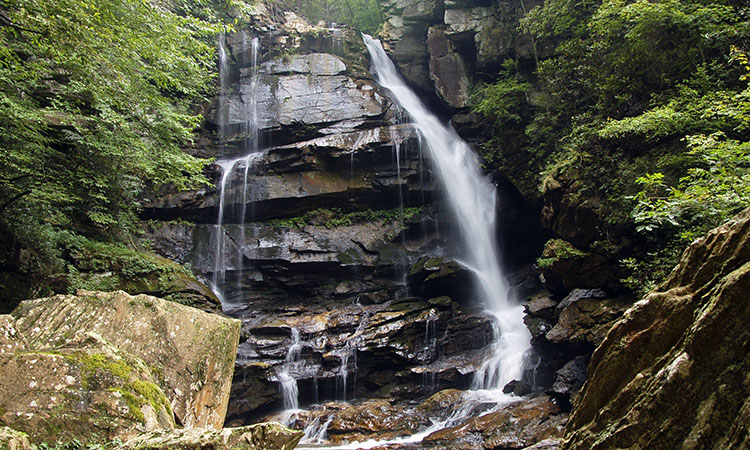 On hot mountain days, there's nothing better than a hike to one of the region's many inspiring waterfalls. Complete with pools of crystal clear water and vibrant green ferns, there's hardly a better place to cool off!

Many area waterfalls are well routed and well recorded, like the iconic 60-foot Looking Glass Falls. Others seemingly surprise you as you round the bend of the trail. But at each location, staying safe is the key to an afternoon of fun.

Here are five waterfall safety tips that ensure you have a positive experience.

Waterfall safety tips
1. Stay on developed trails. With the beauty of the Appalachians all around you, it's tempting to stray from observation decks and platforms. However, when you leave the trail, you risk harm to both yourself and the surrounding flora and fauna.

2. Follow all instructions posted at waterfalls and along trails. These instructions are often updated with trail closures and other information you should know before setting out.

3. Watch your footing. Don't find out the hard way: Dry rocks can be just as slippery as wet ones. Be extra cautious of rocks covered with leaves or algae. It's also easy to underestimate the flow of water both at the top and bottom of waterfalls. Beware of undercurrents.

4. Do not lean over a ledge at the top of a fall. The top of any waterfall is the most dangerous. Be especially careful when you are taking photographs to secure your footing and make sure you are in a safe, solid location.

5. Follow additional hiking safety precautions. For your safety, never visit waterfalls alone, and always make sure you have a charged cell phone in case you need to call for assistance. Watch children and pets carefully. And make sure you have plenty of water available, as well as dry clothes, should you need them.
Visit "The Land of Waterfalls" today!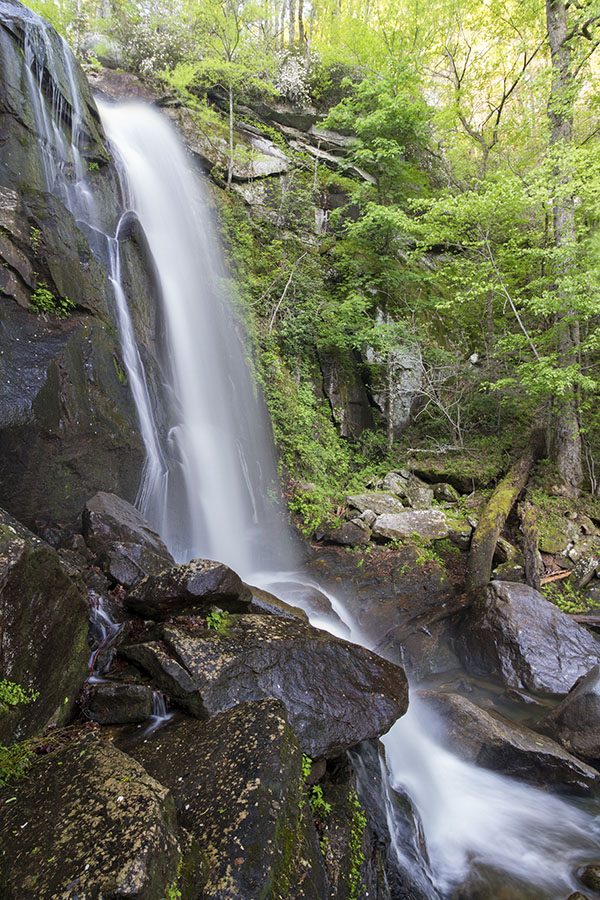 At least 250 waterfalls exist in Transylvania County, giving it the moniker, "The Land of Waterfalls." Some are relatively small and gentle. Others take big, breathtaking plunges into mountain pools. In addition to Looking Glass Falls, one of the most-photographed waterfalls in the country, the nearby and wildly popular Sliding Rock is a natural waterslide that's popular with the whole family! These two are easily accessed from parking areas, but many more waterfalls can be discovered just a short hike away.

Visited 145 times, 1 visit(s) today