Last Updated on June 21, 2023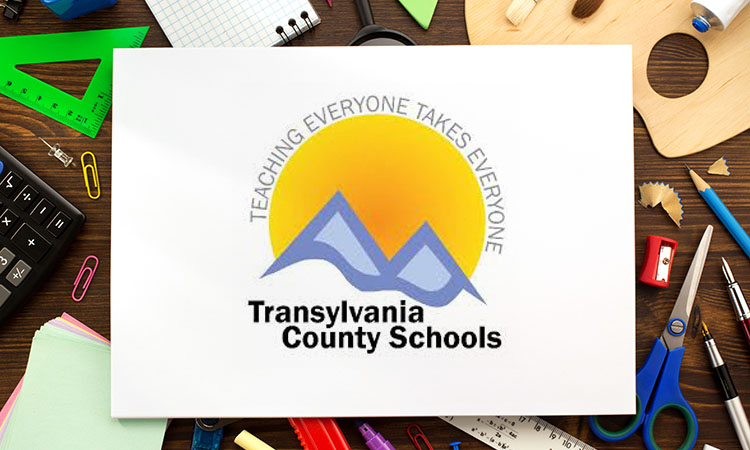 There are many ways to Live Abundantly in Western North Carolina. But for many children across our region, that choice is out of their hands.

The Transylvania County School System has stepped up to support struggling students in their care. Through their programs, every student is given the opportunity for a safe and healthy day—both inside the classroom and out.

What is the Transylvania County Schools Giving Closet?
Students in each of the nine Transylvania County Schools experience a lack of basic needs—sometimes for a day, other times on a consistent basis. To help students meet those needs, each school maintains a "Giving Closet" filled with supplies. These supplies help ensure that every student has a productive, safe, and healthy day, every day.

Needed items include:
Children's shirts, pants, and coats.
Socks and shoes.
New underwear.
Hats and gloves.
Belts.
Hygiene items (wipes, deodorant, etc.).
Personal care items (combs, brushes, etc.).
Blankets.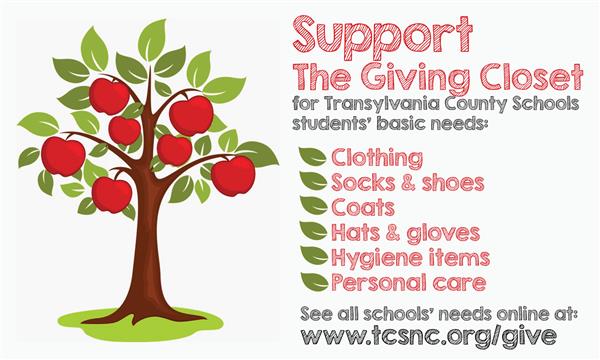 Other ways to support the students of TCS
There are several additional ways you can support the young people of Transylvania County and their families and caregivers.

Give to the Angel Fund – TCS school social workers, counselors, teachers, and administrators are regularly called upon to help students and their families meet the basic needs of safety, food, shelter, and clothing. Support their efforts through the TCS Angel Fund. Your gifts directly benefit children and families in Transylvania County Schools. Plus, 100% of your gift is tax deductible, and schools will write a donation letter upon request.

Sponsor the Back Pack Buddies Program – The Back Pack Buddies Program provides food packs on Friday afternoons to over 200 students each week who are likely to have inadequate food for the weekend. Now in its 12th year, the program is supported by MANNA FoodBank, Change the World Relief Organization, local churches, fire departments, and many individuals like you.

Support the Giving Tree – Choose a school, "adopt" one or more children or families for the holiday season, and provide much needed gifts and supplies. Counselors and social workers deliver gifts directly and discreetly to families through the school or at their homes. Several local schools have a physical Giving Tree where you can pick up opportunities to gift a student.

Get more by giving back
Every day, Allen Tate/Beverly-Hanks is impressed by our agents and staff for their involvement in strengthening community efforts through service and financial support. We encourage you to get involved, too.

Help the students of Transylvania County Schools now and in the future! Bring your Giving Closet items to Allen Tate/Beverly-Hanks' newest office in Downtown Brevard on June 6, 2019 from 4:00–7:00PM. After dropping off your donations, stay to enjoy locally made refreshments and handmade sweets.
Transylvania County Schools
Reach out to Transylvania County Schools or contact your Allen Tate/Beverly-Hanks agent to learn about local efforts to help children in your community.

225 Rosenwald Lane, Brevard | (828) 884-6173
Visited 1 times, 1 visit(s) today