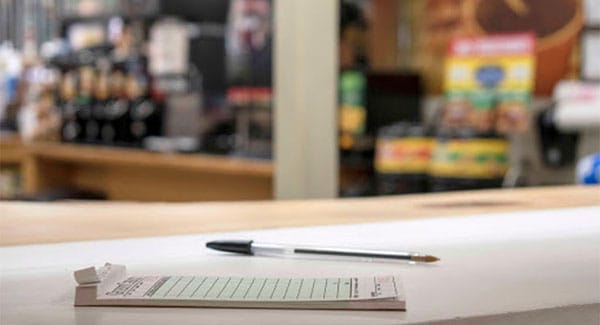 Last Updated on April 18, 2023
More so than usual, we have our minds on food these days. The trees and flowers are beginning to sprout. And we know local farms are beginning to see fresh crops sprouting, as well.
The Appalachian Mountains have always had their own food traditions. From historical Cherokee culinary creations to down-home mountain cooking perfected by hardscrabble settlers, everyone has their own favorite dish. And many of them require ingredients that are best acquired from local farms and foodstuff companies.
If you're looking for unique ingredients—or if you'd just like to support local business owners—we recommend you steer away from big-box grocery stores surrounded by lakes of asphalt. Here are three locally owned and operated specialty grocery stores in Waynesville.
Sunburst Market
Waynesville native Katie Eason Hughes founded Sunburst Market in 2011. Joined by her husband Chef Clay Hughes (Blackberry Farms, Canyon Kitchen) and their very helpful son, Henry, the Sunburst Market family is proud to be carrying on the four-generations-long family tradition of supplying the hungry people of Western North Carolina with delicious, sustainably and locally produced products. Visit the market at Sunburst Trout Farm for all the farm's products, as well as a select offering of other local items. They focus on natural and local ingredients, including meat, cheese, produce, beer, and wine.
314 Industrial Park Drive, Waynesville | (828) 452-3848 | facebook.com/SunburstMarket
Teague's Grocery and Café
As one of their regular customers says, "If you are in a pinch for something fresh to cook for dinner and you can't find it here, you don't need it." Teagues Grocery and Café is a family-owned convenience store, grocery market, and café that has served Maggie Valley since 1965. From meats to produce to a variety of rotating groceries, you're sure to find something new and delicious. While you're there, grab some food from the café. You'll love their made-to-order American favorites, especially the hand-pattied burgers.
130 Soco Road, Maggie Valley | (828) 926-1147 | teagues.us
Zoolie's Natural Food Market
Zoolies is a local, family-owned specialty grocery business that has been serving Waynesville residents for more than 30 years. Their goal has always been to provide customers with the necessary tools for improving your quality of life. You'll find a lot available in their 2,000-square-foot market, including health foods and supplements, herbs, bulk teas and spices, and natural body care. When available, they also carry bison meat and fresh eggs. Can't find what you need? Zoolie's is happy to special order it for you! Since 1987, Zoolies has been a member of the Natural Products Association (NPA).
308 N Haywood Street, Waynesville | (828) 452-3663 | zoolies.us
Find a special home in Waynesville!
From specialty grocery stores to specialty properties, Waynesville has everything you need for your mountain lifestyle. Waynesville's proximity to Asheville offers residents the best amenities of a larger city while still holding on to its small-town atmosphere. From outdoor adventures to cozy spots downtown, Waynesville welcomes people from many different backgrounds to visit and stay for life.
Does that sound like the perfect lifestyle for you? Find your dream home in Waynesville now!
Photo from Teague's Grocery and Café
Visited 1,672 times, 1 visit(s) today