Last Updated on June 7, 2023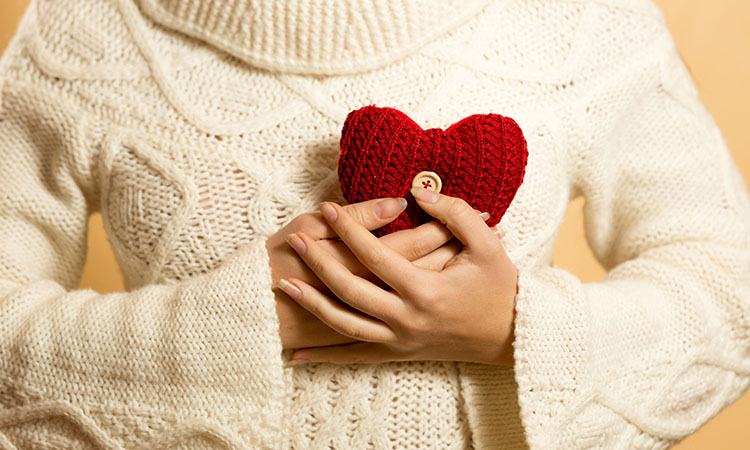 Coming up short on ways to celebrate Valentine's Day with social distancing in place? Luckily, there are many ways to show your love! From romantic views to sharing love with four-legged friends, we have ideas that work for any couple (or single—no judgement!).
Here are just four fun ways to show your love in Hendersonville.
Love the outdoors
Hendersonville is nestled atop a scenic mountain plateau between the Great Smokies and Blue Ridge Mountains. From anywhere in town, you're just a short drive from outdoor adventures in Pisgah National Forest or along the Blue Ridge Parkway. With 469 miles of scenic overlooks and incredible views, the Parkway provides the perfect venue for enjoying a romantic moment by bicycle, vehicle, or on foot. It's no wonder it's called America's Favorite Drive!
One of the most popular attractions in nearby Laurel Park is Jump Off Rock—and for good reason! This scenic overlook has a history of romance and intrigue. Plus, it offers a panoramic view that is perfect for nature lovers and romantic moments alike. Several short hiking trails are also accessible from the 3,100-foot summit.
Love local businesses
From local florists to spa treatments, a romantic dinner, and dessert, it's easy to help support local businesses at every stage of your Valentine's experience. And Downtown Hendersonville surely has plenty to choose from! This year especially, it's important to show your love to local small businesses. In fact, we challenge you to support as many local businesses as you can. Your valentine will appreciate a local gift, and you'll help ensure that those businesses will still be going strong on Valentine's Day next year.
For Valentine's Day this year, we recommend dinner on us at West First Wood-Fired. Follow it up with dessert from one of our favorite Hendersonville bakeries.
Love thy neighbor
Sometimes, the best gifts are the ones by which you can give back. This year, ask your valentine what local causes mean the most to them. Whether it's supporting children, the environment, local arts, or another cause, commit to learning more about local nonprofits near you. Then, take action to show your love!
Among those most in need are our furry friends and neighbors. There are a number of animal-focused causes in the Hendersonville area. Blue Ridge Humane Society needs volunteers aged seven and up to walk dogs or cuddle cats at the shelter. Charlie's Angels Animal Rescue is in need of kennel sponsors for their animals. And down the road, Foothills Humane Society makes it easy to adopt or foster dogs and cats. They even have a Barn Cat Program to support semi-feral barn cats looking for outdoor pest control jobs. Give some love and get lots back from these animals in need!
Love the arts
Western North Carolina's many local art galleries have created exciting downtown destinations for artists and art lovers alike. But more importantly, art spaces add new life and a sense of identity to our neighborhoods. If you love local art as much as we do, you should check out the many local artists in the Hendersonville area. Hendersonville has at least a dozen art galleries displaying local art. Visit them this Valentine's Day in person or online.
Or perhaps you're looking for an even more interactive way to support the arts. In that case, don't forget about the Flat Rock Playhouse, North Carolina's state theatre. For years, locals have enjoyed Broadway-quality musicals, comedies, dramas, and theatre for young audiences at this community touchstone. Right now, Flat Rock Playhouse is between virtual shows. But you can still view their A Flat Rock Playhouse Christmas playbill from their website.
Would you love to live in Hendersonville?
Distinguished by an almost perfect climate, beautiful surroundings, great eateries, and recreational variety, Hendersonville is known as the City of Four Seasons. The town's many tranquil neighborhoods and housing developments all surround a sturdy core. It's a place where you can be as active or idle as you wish. No wonder Hendersonville has attracted hundreds of residents looking for ample recreation and a friendly atmosphere.
Does that sound like the perfect lifestyle for you? Find homes in Hendersonville now!
Visited 22 times, 1 visit(s) today