Last Updated on June 13, 2023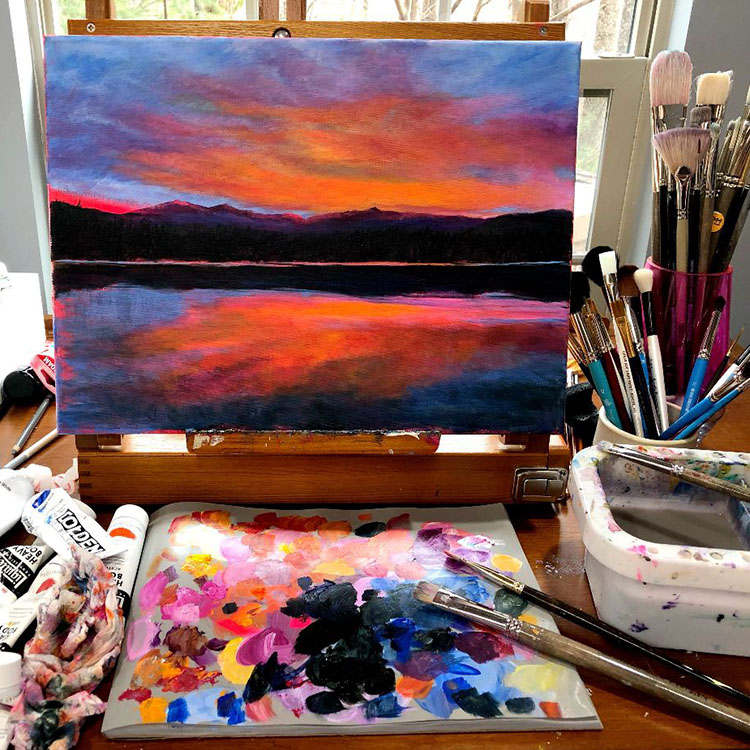 Western North Carolina's many local art galleries and museums have always been exciting destinations for lovers of visual arts. But more importantly, art spaces add new life and a sense of identity to our neighborhoods, contributing to the many ways there are to Live Abundantly in WNC.

Today, we're shining a spotlight on one local organization that helps coordinate and promote those efforts. We invite you to learn more about the Art League of Henderson County and how you can help them meet their mission.

What is the Art League of Henderson County?
Founded in 1962, the Art League of Henderson County is one of the oldest art organizations in North Carolina. They promote, develop, and enjoy the visual arts through public programs, arts education courses and workshops, and exhibits. The League also offers gifts in support of local art teachers for classroom supplies and student recognition awards.

The League incorporated as a tax-exempt, not-for-profit corporation in 1979. Membership is open to artists and art lovers within and outside of Henderson County.

When can I meet the artists?
The Art League generally holds monthly Sunday afternoon art programs at Trinity Presbyterian Church, 900 Blythe Street, Hendersonville. Members and the public are invited to meet artists of all stripes and learn in the process. For instance, in March 2020, local watercolor artist Ann Vasilik presented images of a work in progress, along with a finished version of the painting. 

How can I support the Art League of Henderson County?
One of the best ways to support the League is by becoming a member. League members enjoy many perks in exchange for their support, including:
Monthly Sunday afternoon arts programs.
​Exhibit opportunities at the county library and other locations.
Critique groups.
Reduced tuition for League classes and workshops.
And participation in the Juried Fall Member Show with prizes and awards.
A membership term runs through the calendar year and is $40 per individual or $70 per couple.

Get more by giving back
Every day, our agents and staff impress us by their involvement in strengthening community efforts through service and financial support. We encourage you to get involved, too.

Help support arts organizations now and in the future! Give BIG to an organization that means something to you. Reach out to the Art League of Henderson County or contact your Allen Tate/Beverly-Hanks agent to learn about local visual arts programs near you.
Art League of Henderson County
P.O. Box 514, Hendersonville | artleaguehvl.org
Visited 5 times, 1 visit(s) today