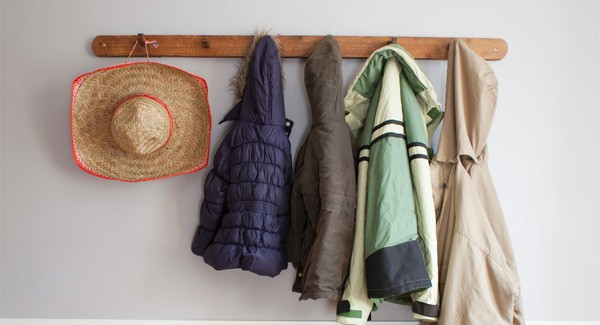 Last Updated on September 8, 2022
As the new school year begins and the busyness of life takes over again, there's nothing quite like having a well-organized command center to calm the craziness. Acting as a catchall– from a makeshift drop zone, to the area where you store important documents and bills, and even display the week's dinner menu, creating a functional command center is certainly helpful.
Not sure how to create the perfect command center or feel like you simply don't have the space to house one? Don't worry, here are 5 ways to incorporate this functional space into your home.
Laundry room command center
Feel like you don't have a spare wall to put your command center? Why not make use of the laundry room? With some simple white boards and storage bins this wall is instantly practical.
View this post on Instagram
Use a blank wall
Dress up that boring wall right next to your garage door with a beautiful, yet useful space. Add some DIY board and batten to make the space stand out and finish the look with whiteboards, coat hooks, and a place for mail.
View this post on Instagram
Command center/mudroom combo
The creative use of lockers works well as a place to hide shoes, coats and backpacks. Add some whiteboards, storage bins and a coat rack, and you've got a functional mudroom/command center combo.
View this post on Instagram
On the counter
Here's proof that you don't have to have a dedicated wall space for a useful command center. This family makes great use of their counter space to help organize their kids' school items.
View this post on Instagram
In the pantry
Have a walk in pantry with a blank wall space? Why not capitalize on the empty wall and make a command center? Plus, everyone's always in the pantry getting snacks anyway, so they'll never miss important announcements or appointments!
View this post on Instagram
Command center essentials
Constructing a practical space to organize your family's events and act as a catchall requires just a few elements to help make it ultra functional. Here's some common items that help structure your command center:
Monthly calendar
Paper file system for bills/important documents
Memo board
Drop zone for shoes/coats/backpacks
Charging station
Hooks
Baskets
(Visited 1,898 times, 1 visits today)