Last Updated on June 13, 2023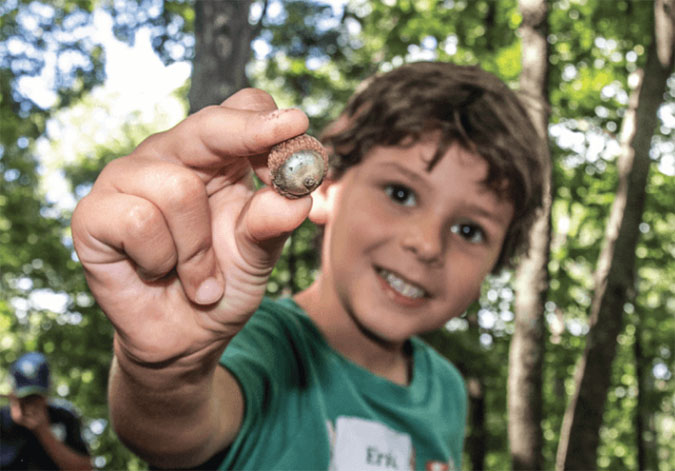 The most amazing thing about living in the mountains of Western North Carolina is taking advantage of the natural beauty around us. Enjoying the beauty of our mountains is one way you can Live Abundantly in WNC. For those who love our mountains, that means preserving their beauty for years to come.

Today, we shine a spotlight on a local organization that has made great strides in local conservation efforts. We invite you to learn more about Conserving Carolina and how you can help them meet their mission.

What is Conserving Carolina?
Conserving Carolina is a local nonprofit conservation organization working to preserve water and land resources in Western North Carolina.

Even though it was created in July 2017, Conserving Carolina is an organization with roots that reach back more than 30 years. On that date, Carolina Mountain Land Conservancy (founded 1994) and Pacolet Area Conservancy (founded 1989) merged to form a larger and more effective community of local environmental advocates. To date, the organization has conserved more than 45,000 acres in WNC and Upstate South Carolina and developed 35 miles of trails.

What services do they offer?
Conserving Carolina hosts regular educational workshops, volunteer opportunities, outdoor adventures, and community events to promote stewardship and an understanding of the natural world. But much of their impact comes through conservation easement. Through easements, Conserving Carolina assumes the legal responsibility to uphold the terms of the easement. Volunteers monitor each property—more than 270 and counting—at least once a year.

In addition to conserving land as it is, Conserving Carolina works to restore land, as well. Volunteers pull out invasive species like kudzu, treat hemlock trees to protect them from woolly adelgids, plant pollinator gardens, and much more. As a result, invasive species disappear and native wildflowers and animals thrive in their place.

Take the Hiking Challenge
Are you eager to get outside and see all the trails Conserving Carolina developed? The Hiking Challenge 5 introduces you to eight hikes on lands Conserving Carolina helped protect. The hikes offer something for everyone, from gentle strolls to more strenuous climbs. And as a bonus, Hiking Challenge 5 champions (who are also organization members) receive a congratulatory package once the challenge has been completed. So, grab your camera and your hiking pals, and check out the challenge today!

How can I support Conserving Carolina?
There are many ways you can help protect and conserve natural resources in Western North Carolina for future generations.
Become a member
Memberships are at the heart of Conserving Carolina's mission to protect land and water, promote good stewardship, and create opportunities for people to enjoy nature. Plus, members receive great benefits, including eligibility to become a Hiking Challenge Champion!
Volunteer
Take a hands-on approach to conserving local lands for future generations. Volunteer opportunities include trail building and maintenance, invasive plant removal, conservation easement monitoring, water quality monitoring, education and outreach, and more.
Conserve your land
Your personal decision to protect your land involves your vision for its future and your financial and tax circumstances. Because every situation is unique, Conserving Carolina offers several different options for landowners who want to protect local natural resources.
Make a donation
Your support helps protect beautiful landscapes, create amazing parks and trails, keep our rivers flowing clean, and preserve farmland. What's more, there are many ways you can contribute, from monthly donations to legacy giving. Or you can support a specific project in your community.

Get more by giving back
Every day, our agents and staff impress us by their involvement in strengthening community efforts through service and financial support. We encourage you to get involved, too.

Support our Blue Ridge Mountains now and in the future! Give of your time and money to an organization like this one that means something to you. Reach out to Conserving Carolina or contact your Allen Tate/Beverly-Hanks agent to learn about local environmental efforts in our community.
Conserving Carolina
847 Case Street, Hendersonville | (828) 697-5777
2060 Lynn Road, Columbus | (828) 697-5777
Visited 3 times, 1 visit(s) today