Last Updated on June 5, 2023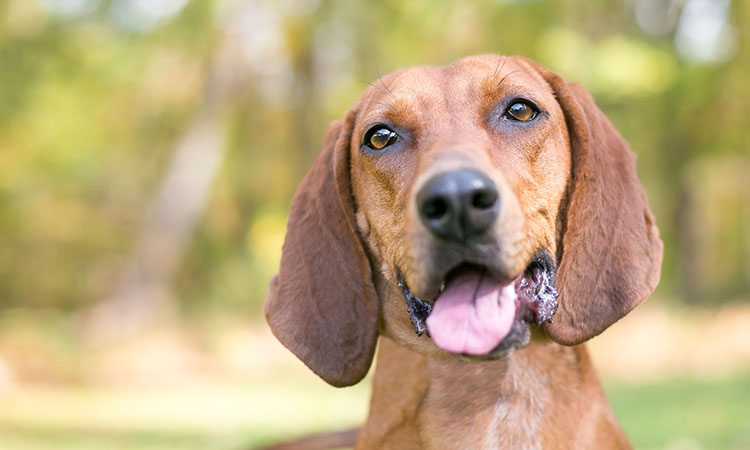 Great mountain towns deserve to be thoroughly explored, one foot (or paw) in front of the other. And by picking the right places beforehand, it's easy to bring your dog along. Even though its full-time residents number less than 1,000, Saluda, NC is one such town, full of paw-some spots that both you and your furry friend will not soon fur-get.

No need to hound us for more information. Here is your complete list of dog-friendly places in Saluda, NC.

Dog-friendly restaurants, cafes, and coffee bars in Saluda, NC
Green River BBQ
Bone appetite! This folksy barbecue hot spot serves smoked meats by the pound and platter in down-home surroundings. Enjoy everything from beef and ribs to BBQ chicken and smoked turkey. Dogs are welcome in the "barking" lot dining area.

131 Highway 176, Saluda | (828) 749-9892 | greenriverbbq.com

The Purple Onion
Don't miss this restaurant located in Historic Saluda, with outdoor dog-friendly dining available and live music on Thursday and Saturday night. The Purple Onion features a variety of ethnically inspired dishes with an emphasis on the Mediterranean's simple and healthful cuisine. 

16 E Main Street, Saluda | (828) 749-1179 | purpleonionsaluda.com

Ward's Grill
Ward's Grill has been slinging hearty breakfasts and classic lunches since the 1950s. The location would be worth a visit even if you weren't enticed by the homemade sausage biscuits, chili cheeseburgers, and seasonal pies. Bring Fido and have a seat at one of their pet-friendly outdoor tables.

24 E Main Street, Saluda | (828) 749-2321 | facebook.com/Thompsons-Store

Best Saluda-area parks and hiking for dogs
Bradley Nature Preserve
This nine-acre parcel of land, mostly within Saluda's City limits, features the Lazy Girl Loop, an easy trail that runs through the woods of the preserve. There is a Connector Trail that links the Lazy Girl Loop to Laurel Drive. Dogs are not allowed on the lower loop sections of the trail. The Bradley Nature Preserve is maintained by the Saluda Community Land Trust (SCLT).

Esseola Drive, Saluda | (828) 749-1560 | saludaclt.org

McCreery Park
Located in downtown Saluda, McCreery Park is a great central location for fun and recreation with your dog. The park features playground equipment and a covered picnic area. Restrooms are available year round for the humans in your group. In the summer, come out on a Friday night for the Top of the Grade Concert Series.

Main Street, Saluda | (828) 749-2581

Pearson's Falls and Glen
Pearson's Falls and Glen is a top natural attraction in Polk County, hosting over 20,000 visitors each year. The quarter-mile Glen Trail takes hikers past the 90-foot Pearson's Falls and through a native wildflower garden with plants of remarkable diversity. Pearson's Falls is located just off Route 176, three miles south of Saluda.

2748 Pearson Falls Road, Saluda | (828) 749-3031 | pearsonsfalls.org

Pulliam Creek Trail
Pulliam Creek Trail is a moderately difficult, 6.5-mile hike that will take about three hours to complete with your dog. Visit in spring to see the wildflowers in full bloom. Please note that dogs must always be on a leash.

Big Hungry Road & English Heifer Cove Road, Saluda | alltrails.com

Saluda Nature Park
The SCLT and the City of Saluda partnered to transform this once 18-acre dumpsite into a nature park. More than a mile of trails run down into a valley where you can walk along the creek or go to a small spring. The Summit Trail takes you to a cleared area with great views.

Chestnut Street, Saluda | (828) 749-1560

Groomers, trainers, and doggie day cares in Saluda, NC
Gentle Hands Groomers
Every creature has a unique spirit, and Gentle Hands Groomers considers both the needs of each animal and that of their caretaker. Special needs dogs and cats (elderly, arthritic, or emotionally "delicate") enjoy pet massage options in addition to standard grooming. For special occasions, finish the appointment with decorative feathers, glitter, and paint.

156 W Highway 176, Saluda | (828) 749-3280 | facebook.com/GentleHandsGrooming

A Well-Mannered Pup
Strengthen the understanding and bond between yourself and your dog through positive reinforcement training. A Well-Mannered Pup creates training plans that are individually tailored to address both the strengths and challenges in your dog and its owner.

188 Sienna Road, Saluda | (828) 233-5489 | wellmanneredpup.com

Coon Dog Day in Saluda, NC
Saluda's population balloons every July from visitors excited about the Coon Dog Day Festival. The festival traces back to the late 1950s as a way to celebrate the hunting dogs known for their unique bark and amazing sense of smell. Now, nearly 60 years later, the all-day event is still held on the Saturday following July 4th. The dog-friendly street festival includes a parade, music, street fair with art and food, and a dog judging competition. Dogs are welcome to join in the fun as long as they are leashed. No dog? No problem. Many great dogs are also available for adoption.

Make Saluda your year-round home!
Saluda, NC is an historic Victorian mountain village at the base of the Blue Ridge Mountains. Since the turn of the 20th century, Saluda has been a favorite mountain destination to escape the sweltering summer heat of lower latitudes. The town remains a great place to enjoy seasonal beauty throughout the year.

Does that sound like the perfect lifestyle for you? Search for homes in Saluda now!

What dog-friendly spots in Saluda, NC did we miss? Let us know in the comments.
Visited 124 times, 1 visit(s) today