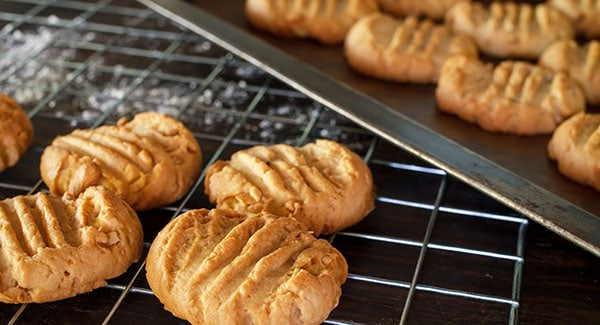 Last Updated on March 23, 2023
Bakeries in Hendersonville, NC cater to lovers of breads, baguettes, and delicious cookies, cakes, and pastries. They also employ dozens of workers across the region and serve as Main Street hubs for conversation and community.
Here are five bakeries in Hendersonville where you can grab a sweet treat whenever the urge strikes!
The Baker's Box
A well-prepared pastry may make your taste buds dance. But baked goods crafted with love and passion are next-level delicacies. Level up your palate at the Baker's Box, where they serve strictly homemade food to go and infuse love into everything on the menu. Skilled bakers create goodies made fresh from scratch on the premises. And because sweet treats are better when enjoyed together, The Baker's Box also proudly supports the Hendersonville community. Whenever possible, they work with local vendors for everything from the meats in their sandwiches to the fruit in the pies.
1508 Asheville Highway, Hendersonville | (828) 595-9983 | thebakersbox.net
Flat Rock Village Bakery
Experience delicious bakery/cafe menus in a relaxed environment. At Flat Rock Village Bakery, everything is made from scratch daily. Bakers use only organic flour, sugar, and eggs to make their cakes, pastries, and brick-oven breads. Most other bakery ingredients are also organic, and they source fruit and produce locally whenever possible. Treat yourself to sweet and savory scones, croissants, cinnamon swirls, and more! You can also visit them at their Fletcher location.
2710 Greenville Highway, Flat Rock | (828) 693-1313
235 St John Road, Fletcher | (828) 687-7999
Gâteaux Cakes & Pastries
Sweeten up your day with treats from Gâteaux Cakes & Pastries! This French-inspired bakery serves up the traditional in a non-traditional way. Come in for unique cakes and pastries that will serve as a centerpiece for your next special occasion. Get your cookie fix with your choice of chocolate chip, triple chocolate, sugar, or snickerdoodle. Or think outside the cookie box and enjoy macarons, cupcakes, or assorted petite sweets. Gâteaux mixes fresh, quality ingredients with a dash of Southern flair to create scratch-made sweet treats that taste as wonderful as they look.
315-B Church Street, Hendersonville | (828) 513-1920 | gateauxhvl.com
McFarlan Bakery
Looking for a bite that takes you back to your childhood? McFarlan Bakery is a Hendersonville staple for "made from scratch" baked goods. In operation since 1930, they still use the same recipes the old timers used 80+ years ago. Their cookies vary by season, but right now, there are plenty of flavors from which to choose. Enjoy ice cream cones in cookie form, or the tastes of Hendersonville in their apple cookies. Load up on their dozens of undecorated cookie flavors, from Old Fashioned Chocolate Chip to the Southern Dream with coconut and pecans. There's always something tasty on this menu!
309 N Main Street, Hendersonville | (828) 693-4256 | mcfarlanbakery.com
Underground Baking Company
Underground Baking Company is Hendersonville's original artisan bakery! Co-owners Matthew Hickman and Lisa Hoffman founded UBC in 2009. Their vision was to bake honest artisan bread and delicious pastries with 100% organic North Carolina-milled flour and other quality ingredients. Since then, the bakery has grown from 200 square feet to a spacious location in Downtown Hendersonville. Visit them online to get an idea of what they are all about. Enjoy chewy ginger cookies, wheat-free almond horns, and plenty of additional sweet and savory options.
352 7th Avenue E, Hendersonville | (828) 674-7494 | undergroundbaking.com
Mix up a sweet home in Hendersonville!
Distinguished by an almost perfect climate, beautiful surroundings, great eateries, and recreational variety, Hendersonville is known as the City of Four Seasons. The town's many tranquil neighborhoods and housing developments all surround a sturdy core. It's a place where you can be as active or idle as you wish. No wonder Hendersonville has attracted hundreds of residents looking for ample recreation and a friendly atmosphere.
Does that sound like the perfect lifestyle for you? Find homes in Hendersonville now!
Visited 466 times, 1 visit(s) today