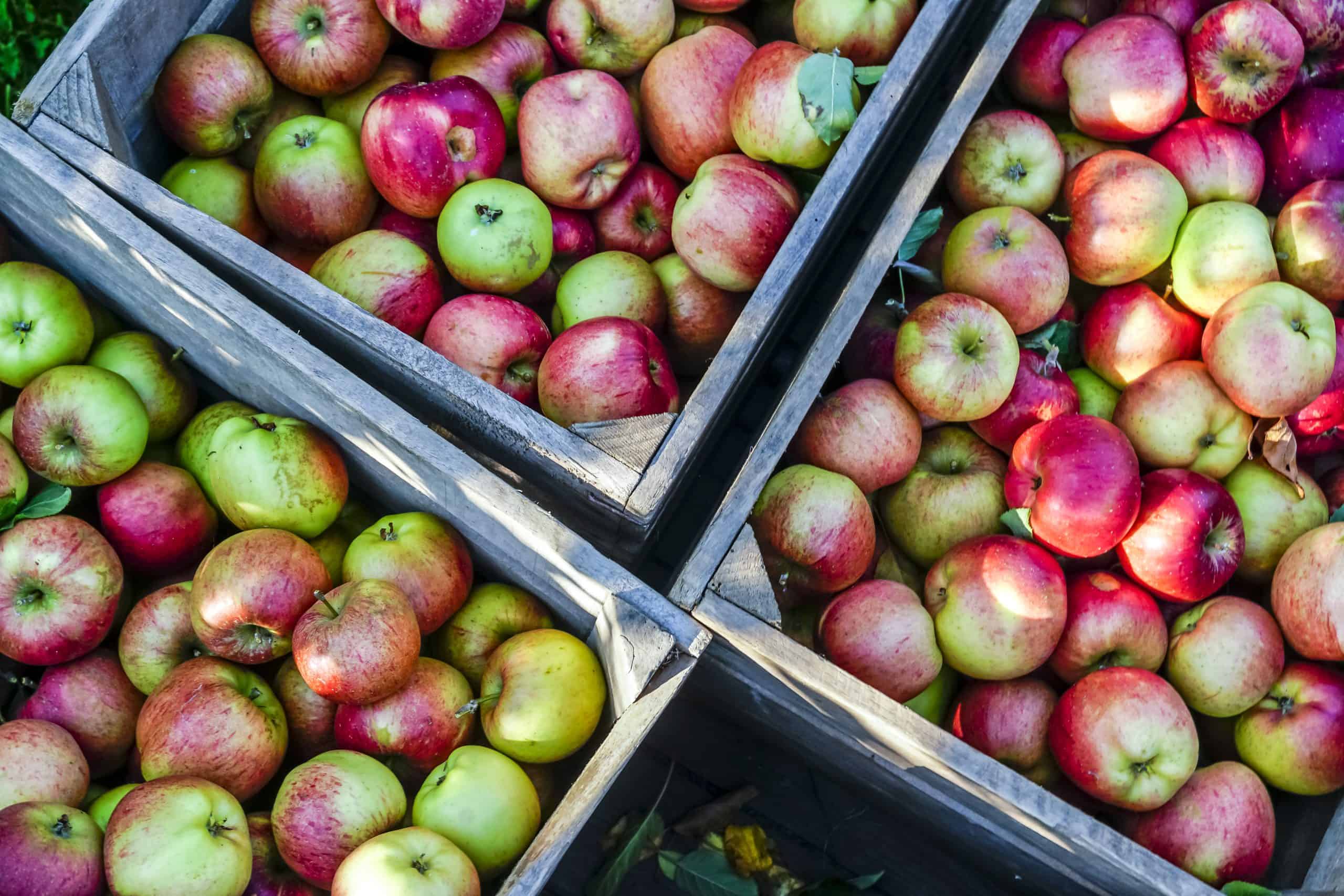 Last Updated on April 25, 2023
Apple picking season is upon us and it's safe to say that the Charlotte region has plenty of apple orchards to choose from. Whether you are looking for an activity to add to your mountain weekend getaway, a fun day-trip, or a date idea- here's the ultimate guide to apple picking in the Carolinas.
The roots at Carrigan Farms run deep! Farming for over 100 years, they have a bountiful selection of fruits and vegetables throughout their harvesting season.
Due to a frost issue in early spring, apples are more limited this year. Limited apple picking experiences are available by reservation only. Make a reservation via their website.
Location: Mooresville, NC
Distance from Charlotte: 45 minute drive
Widely known as one of the best apple orchards in South Carolina, Windy Hill is "Home to Everything Apples." This family owned and operated boutique apple orchard is known for their delicious warm Apple Cider, Hard Cider, Apple Cider Donuts, Apple Cider Slush, Fried Apple Pies, locally made Pork Skins, Soft Pretzels and more!
Make a reservation on their website to pick your own apples and don't forget about the Apple Harvest Festival on October 16th.
Location: York, SC
Distance from Charlotte: 1 hour drive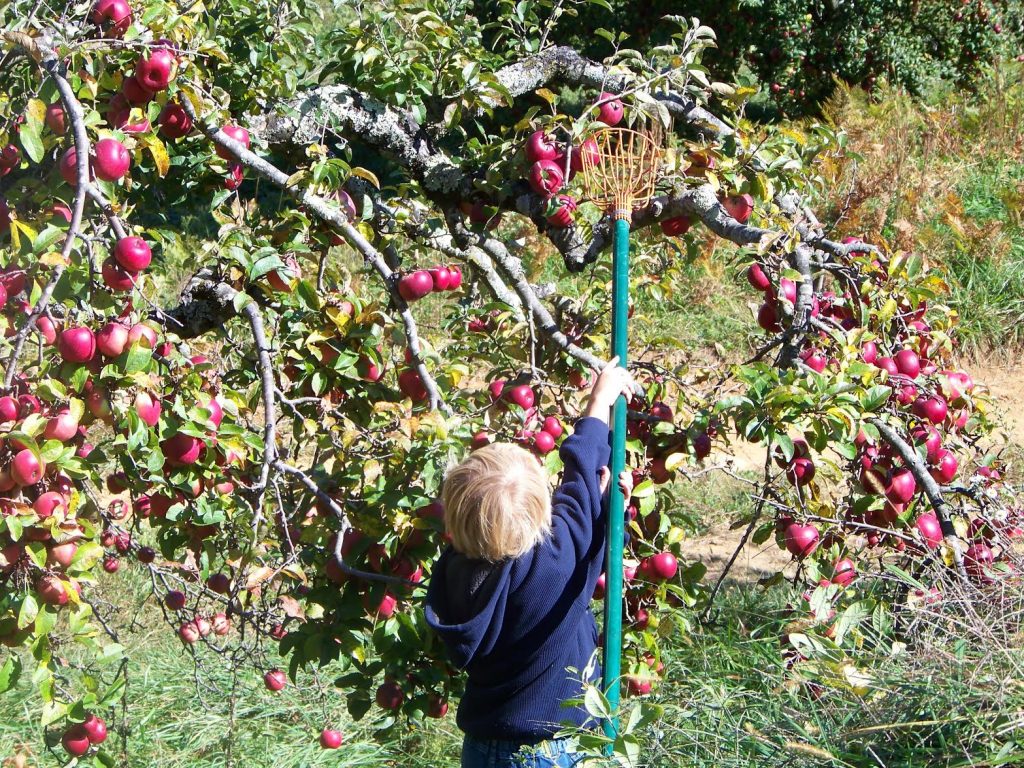 There are over 40 apple varieties at this Orchard and some of them ripen as early as June. In addition to apple picking, the whole family can enjoy apple pie, ice cream, great views, lots of storytelling, trail walks, and heritage exhibits!
Location: Spruce Pine, NC
Distance from Charlotte: 2 hours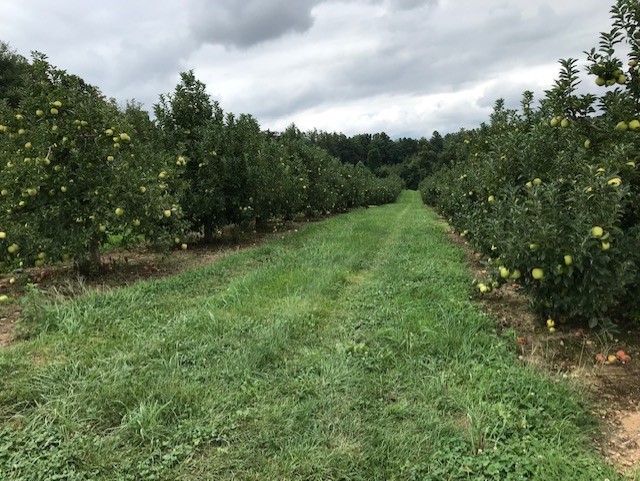 This dog-friendly orchard is a 70-acre working farm and apple orchard on the crest of the Blue Ridge Mountains. Besides apple picking, guests can work their way through a 5-acre corn maze, blow off some steam with the apple cannon, or even sample some apple cider donuts.
As of September 17th, Stepp's Hillcrest Orchard has just added new upick apple varieties. You can also pick your own sunflowers and zinnias.
Location: Hendersonville, NC
Distance from Charlotte: 2 hour drive
We bet you can't eat just one Apple Cider doughnut from Sky Top. Enjoy free apple and cider tastings offered every day, walk the nature trail through a bamboo "forest" beside one of the orchard ponds, stock up on honeys, jams and jellies, and of course, pick the in-season apples!
Although Upick apple varieties are temporarily suspended, they estimate it will be available around September 17th.
Location: Flat Rock, NC
Distance from Charlotte: 2 hour drive
This 100 acre family farm located in Hendersonville has been operating since 1994. They have a variety of 20 different apples available for picking. Visit Grandad's Barn and Country Store and find a great selection of fall harvest decorations, apple peelers, apple bakers, and other apple themed gifts!
Location: Hendersonville, NC
Distance from Charlotte: 2 hours
Looking for even more fun? Check out theme parks near Charlotte for more thrills.
Pick the perfect home in Charlotte!
Known for its charming neighborhoods, cultural attractions, successful business economy, and natural beauty, Charlotte, NC is an exceptional city to call home.
Search now for Charlotte, NC real estate.
Visited 2,709 times, 1 visit(s) today