Last Updated on June 5, 2023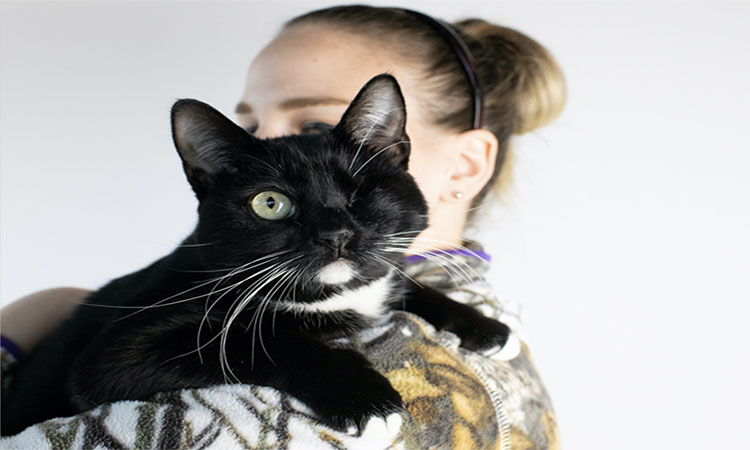 At Allen Tate/Beverly-Hanks, we believe that everyone should have the opportunity to Live Abundantly in WNC. That includes our best friends and neighbors with four legs, too. 

Today, we shine a spotlight on a local organization working tirelessly to keep local animals safe and healthy until they find forever homes. We invite you to learn more about Foothills Humane Society in Columbus, NC and how you can help them meet their mission.

What is Foothills Humane Society?
Foothills Humane Society (FHS) is a private, nonprofit, no-kill animal welfare organization located on 11 acres in Polk County. FHS began in 1957 as the volunteer-operated Polk County Animal Protection Society, with no facility. Today, the dedicated staff shelters and cares for stray and surrendered companion animals, reunites lost animals with their owners, adopts animals to qualified homes, and educates the public about responsible animal ownership and population control.

What services do they offer?
In addition to successful adoption and rescue programs, FHS offers many volunteer opportunities, public training classes, and training and behavior assistance for shelter dogs. Animals in their care are given a thorough medical exam, any vaccinations needed, and a microchip. Spay and neutering services are also provided. Local residents in need of financial assistance can also take advantage of their Pet Fix Voucher Program. 

Foothills Humane Society also intakes stray animals from the county, as well as surrounding areas as space permits. For animals that are microchipped, every effort is made to contact the owner listed. They also offer a community posting board for people looking for lost pets not yet found.

How can I support Foothills Humane Society?
There are many ways to support the mission of Foothills Humane Society—and local animals, in turn.
Donate
As a private, nonprofit organization, FHS depends on direct financial support. Donations are used to provide medical care, food, and shelter for hundreds of animals. They also support FHS's community outreach programs aimed at keeping pets in loving homes. There are many ways to contribute, from sponsoring an animal to buying a memorial brick. Their New Digs for Dogs housing expansion is nearing completion, but is also in need of some additional items for "fitting out" the new facility. 
Adopt or foster
FHS makes it easy and fun to bring home a new best friend! Whether you are offering a temporary or forever home, FHS works with you to ensure the pet you've chosen will be a great fit with your home and lifestyle. In addition to the dogs and cats looking for new homes, FHS has a Barn Cat Program. These low-maintenance feral and semi-feral barn cats are looking for outdoor pest control jobs. All barn cats have waived adoption fees; are fixed, vaccinated, dewormed, and microchipped; and come with a two-week starter kit.

FHS is currently closed to the public due to COVID-19. Adoptions and fosters are available by appointment only, Monday–Saturday.
Volunteer
From photography and administrative assistance to grant writing and event help, there are many ways to contribute to FHS. Oh, and they need people to help socialize with the dogs and cats, too. Whatever your time, talent, or ability, FHS makes it easy and fun to volunteer your services.

Get more by giving back
Every day, our agents and staff impress us by their involvement in strengthening community efforts through service and financial support. We encourage you to get involved, too.

Help support local animal causes now and in the future! Give of your time and money to an organization that means something to you. Reach out to Foothills Humane Society or contact your Allen Tate/Beverly-Hanks agent to learn about local efforts to save animals in our community.
Foothills Humane Society
989 Little Mountain Road, Columbus | (828) 863-4444
Visited 11 times, 1 visit(s) today