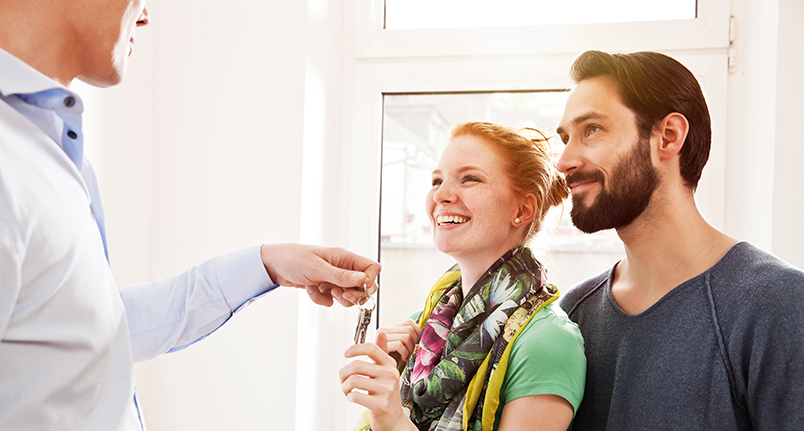 You're ready to move on, perhaps because you fell in love with another one. You need to get out of the first relationship while transitioning smoothly to the next. Can you do it without getting hurt?
It's complicated. Part 2.
Friends do it. Family does it. Some of you have done it. Just looking around online, without any intention of making a change. Then that one special one catches your eye. And the next day, when you drive to the store, you take the long way, and drive by the address. Your heart leaps, and you're a goner. You have to have that house.
Of course I'm talking about houses! Like when you put your house on the market because you've found another you want to buy.  Allen Tate President Phyllis Brookshire and I continued our recent conversation on buying and selling, changing our focus from "selling first" (see Buying and Selling … Part 1), to "buying first."
You love that other house, but then your partner, weighs in, or your risk aversion kicks in. Yeah. And the final word is you can't do it. Won't do it. You can't imagine taking on two mortgages—the house you have and the house you want.
"What then, Phyllis," I cried—I mean—asked. "What can be done so that everyone is happy?"
"Well, it's STILL complicated, but yes, if you want to buy a house before you sell your house, it can be done," she assured me. "Get the right Realtor® to help you navigate it, and consider all your options."
Before you start looking
"First, though, if you think you might need a bigger house, a different school district, or will be moving to a new city, get your current house ready to go on the market before you start looking around. It can help you avoid a situation in which you find yourself holding two mortgages," she began.
"But, if you have found a house that you can't walk away from, even though your current house hasn't sold, you can consider several things."
5 ways to buy a house when your current house hasn't sold, without taking on two mortgage payments:
Make an offer contingent on the sale of your house. Even in a sellers' market, this is still a viable option, and with a letter that explains how much you love the house and why your offer is contingent, you never know. Your Realtor can give you a good feel and lead you in another direction if there are other, stronger offers than yours.
Allow the sellers to remain in the house for a period of time after closing, and rent it back to them to cover the mortgage amount, and hopefully sell your house in that time period.
Agree to an extended closing date and give yourself time to sell yours
Ask your Realtor if there is any chance of negotiating a trade. You move into their house and they move into yours. They may be empty nesters living in the school district you want, and they don't care any more. They need to downsize; you need more room. They want a ranch; you want a two-story. Stranger things have happened.
Put your current house on the rental market, covering your mortgage. Consult with your agent first to make sure that's a real possibility before you count on it, but it might be worth exploring if you have to have that other house.
"But say you aren't as concerned about the two mortgage payments as you are handling the financing for both. What are options for those buyers?" I asked Phyllis.
"There are plenty of ways you can arrange to make it happen, she said, a lot just depends on your own unique circumstances and situation. Most people start with looking at their own bottom line," she answered, giving me five common scenarios.
5 ways to buy a house when your current house hasn't sold, while making the financing work:
An obvious option is that you could put pen to paper with a mortgage consultant and see if you qualify for carrying two mortgages, or explore options for mortgage overlap.
Borrow short-term against the equity in your current home, investments, or 401Ks to provide cash flow.
Get a bridge loan to cover the period of time you'll be carrying two mortgages. A bridge loan can provide temporary financing until your current home sells, providing immediate cash flow to keep you going while you carry both mortgages.
Recasting or re-amortization may be available through some mortgage lenders and services. Following the sale of your residence, you may be able to recast a low down payment and take off a lump sum of the principal amount, reducing the principal and your monthly payments, giving you the cash needed to replenish any savings you may have had to dip into.
The current owners of the house you want to buy may be able to offer short-term owner financing. Ask your agent if this is a possibility.
That'll be cash, please.
If you have the means, you may be able to pay cash for the house you want to buy, and once your house sells, you can replenish any savings, investments, etc. from the profits.
"If you are paying cash for your new home," Phyllis cautions, "you must make sure that money will be accessible all at once for closing. The money will need to be all in one place, through wires or certified check. Make sure and look into those requirements well ahead of closing so that everything goes smoothly."
Closing time
"And if you have scheduled an extended close, don't let yourself think you've got all the time in the world to get your house closed and sold, and get your new home closed and bought. Ask your agent what must be done to make sure it can all happen within your time frame."
"In our current market, survey and attorney offices may have a backlog. Inspectors and remodelers are stretched and it may take a few days to be able to talk to a mortgage officer," she adds.
"When you are in any type of complicated transaction, you don't want to do it without a real estate agent, who, in addition to helping you navigate the real estate market, can guide you to trusted advisors for all the other to-do items that must be attended to," Phyllis continues.
"You don't want to do all of this on your own, and best of all, you don't have to! Ask your friends, family and neighbors if they can recommend a Realtor, conduct a couple of interviews, and engage the right one for you. It's really that simple."
Do your homework
Even if a house has caught your eye and you can't stop thinking about it, Phyllis says to do some homework and educate yourself about your area market before you fall completely head over heels. A good place to start is by checking out market trends and getting an updated market report.
Read Part I of this series too, Selling Before You've Bought a Home. Phyllis had some great tips that are good to have in your back pocket in case you should ever need them.  A prepared home seller/homebuyer is more likely to be able to navigate buying and selling at the same time. Without (too many) complications.
Change your status
After talking to Phyllis, I realized this buying and selling business doesn't have to be complicated.  Yes, details matter, and that's why you go from it's complicated to in a relationship — with a Realtor. You don't want to go it alone, and you don't have to.
We'd love to hear your buying and selling at the same time successfully story. Share with us below how you navigated it and went on to live happily ever after in your new home.