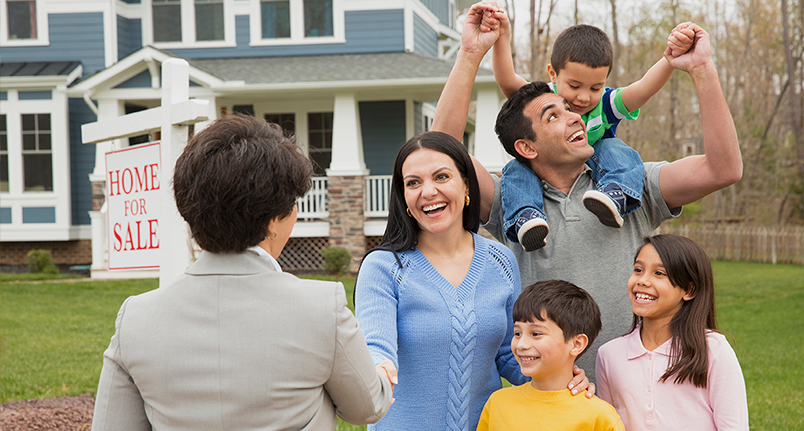 It's complicated. That's a Facebook status someone may put on Facebook when between relationships, or getting ready to be. Something like when you put your house on the market while you look for a house. Or, buying a house before you put your house on the market. Or trying to make both happen at the same time.
Want, or need to move to another house in the Carolinas, and wondering how to navigate the market successfully while you are selling and buying? I was, too, so I had a conversation with Phyllis Brookshire, President, Allen Tate Realtors, to get some answers.
I started with the most obvious question, "Is it best to buy first or sell first or try to do both at the same time?"
"Well, it's complicated," she laughed, "or can be without the right guidance and planning from an experienced Realtor®. Let's first go through the scenario in which you put your house on the market while looking for another house, and your house sells before you find another one."
"If this happens, many people are concerned they will have to move twice," Phyllis continued.
"Ummm. Yes. I mean, no, to all those boxes. So what are some good options?" I asked her.
Your house sells before you find/can close on another house and you don't want to move twice:
Plan ahead by selling your house contingent on finding a new home within a certain period of time. This makes your buyers aware ahead of time that you are looking for a house as well, and desire to make it all happen at the same time. Putting it all out there upfront may even result in stronger offers on your house.
Ask for a longer sale-to-close amount of time. Your agent can help you negotiate this as you decide whether or not to accept an offer. If the people making the offer can't accommodate, it may not be the right offer for you.
Make sure you are pre-approved for a loan amount so that when you do find a house, you have a better chance of having your offer accepted. This enables you to make a quick, solid offer and gives you a better chance of getting the closing date you need to avoid moving twice.
When you find a house, ask for a quick close. If you've already sold your house and know the closing date, ask your agent to negotiate getting a closing date on the house you are buying close to or on the same day. Then everything gets done almost all at once, and the moving trucks can get loaded.
Close on your current house, then negotiate to rent it back from the new owners until you can take residence in your new home. Usually this has to be agreed on in advance and in your contract, but if you find yourself in an unexpected bind, you never know unless you ask. Or have your realtor ask, which is totally what I would do.
Your house sells before you find/can close on another house and you have to go ahead a move out:
Sell your house, put your big things in short-term storage, then make an interim move into an apartment, with the in-laws, friends (really, really close friends), or even in extended stay housing.
Find a long-term rental and give yourself some breathing room to find your next house.
If you are caught between closings, negotiate to rent the house from the people selling the house you are buying until you can close. This only works if they can go ahead and move, but as always, your realtor can ask for you.
Did you take on a fixer-upper?
"There is also sometimes the scenario when someone has closed on a fixer-upper, and must decide whether to move into a short-term rental or live in the house through renovations," Phyllis added. "That's going to depend on the family situation. If there are no children in the household, a couple might decide they can gut it out and live in the residence through the remodel, especially if they don't want to pay two mortgages or a mortgage and rent. But if there are children, do what's best for the sanity of everyone."
It doesn't have to be complicated.
"Your Realtor® is there to guide you on buying and selling. Depend on your agent for the extensive knowledge and expertise you need to get the timing right for you and your family," Phyllis advises.
Be prepared for some fast markets right now in the Carolinas. If you are trying to buy a house because yours has already sold, your agent will be indispensible in helping your make a wise offer, and not get caught up in your panic to find a house.
"You may have to make a quick decision," Phyllis says, "but a best real estate professionals will help you not get caught up in the competition and emotion of the moment. Trust his or her advice. It will help you keep a cool head."
Be prepared
"Also," she cautions, "as you buy and sell, prepare yourself for the fact that anything can happen and often does. Offers can fall through. Inspections can reveal problems that end the deal. Either appraisal could come back too low. Just don't panic, and continue to work with your realtor.
"During your home search, keep other homes in mind as you as negotiate for one. If you are having trouble getting your offer in or accepted, re-consider homes you passed up. It could be the best way to navigate a complicated situation successfully."
"Handling the two real estate transactions at the same time might be as simple as making realistic timelines when it comes closing dates," Phyllis adds. "Your agent will give you a closing checklist that makes life easier by showing you what you can get done ahead of closing dates on both houses. Allow yourself enough time to do it. Manage your own expectations and you'll manage the whole situation more successfully."
Research
Before you start shopping for a home or getting your current home ready to go on the market, Phyllis says it's always a good idea to do some homework and educate yourself about your area market before jumping in. A good place to start is by checking out market trends and getting an updated market report.
Stay tuned for Part II of this series coming soon, Buying Before You've Sold Your Home. Yep. That happens, too, and Phyllis had some great tips you'll want to take into consideration. A prepared home seller/homebuyer is more likely to be able to navigate buying and selling at the same time. Without (too many) complications.