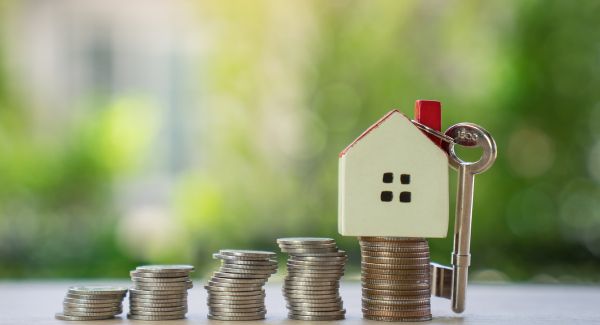 Last Updated on May 16, 2023
Doing anything for the first time is difficult, let alone buying your first home. But don't let the fear of the unknown keep you from missing out! Get your feet wet as you learn from five common mistakes many first-time home buyers wish they wouldn't have made.
Don't make the mistake of not calculating how much you can afford
Don't worry, you don't need to go rifling through storage to find your trusty TI-83, we're just talking about simple calculations here. Finance experts suggest home buyers follow a pretty simple formula—the 33/45 rule—when it comes to calculating how much house you can afford.
The first step in the exercise is to figure out your monthly gross income (this is your income before taxes). Once you've got that number down, figure out what 33% of your gross monthly income would be. That's the number you'd want to stick to (or below) when it comes to budgeting for your mortgage, taxes and insurance. For example with a monthly income of $5,000, 33% is $1650. That is the maximum payment for mortgage, taxes and insurance.
Now let's examine the 45 portion of the rule. Experts suggest you should have no more than 45 percent of your gross income tied to debt–think car loans, that pesky student loan debt, and now, your new home. If you have any additional monthly debt with the 33/45 rule, the most in additional monthly debt you could have would be $600 to keep it within the total debt of in this case $2250.
Don't make the mistake of thinking you don't need a Realtor
You've heard us say this before, and we're going to say it again—buying a home is one of the biggest financial decisions you'll ever make. You're going to be navigating uncharted waters as you purchase your first home, and a Realtor can walk you through the process step-by-step. They will help reduce any risk you face, help carry the load by setting up inspections and recommending experts, and will help if the process goes off course.
Not to mention the fact that Realtors have access to listings before they hit the internet, giving you the inside scoop on homes ahead of everyone else. And when it comes time to close on your first home, your Realtor—who's certainly no stranger to the negotiation process—will work hard to get the best terms to meet your needs.
Don't make the mistake of not getting pre-approved before you start searching for homes
Take it from us and go ahead and sit down with a mortgage lender before you even set foot in a house—this way you have a clear picture of what you qualify for so that you're not shopping for homes outside your budget.
Once you sit down with your lender, you have the opportunity to get pre-qualified or pre-approved for a loan. The pre-approval process is much more in-depth than getting pre-qualified, while positioning you to close faster and potentially win a bidding war in a tight inventory market– which can make a significant difference, given the current market conditions.
Don't make the mistake of not factoring in closing costs
Ranging on average between 3% to 6% of the total purchase price, closing costs can be an unwelcome surprise if you aren't prepared ahead of time. To mitigate the amount of cash you have to outlay come closing time consider closing towards the end of the month, where you'll pay less per day in interest. You can also explore the possibility of lumping your closing costs in with your mortgage. Talk with your mortgage adviser about your options.
Don't make the mistake of not taking advantage of tax credits
Take advantage of deducting the interest you've paid on your mortgage through the mortgage interest deduction tax break. And because mortgages are front-loaded with a higher ratio of interest, itemizing your deductions and taking advantage of this credit is especially beneficial for new homeowners, so don't miss out.
Keep reading: Do you really need 20% down to purchase a home?
Visited 1,599 times, 1 visit(s) today