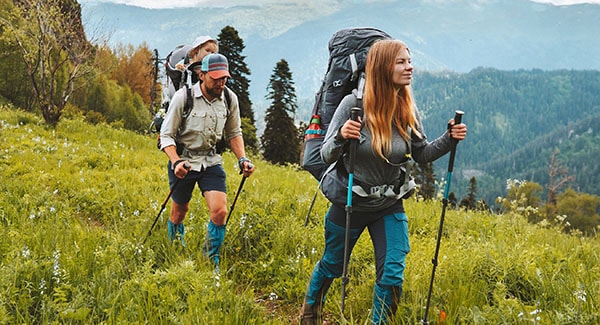 Last Updated on June 13, 2023
You don't need much to enjoy the great outdoors in Western North Carolina—just take a look around you! The beauties of nature are just on the other side of your window. But to tackle some of the more adventurous trails in the region, you must be properly prepared and outfitted.
Allen Tate/Beverly-Hanks is an Official Sponsor of NC Year of the Trail, which has the gear you need to show off your love for our outdoors. For everything else you need for a successful hike, we know just where to find it, too.
Outfit yourself for adventure! Learn more about NC Year of the Trail-branded gear and find the best WNC outdoor outfitters near you.
---
Skip ahead! Find outdoor outfitters near you:
---
2 Outdoor outfitters across WNC and online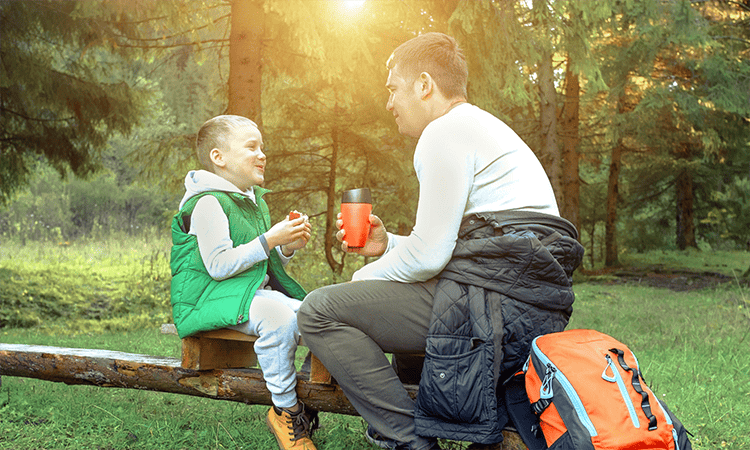 Mast General Store
"From cradles to caskets," the original Mast General Store opened in 1883 to serve a wide variety of community needs for every stage of life. Now the local franchise operates nine locations in four states, plus their original store and annex in Valle Crucis, NC. Mast offers outdoor outfitters gear, clothing, home items and accessories, food, toys, and iconic barrels of classic candies to people across WNC.
15 Biltmore Avenue, Asheville | (828) 232-1883
527 North Main Street, Hendersonville | (828) 696-1883
63 North Main Street, Waynesville | (828) 452-2101
NC Year of the Trail (online only)
Want to celebrate NC Year of the Trail in style? Head to the official website for a variety of gear on their store page. In addition to apparel like shirts and hats, you'll discover stickers, notebooks, mugs, and even local art! Artists who submitted NC Year of the Trail art hail from all over North Carolina. Best of all, your purchases support the Great Trails State Coalition and the rest of this year's NC Year of the Trail activities. Get shopping!
stores.portmerch.com/yearofthetrail 
8 Outdoor outfitters in Asheville, NC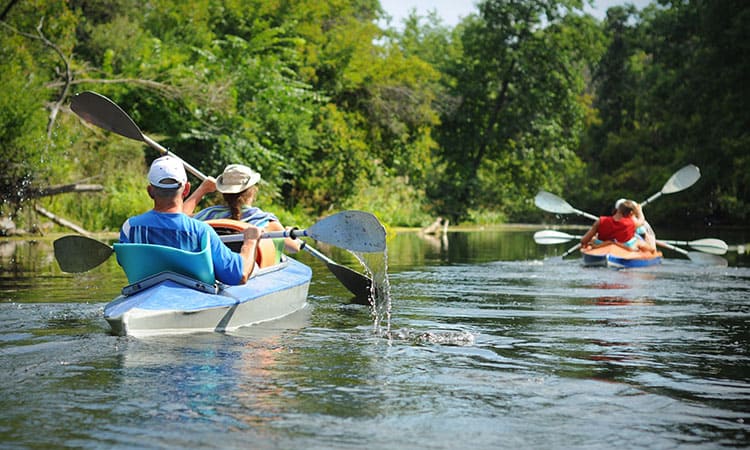 Black Dome Mountain Sports
Asheville's original full-service outdoor outfitter, Black Dome carries all the major brands, plus gear from smaller brands and local suppliers. Get the most for your outdoor dollar by getting the right fit and the right gear the first time. Their CONSPIRACY bar is a great place to watch action films while enjoying a pint and popcorn.
140 Tunnel Road, Asheville | (828) 251-2001 | blackdome.com
Curtis Wright Outfitters & Fly Fishing Guides
From miles of rivers primed for trout and bass fishing to beautiful mountain skies that serve as backdrops for birds of prey, Curtis Wright Outfitters can help you get outside and enjoy the best of Western North Carolina. Their Weaverville storefront has all the gear you need to enjoy a variety of guided excursions and classes. Enjoy fishing trips, sporting clays, falconry lessons, fly tying class, and more.
24 N Main Street, Weaverville | (828) 645-8700 | curtiswrightoutfitters.com 
Diamond Brand Outdoors
Opened in 1964, Diamond Brand is the first outdoor outfitters shop in WNC. What began as a factory seconds warehouse has grown to a Top 100 outdoor specialty retailer dedicated to quality brands and high service. Store items bearing the "Going Further" logo represent companies going further to protect our natural resources, source sustainable materials, and make the outdoors more inclusive. 
53 Biltmore Avenue, Asheville | (828) 771-4761 | diamondbrandoutdoors.com
French Broad Outfitters
Located right on the French Broad River, French Broad Outfitters is Asheville's largest and only full-service, locally-owned paddle shop. They also offer full camping gear rentals, the city's largest selection of disc golf supplies, and host a variety of river trips. A seasonal outpost on Hominy Creek Road serves as a two-acre bar and playground.
Shop: 704 Riverside Drive, Asheville | (828) 505-7371
Outpost: 230 Hominy Creek Road, Asheville
Hunter Banks Fly Fishing
Learn, fish, and shop at Hunter Banks. Since 1985, Hunter Banks has offered industry-leading customer service and support for every angler, every day. In addition to offering apparel, tackle, gear storage, and accessories, they host a variety of classes and guided trips. Whether you're a fly fishing novice or a pro who's picky about his gear, they have exactly what you need.
29 Montford Avenue, Asheville | (828) 252-3005 | hunterbanks.com
Mount Inspiration
Looking for sustainable outdoor apparel? Mount Inspiration is committed to spreading the healing powers of nature through organic and recycled apparel for outdoor lovers, thrill seekers, and free spirits alike. They offer apparel and accessories for everyone in the family, including Fido. And several upcycling programs help support their sustainability goals.
32A Biltmore Avenue, Asheville
39 Broadway Street, Asheville
444 Haywood Road, Asheville
(828) 412-3208 | mtinspiration.com 
Second Gear
Second Gear is Asheville's answer for affordable outdoor gear and clothing. In addition to offering used gear and dealer samples, the store also carries a selection of new items, including guidebooks and maps. Plus, a portion of every sale benefits local nonprofit partners. Second Gear is your one-stop shop to get outside and start adventuring!
99 Riverside Drive, Asheville | (828) 258-0757 | secondgearwnc.com
Take a Hike Mountain Outfitters
Since 1999, Take a Hike Mountain Outfitters has served hikers and campers visiting the Black Mountains. Located in a historical lumber mill building, this is a must-shop store for local attraction t-shirts and hats. Their knowledgeable staff will also help fit you for a new pair of hiking boots, hiking poles, or that day pack you've been needing. Happy Trails!
100 Sutton Avenue, Black Mountain | (828) 669-0811 | takeahikenc.com 
6 Outdoor outfitters in Brevard, NC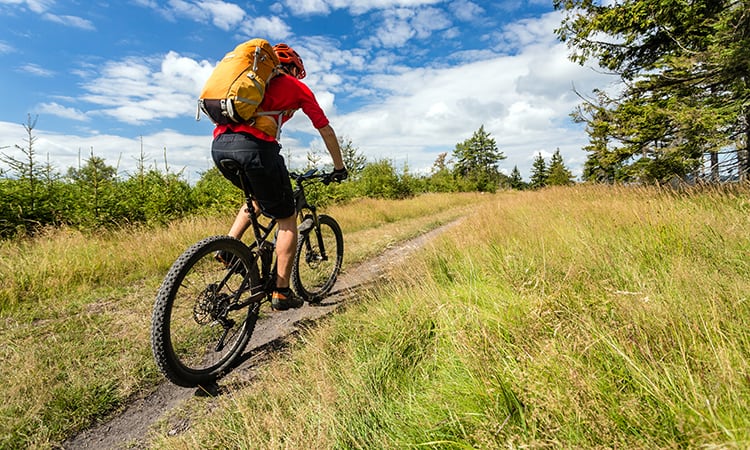 Davidson River Outfitters
Located just before the entrance to Pisgah National Forest and a stone's throw from their namesake river, Davidson River Outfitters helps you with everything fly fishing. Tying materials, flies, gear, or advice—this should be your first stop for a successful day on the water. Need more guidance? Check out their classes, or book a guided service, from a two-hour introduction to fly fishing for trout to full-day float trips on the hunt for Musky.
49 Pisgah Highway #6, Pisgah Forest | (828) 877-4181 | davidsonflyfishing.com 
D.D. Bullwinkel Outdoors & Moose Track Footwear
D.D. Bullwinkel's loves the outdoors, just like you do. As Brevard's premier outdoor retailer, they are committed to providing the best items and supplies the outdoor industry has to offer. You'll find affordable clothing and gear, rich in quality and design. And you'll meet knowledgeable staff to help you find it, tell you all about it, and teach you how to use it. What's more, the business's shoe store, MooseTracks Footwear, is conveniently located within the same building on Main Street. Visit to select from a variety of styles in active footwear for the entire family.
60 E Main Street, Brevard | (828) 862-4700 | ddbullwinkels.com
Headwaters Outfitters
The headwaters of the French Broad River, one of the oldest rivers in the world, are located near Brevard. A few miles west of town, master guides at Headwaters Outfitters help WNC residents and visitors alike take advantage of all the river has to offer. For more than 25 years, they've been the region's top source for family-friendly fly fishing, paddle canoeing and kayaking, and tubing trips. 
25 Parkway Road, Rosman | (828) 877-3106 | headwatersoutfitters.com  
The Hub and Pisgah Tavern
There's no better place for awesome bicycles, killer outdoor gear, friendly service, and cold craft beer than the Hub. Their technicians work on all bikes, from cruisers to road and mountain bikes. But their focus is on service. The Hub also offers the latest in demos and rentals. When your outdoor adventure is finished, come back for a local brew at Pisgah Tavern, which happens to be nestled within The Hub. Everyone, including your furry friends, will love their outdoor seating space.
11 Mama's Place, Pisgah Forest | (828) 884-8670 | thehubpisgah.com 
Next Venture Outdoors
Get out of the city and get ready for your next adventure at Next Venture Outdoors. Take in your old or outgrown gear for cash or trade store credit for quality, name-brand clothing, bikes, camping gear, and more. Inventory is constantly changing, so stop by often to check out what's in stock—you never know what you might find!
190 N Broad Street, Brevard | (828) 394-2277 | nextventureoutdoors.com
SylvanSport
Formed in 2004, SylvanSport specializes in easy-to-use, affordable, and versatile trailers for camping, kayaking, or travel. Their "GO" and "VAST" brands are aimed at folks who prefer a minimalist approach to bringing their gear along for unforgettable excursions into the great outdoors. They also offer top-quality gear for camp kitchens, tents, sleeping, packs, bags, and more. You can find their trailers, gear, and merch at dealerships around the world. But there's no need to go far. Their headquarters and home dealership is right in Brevard!
21 Welcome Street, Brevard | (828) 393-4927 | sylvansport.com 
3 Outdoor outfitters in Hendersonville, NC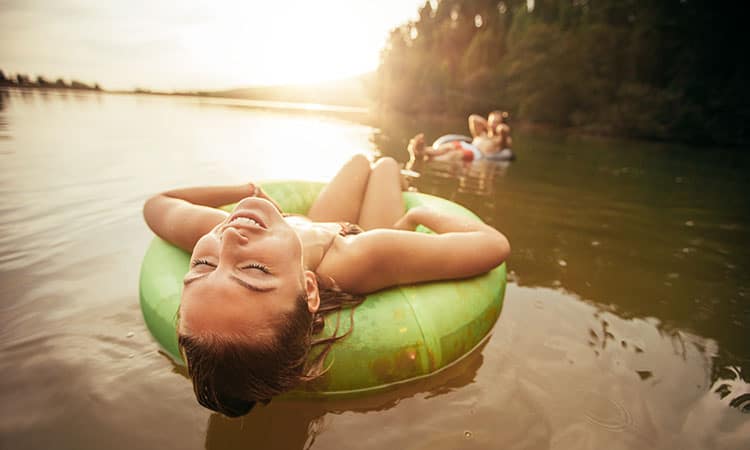 Lazy Otter Outfitters
Lazy Otter Outfitters offers great options for outdoor adventure on the French Broad River! Find them along a widely undiscovered bend of the river near the Ecusta Trail. Head there for equipment rentals or a selection of guided adventures, including kayaking, canoeing, stand-up paddleboarding, and tubing. Enjoy the slow pace of the river as you drift past wildlife and farmland.
10 Banner Farm Road, Mills River | (828) 756-1386 | lazyotteroutfitters.com 
Saluda Outfitters
Saluda Outfitters opened in 2017 inside a refurbished log cabin. This upscale outdoor adventure store provides an extensive array of top-quality performance apparel, outdoor camping, kayaking, and paddle boarding equipment and supplies. Green River Eddy's Tap Room & Grill serves a variety of craft beers on tap on site. Enjoy the view and the mountain breezes while soaking in the warm and friendly atmosphere.
435 E Main Street, Saluda | (828) 848-4060 | saludaoutfitters.com
Sherman's Sports and Army Store
First opened in 1922 by Louis Sherman, this community general store has been selling luggage, men's wear, musical instruments, footballs, baseballs, and all kinds of athletic attire for more than 100 years! Today, the store is run by Becky Banadyga, part of the family-owned store's third generation of owners. Visit them under their iconic green awning next time you're on Main Street.
126 N Main Street, Hendersonville | (828) 693-5422
4 Outdoor outfitters in Waynesville, NC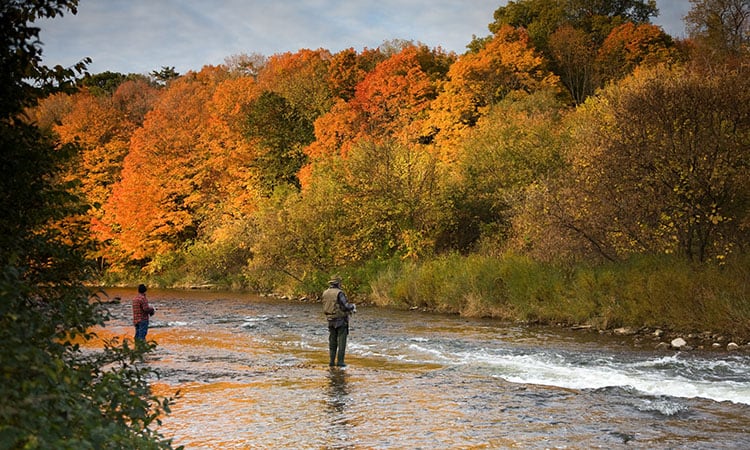 His & Hers Outdoor Supply
Located in the heart of the Great Smoky Mountains, His & Hers carries outdoor gear for the whole family! The owners of this family-owned business love hunting and fishing, so they are committed to selling a range of outdoor products and supplies for men, women, and children. Pop in for fishing rods, reels, and waders; archery equipment; firearms; and more.
451 Saunook Road, Waynesville | (828) 550-0767 | hisandhersoutdoorsupply.com 
Outpost Mountain Outfitters
Established in 1977, Outpost Mountain Outfitters is one of the oldest and largest outdoor retail stores in WNC. Today, it's your premier stop for outdoor, hunting, and fishing supplies west of Waynesville. Discover the region's largest supply of Zoom baits and fishing tackle along with a variety of top-of-the-line outdoor supplies. 
4768 US Highway 74 W, Whittier | (828) 586-8400 | outpostmountainoutfitters.com 
Pigeon River Outfitters
Locally owned and operated since 2016, Pigeon River Outfitters is the best place to enjoy beautiful scenery while canoeing, kayaking, paddleboarding, or tubing down the scenic Pigeon River. Bring the entire family for a day of relaxation and adventure. Grab your favorite beverage, and enjoy same-day reservations with availability.
13 Penland Street, Canton | (828) 400-1547 | pigeonriveroutfittersnc.com 
Tuckaseegee Fly Shop
You can't go wrong with Tuckaseegee Fly Shop! Shop in person or online for the best fly shop gear, including waders, packs, and bags. Tuckaseegee also has the info you need for a successful day on the water, including stream flows and release schedules, maps, and charts. Beginning fishermen ages 12 and up can also book lessons or register for half-day and full-day guided excursions.
110 Depot Street, Waynesville
530 W Main Street, Sylva
3 Depot Street, Bryson City
(828) 488-3333 | tuckflyshop.com 
What is NC Year of the Trail?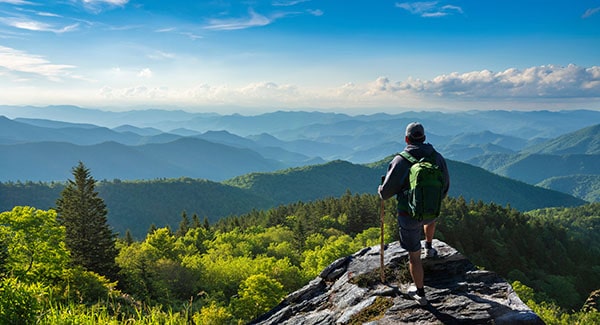 Allen Tate/Beverly-Hanks is proud to be an Official Sponsor of NC Year of the Trail! This year-long endeavor celebrates our state's vast network of trails, greenways, and blueways—and is the largest statewide celebration of trails and outdoor recreation in North Carolina history!
North Carolina is the Great Trails State, where each of North Carolina's 100 counties should be able to enjoy the proven benefits of trails, including health, safety, economic development, tourism, transportation, and environment. Trails are the backbone of our state's growing $28 billion outdoor recreation economy.
No matter your age, background, or abilities, there is a trail out there for you! We hope you're inspired by today's post on accessible trails in WNC. Check back as the year progresses; we'll be covering more topics related to NC Year of the Trail, including:
Unexpected trail options beyond hiking.
Trails with additional perks.
And more.
What are your favorite outdoors outfitters in WNC? Let us know in the comments:
Visited 1,211 times, 1 visit(s) today