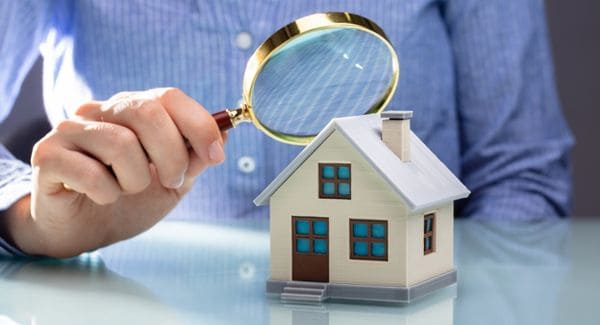 Last Updated on February 24, 2023
After your offer is accepted and the appraisal is complete, you might be tempted to coast into closing, but before you put it on auto pilot, make sure you're well informed about the home inspection process.
If you've never bought a house before, or even if it's been a while, the idea of a home inspection can be a little daunting. To help you ace this important step in the home buying journey, here are 5 common mistakes to avoid during a home inspection.
Not understanding the home inspection process
Once the appraisal comes in, it's time to schedule the home inspection, and before you do, it's a good idea to familiarize yourself with the process. Learning what to look for in a home inspector, what the home inspection does and does not cover, and who attends and pays for the home inspection are just a few of the items to be informed about. We've written an in-depth post on the home inspection procedure here.
Waiving the home inspection
In the pandemic housing market, many buyers chose to waive a home inspection, a practice we advise against. While a home inspection is not a substitute for a home warranty, it does go a long way towards protecting you, the buyer.
Forgoing the home inspection means you forfeit the opportunity to back out of the contract if there is significant damage and costly repairs to be made to the property, have justification when making repair requests, and learn about any illegal additions or renovations that go against code, just to name a few good reasons not to abandon the process.
Thinking a general home inspection covers everything
The goal of a home inspection is to expose any major issues with the property prior to acquisition, to either ask for repairs prior to closing, or to update the offer to consider the financial impact in making the repair(s) yourself. What some buyers may not know is that there are multiple inspections that should be considered, not just the general inspection.
If you have any concerns about about your roof, chimney, pool, mold or asbestos, electrical/HVAC, plumbing, foundation, or pest issues, you will likely need a more specialized inspection. You can read about the different types of home inspections here.
It's also important to remember that a home inspection is visible, so if the inspector can't see it, they can't inspect it.
Going with the cheapest bid/not getting referrals
Some would say that the home inspection is the most important part of the home buying process, and to that end, it's smart to hire the best person for the job. While the home inspection doesn't have to break the bank, you'd be wise to resist the cheapest bid in favor of a more well-rounded bid with an experienced professional. Beyond not opting for the cheapest bid, make sure you read reviews online, and get referrals from your Realtor, and those you can trust.
Not attending the inspection
Many soon-to-be homeowners don't give a second thought to attending the home inspection, thinking they'll just read the report later, but this is a big no, no.
"Because an inspector must report on everything they uncover, some items look worse on paper than they really are, and more often than not, items that look like no big deal in the report need major attention because inspectors usually don't dive deep into those particular issues and end up recommending an expert in that area to make an assessment, " says Brooke Cashion, Team Leader/Realtor, Brooke Cashion & Associates.
When you attend the inspection you're able ask questions along the way, as well as having the chance to hear from the inspector about any potential concerns as they come up. To do this though, you'll need to shadow the inspector during the process, as attempting to work or field calls during the inspection won't afford you the same opportunity.
Keep reading: 4 common home inspection myths
Visited 2,909 times, 1 visit(s) today