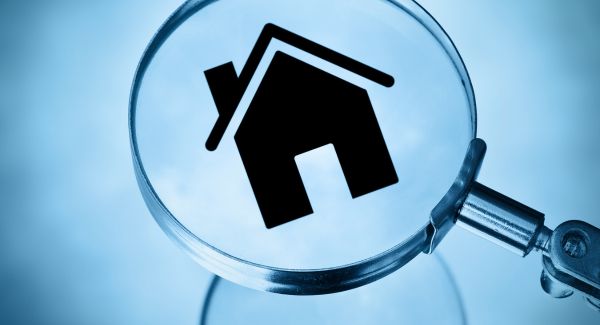 Last Updated on August 21, 2023
In the past, we've written about what to expect during the home inspection process. But beyond a working knowledge of this crucial step in the home buying journey, it's imperative that future homeowners understand what a home inspection is and isn't. 
To that end, we're debunking four of the biggest home inspection myths.
Myth #1: A home inspection guarantees what you are buying
By definition, a home inspection is "an objective visual examination of the physical structure and systems of a house, from the room to the foundation."
Despite the fact that the very definition of a home inspection sounds all-encompassing, it's not. 
Home inspectors can't inspect what isn't in plain sight. For example, they won't uncover a rotten subfloor or plumbing that's been done inside the walls.
Here's a list of other things your home inspection won't cover:
Swimming pools and hot tubs
Appliances
Electrical outlets or panels that are blocked with heavy furniture
Wells and septic systems
Chimney and fireplace
Exterior grounds
Myth #2: New construction does not need a home inspection
It doesn't matter if the home you're considering is brand new or built in the 1990s; you still need a home inspection.
Protect yourself in the long run by opting for a home inspection, regardless of the home's age. Beyond what you'll uncover with the home inspection, you'll also be alerted to issues now, rather than when it comes time for you to sell.
The same rule applies to homes that have been flipped from top to bottom, too. Never skip a home inspection! 
Myth #3: A home inspector can advise you on whether or not to buy the home
Did you know you can't pass or fail a home inspection? Even though the buyer is responsible for finding the home inspector and paying for the inspection, home inspectors are impartial.
Home inspectors can simply determine the functionality of items or systems in your home, not whether or not you should buy it.
If you're considering a home that has renovation potential but want to be sure you're not getting ready to buy a money pit, consider seeking counsel from a general contractor.
Myth #4: It doesn't matter who performs your home inspection
Just like with most things in life, it pays to do your research. Do your homework and find a reputable home inspector with good references.
Different states require different prerequisites and licensing and CE requirements, so keep that in mind as you search for a skilled professional. 
Keep reading:
Requesting repairs after a home inspection: What's reasonable and what's not
Visited 2,470 times, 1 visit(s) today