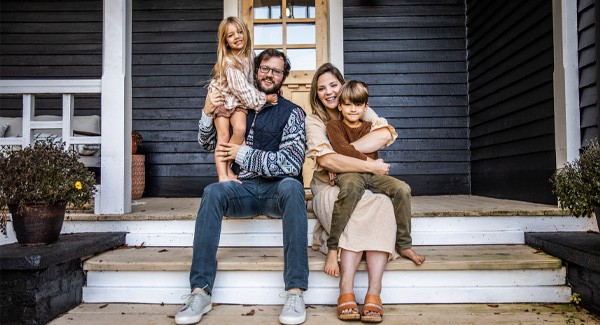 Last Updated on September 29, 2022
Everyone has a mother. She gave you life, and in most cases, helped nurture you into the person you've become.
Moms are quite amazing creatures. Mom has eyes in the back of her head, a last nerve that you're always on, and exceptional counting skills, because if she's told you once, she's told you a thousand times. And even though she is not your maid, nothing is ever really lost until Mom can't find it.
Moms are particularly sensitive to dirt, activity, and temperature. Mom wants everything clean – your room, your plate, your mouth, and your underwear (in case of an accident). Mom doesn't want you to jump on the bed, jump to conclusions or especially, jump off a cliff, even if your friends do it. And Mom is certain that if you make a face, it will freeze that way.
On May 13, we honor Moms of all types. Here, some Allen Tate Realtors® and leaders share their favorite memories and best "Mom advice."
♦♦♦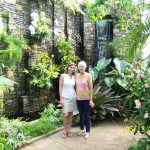 Susie Johnson's mother, Peggy, raised five children as a single parent, was famous for her fried chicken and biscuits, and didn't get her driver's license until age 40, when she began work as a nurse's aide. But Mama didn't miss a trick.
"My mother always taught me if you tell a lie, then you need to tell another lie to cover it up. So it's best not to lie so you can remember what you did," said Susie, a Realtor in the Allen Tate Huntersville office, who is named for her mother ("Peggy Sue") and says she's the child most like her.
♦♦♦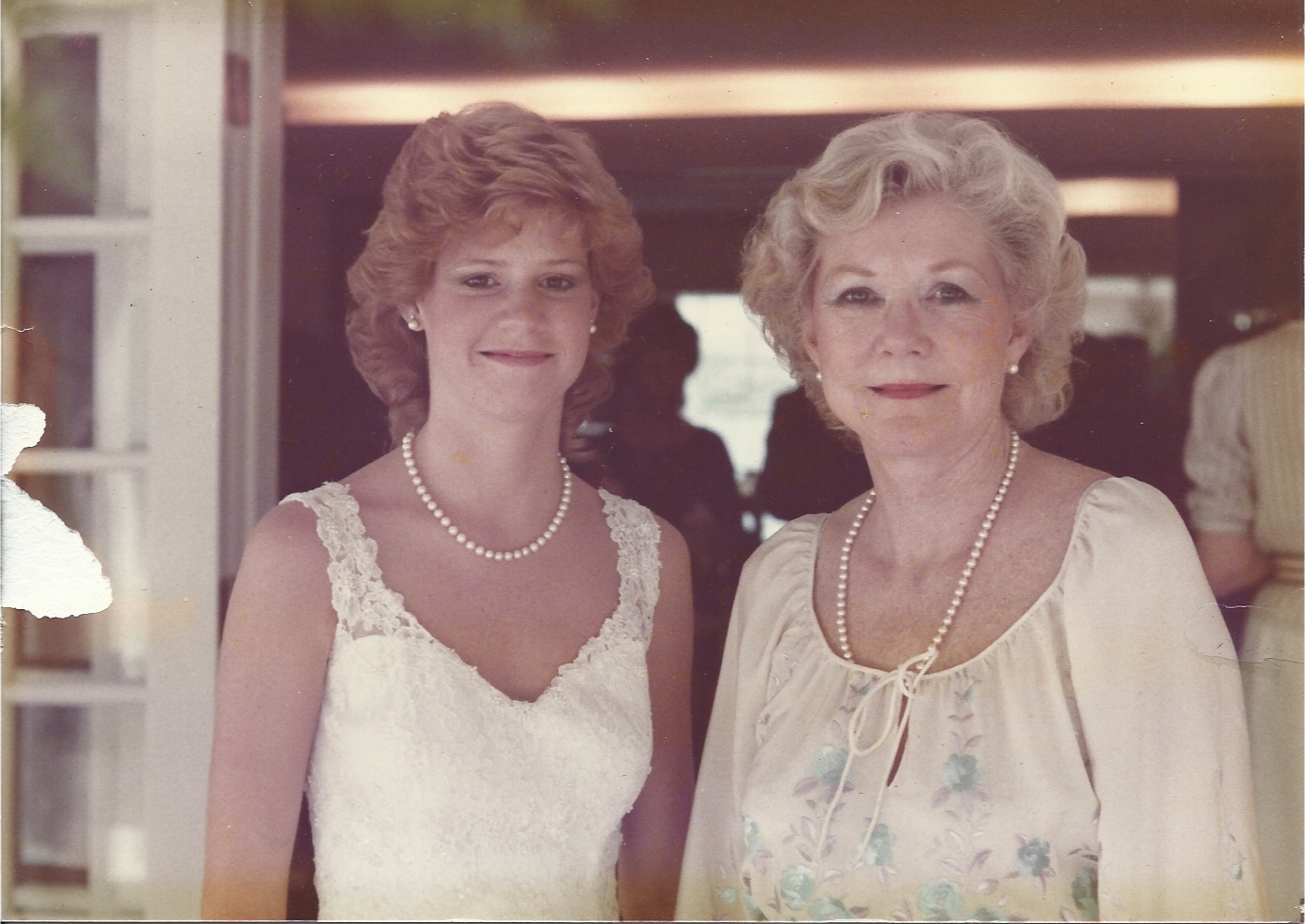 Mom was the "epitome of a Southern lady – full of grace" says Allen Tate Realtors President Phyllis Brookshire, about her late mother, Elizabeth ("Lib"), a dedicated community volunteer.
"She taught me so many things, most of which I learned by example. If I had to pick one, it would be 'you catch more flies with honey than vinegar.' It is always more effective to be polite and flattering than hostile or demanding," Phyllis said.
Today, Phyllis honors her memory by baking her mother's famous yeast rolls for special occasions. She also heeds some practical advice from Mom: Keep a tissue in your sleeve, and look for evening wear whenever you are shopping, because you can never find it when you need it.
♦♦♦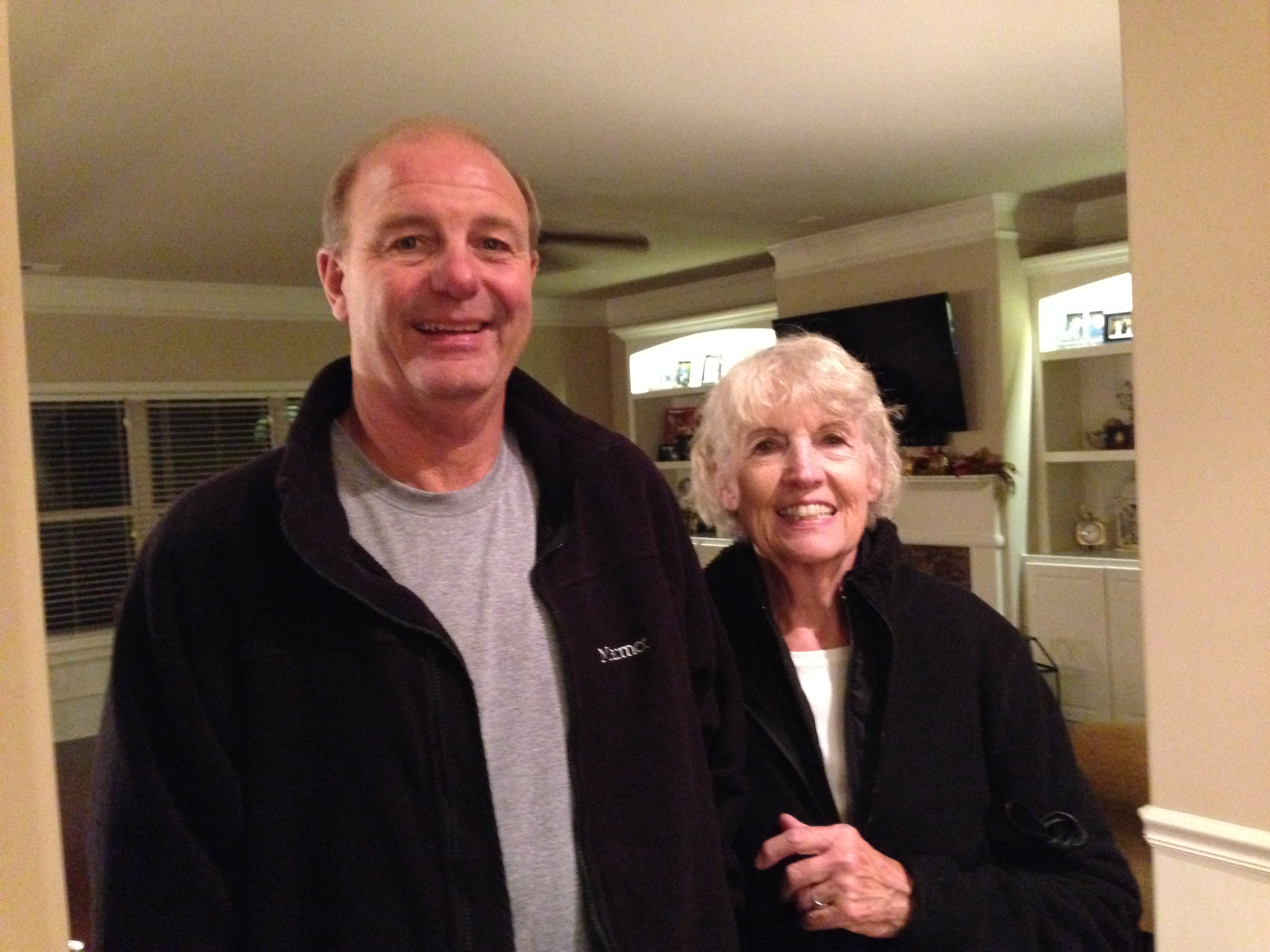 John Farr, a Realtor in the Allen Tate Greenville-Downtown office, remembers his mother "Pitty Pat" as a hardworking telephone operator who made an excellent vegetable soup.
"Moma's best advice was simple and lasting: 'Trust in the Lord Jesus Christ,'" John said.
♦♦♦
The youngest of three children, Allen Tate Matthews/Mint Hill agent Caroline Grossman spent the first eight years of her life in England, where most people used public transportation. So her mother, Mary, didn't learn to drive until they moved to the United States – well into her 40s.
"Then Mummy went back to school for her degree and worked for a doctor," Caroline said.
"She gave me two pieces of advice that have stuck to me to this day. Expect nothing and everything will be a bonus. And it takes two people to row a boat and make a relationship work."
♦♦♦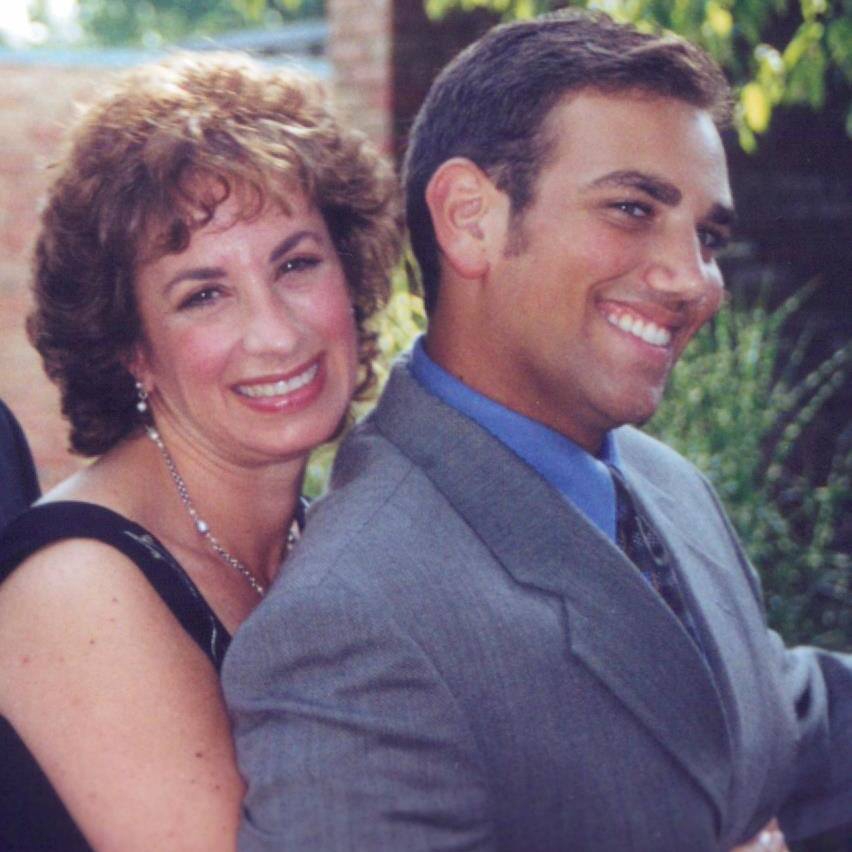 Some Moms leave behind a precious gift, and Andrew Rosen's late mom, Patty, is a fine example.
"She had an amazing way of connecting with people. She had a way of making everyone – friends, children, nieces and nephews – feel like they were her absolute favorite. She's been gone for a decade and to this day, there are many who are certain of that," said Andrew, an Allen Tate Charlotte-Southpark agent.
Mom was known for her Patty Rosen cookies – oatmeal, peanut butter, chocolate chip and M&Ms – a sweet treat only surpassed by her lasting legacy of unconditional love for her family that Andrew proudly carries on today.
♦♦♦
Real estate is often a family business, and that's the case for a number of Allen Tate agents including Beth Knox Sullivan, Jason and Jeff Smith, and Tony Jarrett.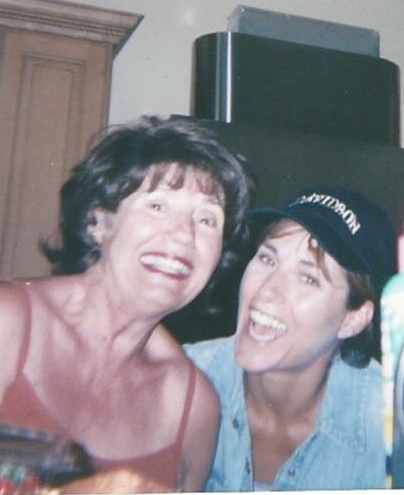 Beth's mother Patricia, along with her dad, founded Knox Realty in Davidson – a very successful real estate company that became the Allen Tate Davidson office in 2011 (where Beth works today). Beth fondly remembers her late mother's banana pudding, her classic elegance and her unspoken words.
"She always led by example," said Beth.
♦♦♦
Betty Smith has "done real estate" as long her sons, Jason and Jeff, can remember – nearly 40 years. And they've followed in her footsteps as part of the Smith Marketing Team in the Allen Tate Greensboro-Green Valley office.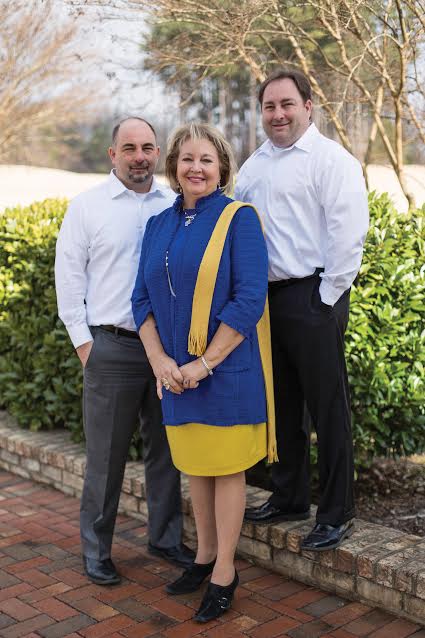 "Mom told us to always do the right thing, no matter what," said Jason. "That has been excellent advice in my career and in my life."
♦♦♦
Tony Jarrett's mom, Wanda, was one of Tony's biggest supporters when he was growing up.
"She always believed in me. She gave me a lot of confidence," said Tony, Allen Tate regional vice president.
His parents owned a construction company, so his mom became the Realtor for new construction homes – as well as the bookkeeper, interior decorator and customer support representative.
"When I started working with her in 1990, I saw her positive mindset, the kindness with which she consistently treated clients and staff, and her intelligent approach to resolving challenges," Tony said. "And she laughed every day. She was like a ray of sunshine at the office."
Today, Tony and his mom frequently enjoy a meal, a UNC game or a night on the town.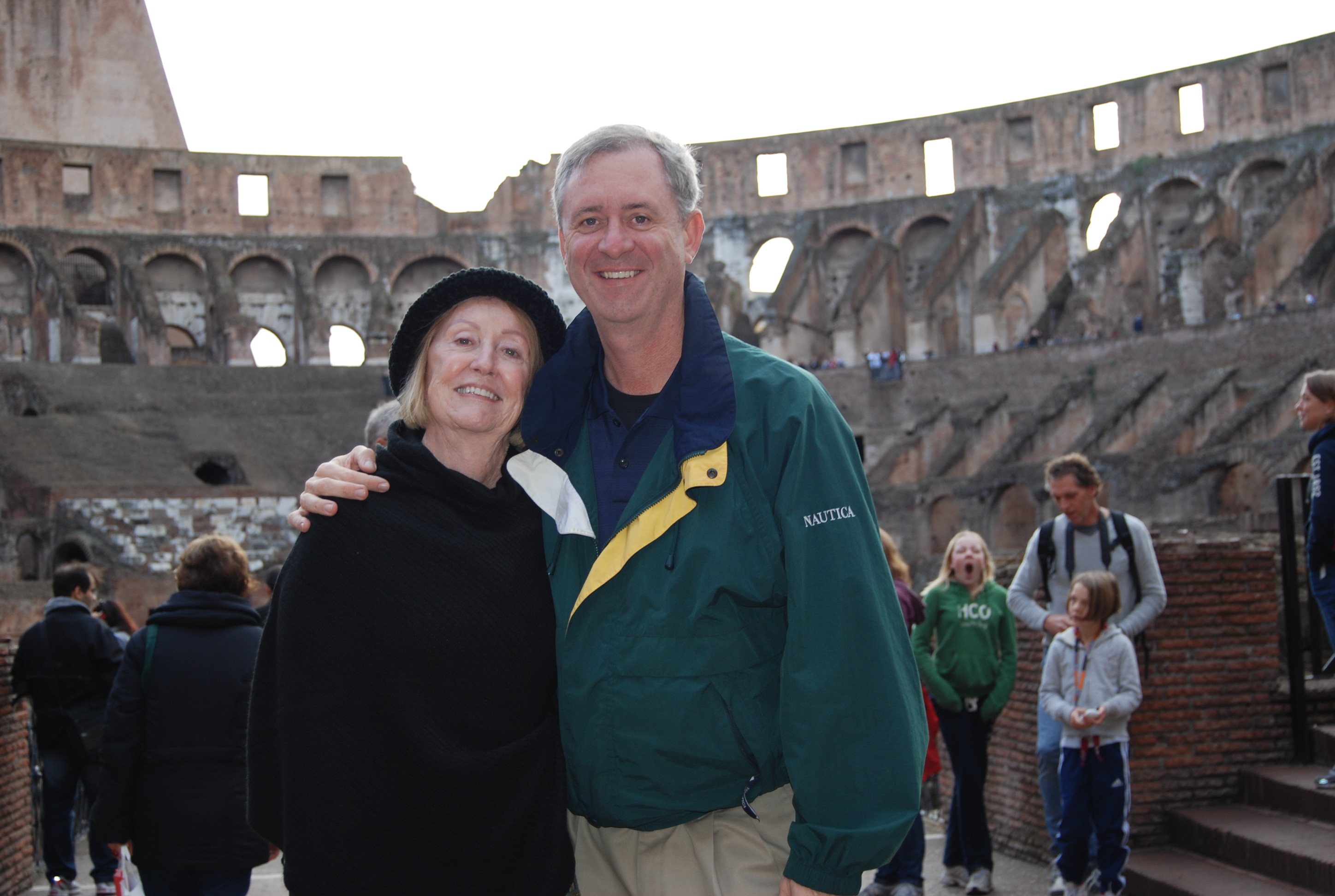 "I so admired her traits and wanted to inherit them, because she made a difference for so many people, just by being herself," Tony said.
♦♦♦
So wherever you're headed on life's journey this Sunday, take a moment to say thanks.
Because she's your Mom, that's why. And if you can … call her when you get there.
Visited 98 times, 1 visit(s) today