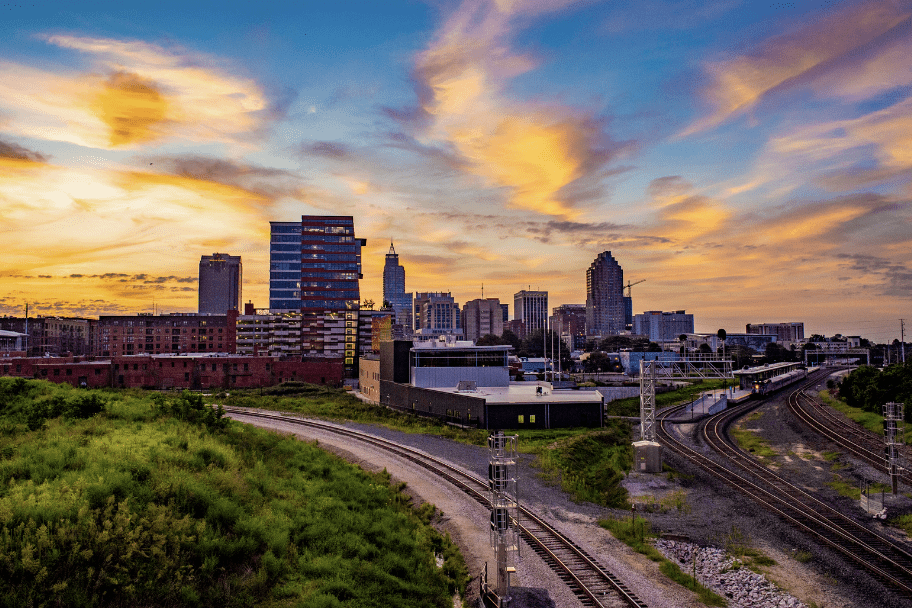 Last Updated on October 13, 2022
Memorial Day Weekend is set aside for honoring our fallen heroes — those who gave their lives in service to our country. The holiday has been an American tradition for decades, and warrants a day off of work and school.
Many consider the three-day weekend to be the unofficial start of summer (and the first respectable time to wear white pants, if you believe in that sort of thing). So naturally, there is typically an abundance of celebratory events held over the weekend! We gathered a list of 12 fun things to do in Raleigh, Durham and Chapel Hill this Memorial Day. Have fun out there and don't forget to pay your respects along the way.
When: Through July 22, 2018
Where: The North Carolina Museum of Art, Raleigh
Guests have the opportunity to become part of the art at this unique exhibit! You Are Here features immersive art installations from 15 contemporary artists, ranging from large-scale light works and video to sound installations and room-sized pieces. You'll find experimental new media alongside traditional materials, all manipulated in a way to make you say, "wow." The exhibit is only here until July 22, so make sure to catch it before it's gone!
When: May 25, 2018
Where: Booth Amphitheatre, Cary
Bring the whole family to enjoy a movie under the stars! Doors open at 7 p.m., and the feature itself will start at 8:30 p.m. Adult tickets are $5 each, kids 12 and under are free, and patrons are welcome to bring their own picnics to enjoy during the show (wine and beer included). A portion of the proceeds will benefit the WakeMed Children's Hospital.
When: May 25-27, 2018
Where: Beer Study, Chapel Hill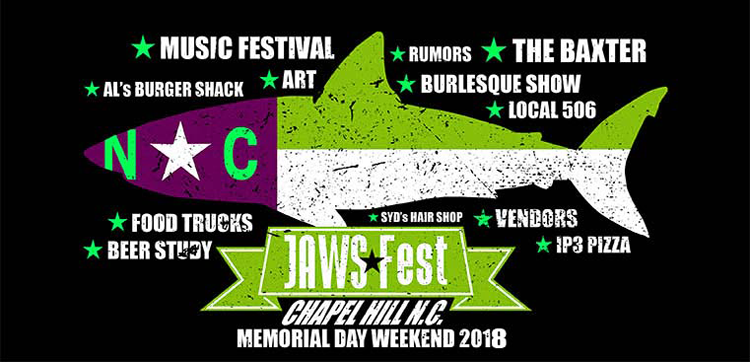 Photo courtesy of Jaws Fest
Even if you weren't a fan of the iconic shark film, you'll have a blast at Jaws Fest! Enjoy a full lineup of danceable live music, food trucks, live vendors, a burlesque show, art exhibits and a giant screening of Jaws, all in one weekend.
When: May 25-27, 2018
Where: The Raleigh Convention Center, Raleigh
This premier Japanese animation convention is expecting more than 14,000 attendees in 2018. Fans of anime, Asian food, cosplay and all other aspects of the Japanese animation world will not want to miss this collision of color and culture!
When: May 25, 2018
Where: Coastal Credit Union Music Park at Walnut Creek, Raleigh
Featuring Willie Nelson, Sturgill Simpson and Alison Krauss (among others), the Outlaw Music Festival is expected to be a huge hit. Dust off those cowboy boots and come dance along to the legends!
When: May 26, 2018
Where: The Fairview Garden Center, Raleigh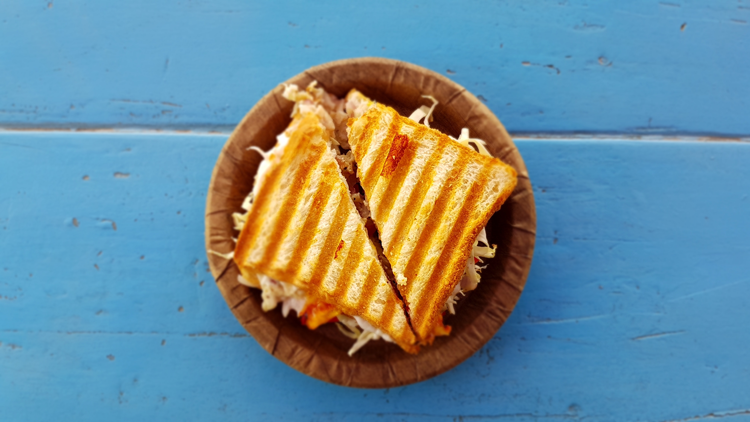 Enjoy incredible bites from your favorite local food trucks in a gorgeous environment surrounded by colorful blooms! The Flora & Food Trucks event takes place on Saturdays beginning on April 7, but the final gathering on May 26 is expected to be bigger than ever, featuring the most popular trucks from the Triangle area.
When: May 26, 2018
Where: Coastal Credit Union Music Park at Walnut Creek, Raleigh
Known for his incredible performing skills and groundbreaking music, Kendrick Lamar is an act you have to see at least once! Experience his show live over Memorial Day Weekend. He will be joined on stage by SZA, Jay Rock, Schoolboy Q and more.
When: May 26-27, 2018
Where: Bennett Place State Historic Site, Durham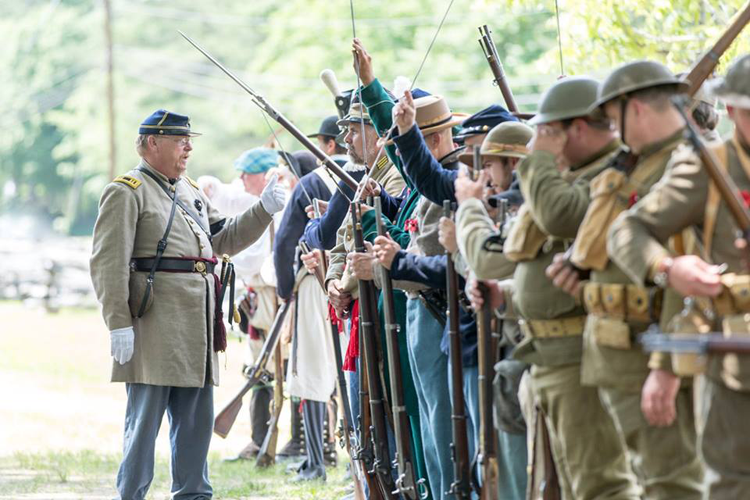 Photo courtesy of the Bennett Place State Historical Site
At this educational event, living historians will dress up to represent the American soldier during each time period in American history. You'll be able to learn about the history of our nation and truly honor those who gave their lives to protect our freedom.
When: May 26-27, 2018
Where: Dorothea Dix Park, Raleigh
This first-of-its-kind sound and light show will take place among the gorgeous oak trees at Flowers Field in Dorothea Dix Park. Local neon artist Nate Sheaffer created 384 neon light tubes, which will hang from the trees and light up in accordance with a live music performance. It is truly a sight to behold and Memorial Day Weekend will be your last chance to catch it!
When: May 22-27, 2018
Where: Durham Bulls Athletic Park, Durham
12 ACC baseball teams will face off in this championship tournament. Come cheer on your team along the way at the three games each on Tuesday through Friday, and don't miss the two semi-final games on Saturday or the championship game on Sunday! Outside of the park, there will be food trucks gathered and a festival to celebrate the first unofficial weekend of summer.
When: May 27, 2018
Where: Solas, Raleigh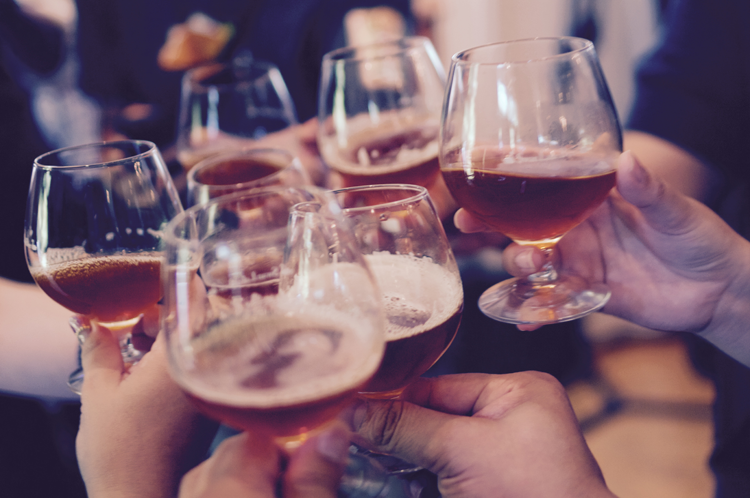 Come experience the best of Raleigh nightlife at the Memorial Day Bar Crawl, which will feature drink specials at some of your favorite local bars. Check in begins at Solas at 7 p.m. and guests will receive a special gift for participating.
When: May 28, 2018
Where: Garner Veterans Memorial, Garner
This annual observance will honor those who died while serving our country in the armed forces. Guests can expect guided tours of the Garner Veterans Memorial before and after the ceremony, which will take place outside in the park. Bring a blanket or chair, and set up in a shaded spot!
Enjoy Your Weekend!
How are you planning on spending the holiday? Share your plans with us in the comments.
Visited 181 times, 1 visit(s) today