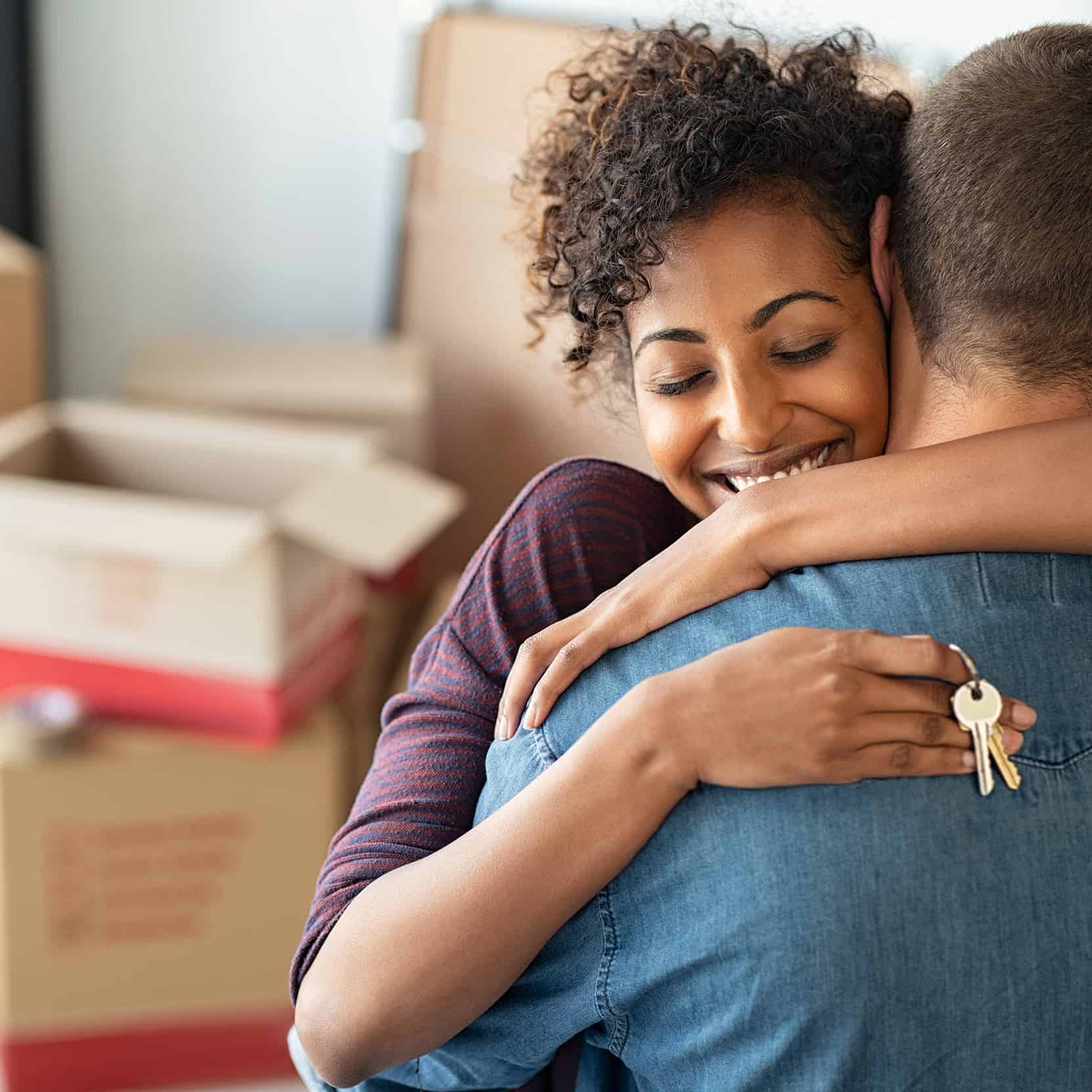 Last Updated on September 29, 2022
Growing up in Connecticut, Tabitha Livernoche spent countless hours playing with her cousins. With nearly 40 of them, it was hard to pick a favorite.
But there was always a special bond between Tabitha and her cousin Joey Talmadge, just a few years younger. The best friends shared play time on the swings, camping trips and numerous family activities – even baths when they were toddlers.
There was nothing that Tabitha wouldn't do for Joey. On March 21, 2017, she proved that – by giving him a kidney.
As you might imagine, this wasn't part of the life either imagined. At age 18, Joey began to experience problems with an enzyme in his kidneys. Ten years later, Joey lost kidney function and was forced to go on dialysis.
Tabitha was in the process of moving to South Carolina when she learned about Joey's condition from her father and uncle. He needed a kidney, or he would die.
"I'll give him mine," said Tabitha, a Realtor® with the Kay Westmoreland Team in the Allen Tate Lake Wylie office. "I just blurted it out."
Other family members also were willing to donate, but there were complicating factors. Joey's father had his own health concerns. His mother and sister could not donate, as they carried the potential for the same problem as Joey. And his fiancée Ella was advised not to donate, in case their son Gregory would ever need a kidney.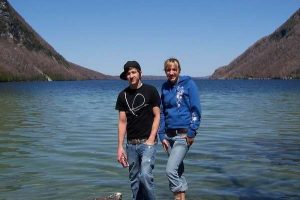 The transplant would have the greatest chance of success if the donor's antigens were a close match with the recipient. The closer the match, the less medication Joey would need to take following the surgery – and for the rest of his life.
In November 2016, Tabitha began the screening process. Of the six antigens, Tabitha was a perfect match for three and she was pronounced "very healthy" with "high performing" kidneys. She also underwent extensive counseling, to determine that she was mentally healthy and that the motives behind her actions were sound.
"They needed to make 100 percent sure that I was comfortable doing this and had no reservations or regrets," Tabitha said. "Doctors prepare you for the worst-case scenario. And if for some reason I did not want to do this, they would only tell the recipient that I was not qualified."
Tabitha's husband, Dan, was understandably nervous. They had a young child, Hailey. But he knew his wife was determined, and he wanted to support what she believed in.
The surgery was scheduled for Feb. 2, 2017, at the University of Vermont Medical Center in Burlington. Unfortunately, Joey's blood pressure spiked and the surgery had to be postponed.
Tabitha returned to South Carolina and a new date was scheduled: March 21. This time, it was a go.
Although Tabitha experienced some sensitivity to anesthesia, the surgery was successful. She spent just one night in the hospital, followed by a week in a local hotel in the event of any post-surgery complications, and then a month with family near Yale Medical Center in Connecticut – all with her mother by her side.
Within a week, Tabitha's remaining kidney was performing the work of both. The strongest pain medicine she needed was extra-strength Tylenol®. She credits her medical team, Carlos Marroquin, MD, and Stephyne Burke, RN, for outstanding talent and care.
Joey's recovery, as expected, was much slower. He spent 10 days in intensive care. He began anti-rejection medicine and had to constantly consume large amounts of water to help the new kidney flush toxins from his blood. Today, he's getting stronger every day, but is still unable to return to work. His kidney is functioning and he has a new lease on life. In May 2018, Joey and Ella welcomed a second son, Griffin.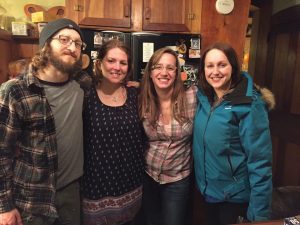 Tabitha says she has no regrets about her decision. "My aunt and uncle were watching their 29-year-old son die," she said. "It's easier than you might think."
Many people would be surprised to learn that all organ donor expenses are paid by the receiving party. And if for some reason Joey's body would have not been able to accept the kidney during surgery, another recipient was on standby.
"There's a 3- to 5-minute window when the kidney would have been available to someone else," she said.
"The experience gave me such a different perspective on so many levels and has helped me grow. I've learned not to sweat the small stuff and not get upset or alarmed. Rather, find a resolution," Tabitha said.
Even on the day of the surgery, the always-practical Tabitha kept things in perspective. She insisted Dan stay behind in South Carolina – to close on the family's new home.
"I am beyond grateful we were able to make this happen, and I truly believe it was part of God's plan," Tabitha said.
For more information about becoming a living kidney donor, visit www.kidney.org.
Visited 445 times, 1 visit(s) today