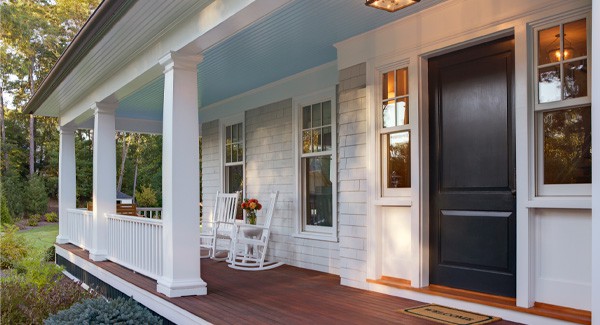 Last Updated on September 8, 2022
Looking for ways to turn your backyard into the entertainment area you've dreamed of? Keep reading to create the perfect patio. Or should I say party-o?
Turn up the heat
Add some warmth to your space with an outdoor fireplace. Hit up your local hardware store or scan the internet for a wide variety of options, or if you're up for a challenge and you'd like to save some cash, go the DIY route. Don't worry about not being too handy to make this fire pit— it's designed for beginners and yields a beautiful result. You're one step closer to enjoying s'mores this weekend!
Pack a punch with pavers
Updating a concrete patio slab with pavers is a relatively inexpensive way to add a little flair. Pavers are a great, little-to-no maintenance option to spruce up your space, and come in a wide variety of colors and sizes. Looking to save a little change? You can complete this project in as little as one weekend! See step-by-step directions here.
Light up the night
Nothing adds ambiance quite like the right lighting. Create a soothing environment outdoors by bringing in some light. Most outdoor lighting you see today is typically of the LED variety, and with good reason— these low-energy orbs use about 90% less energy than traditional bulbs.
Try something different and light the night with these cattail garden accents. If you're using pavers, consider these solar powered LED lights to illuminate pathways. Give your space a romantic glow when you wrap string LED lights around surrounding trees.
Just add water
Create a tranquil environment and a natural focal point with a unique water feature. Add some rustic charm or give your space a modern vibe with the many Basalt Bubbler options available. For a more inexpensive option, try converting garden pots into bubbling water features— these are great for small spaces, too!
Give it some color
Looking for a quick and easy way to spice up the patio? Turn to color! Shop for inexpensive throw pillows to add some color outdoors. Try a colorful rug to pull your space together or break out the spray paint and bring life into tired furniture with a colorful new hue. Plant some brightly-colored flowers in unique planters for a double splash of color.
Visited 91 times, 1 visit(s) today