Last Updated on May 3, 2023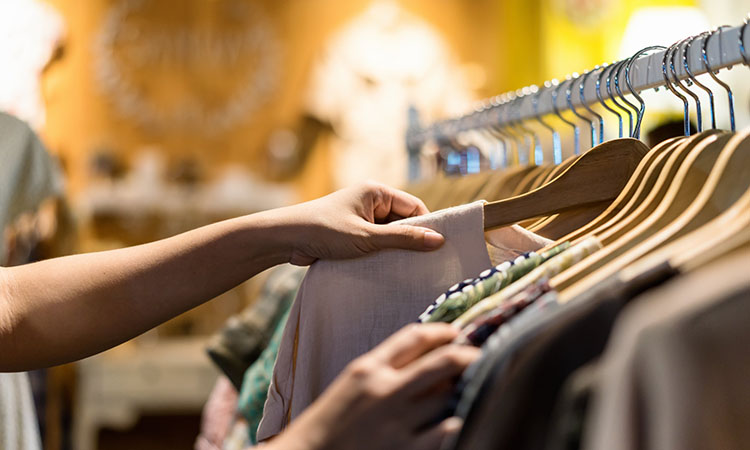 Some people engage in thrift shopping as a matter of frugality. Others enjoy "the hunt" that's inherent to thrifting and antiquing—the rush that comes from discovering a small treasure and acquiring it for a low price.
Whatever your motivation, there are plenty of places to shop for a great bargain in the small town of Fletcher. On this list, we've featured a thrift store, donation center, collectibles shop, flea market, and used bookstore. All of the locations in this post are easy to access from Highway 25/Hendersonville Road. In fact, we've listed them in our favorite route going from north to south.
Here are five places to go for a successful day of thrifting in Fletcher, NC.
PRO TIP: Smiley's is only open on weekends. To visit all of these locations in one day, plan your thrifting for a Saturday.
Charlie's Angels Animal Rescue Thrift Store
Charlie's Angels was founded in 2009 to rescue animals from what was then Transylvania County's high-kill animal shelter. In 2012, the nonprofit expanded its scope of services and opened Safe Haven, a no-kill shelter in Fletcher. Today, they are one of the leading animal rescue groups in WNC. Located a few miles from the shelter, CAAR's thrift store sells everything from housewares, original art, and furniture to clothing and (of course) pet supplies. Proceeds from every purchase support animals in their care and programs to help the stray, abandoned, and neglected animals in our community.
235 St John Road, Fletcher | (828) 483-6060 | charliesangelsanimalrescue.com/donate
PIT STOP: Fletcher Village Bakery
If you like to start your day of thrifting early, don't forget to fuel up! Located next door to the CAAR Thrift Store, Fletcher Village Bakery is the sister location to Flat Rock Village Bakery in Flat Rock. Everything at this artisan bakeshop is made from scratch daily with organic flour, sugar, and eggs, as well as local fruit and produce whenever possible. Treat yourself to sweet and savory pastries, breakfast sandwiches, toasts, or granola as early as 7:00AM. If you stop in for lunch, don't miss their brick-oven breads, wood-fired pizzas, sandwiches, soups, and more!
235 St John Road Suite 70, Fletcher | (828) 687-7999 | villagebakerync.com
Goodwill Store and Donation Center, Fletcher
You probably need no introduction to Goodwill as a prime location for thrift shopping. Goodwill Industries of Northwest North Carolina is a nonprofit that has served the community since 1926. They channel 89% of revenues from the sale of donated items in their stores into employment and training programs, serving 38,000 people last year alone. But did you know that Goodwill holds sales and specials? Get there today for their annual BOGO jeans event, which runs through August 14.
3530 Hendersonville Road, Fletcher | (828) 687-0653 | goodwillnwnc.org
Fletcher's Fun Toys
There's something exhilarating about discovering a diamond in the rough on the shelf of a thrift store. But nothing matches the joy you experience rediscovering your favorite childhood collectibles. Fletcher's Fun Toys started with the simple idea of creating a fun toy store for the entire family. The family-owned and -operated location now sells a mixture of new and vintage toys, games, plushies, figurines, and more. Whether you're looking for Flash Gordon, My Little Pony, Sky Commander, or your favorite WWF/WWE stars, they have it!
4020 Hendersonville Road, Suite H, Fletcher | (864) 871-5281 | fletchersfuntoys.com
Smiley's Flea Market
You never know what you'll find at Smiley's Flea Market, North Carolina's largest and finest flea market with over 1,000 selling spaces. But whatever you're looking for—from peanuts to bulldozers—you're sure to find it at bargain prices! Grab a map for your day of fun. It will guide you to the seven great restaurants and concessions, shopping areas, bumper cars, carousel, ATMs, and restrooms so you can make the most of your Smiley's experience. Bring the whole family and join the 15,000 people who attend Smiley's every weekend!
5360 Hendersonville Road, Fletcher | (828) 684-3532 | smileysfleamarkets.com/fletcher
Books for Good
Our last stop for the day, just around the corner from Jack the Dipper Ice Cream, is Books for Good, the region's most unique bookstore. Proceeds from all the items in the store (mostly used books) benefit donor-specified charities. And because Books for Good is staffed by volunteers who include a host of retired librarians, their selection is well organized and easy to navigate. Plus, all their titles are recorded in a database, making them easy to search. As of June 2022, the bookstore has helped raise nearly $250,000 for 118 local nonprofits.
50 Heritage Park Drive, Fletcher | (828) 989-4655 | booksforgoodinc.com
Live Abundantly in Fletcher
Located in Henderson County between Asheville and Hendersonville, Fletcher is a small town that enjoys close proximity to some of Western North Carolina's biggest attractions, businesses, and natural wonders. Fletcher is growing at a steady and smooth pace, with its current population of 8,300 more than double what it was 20 years ago. In addition to ready access to nearby Interstate 26, residents are just minutes away from Asheville Regional Airport.
Does that sound like the perfect lifestyle for you? Find your dream home in Fletcher now!
Visited 89 times, 1 visit(s) today