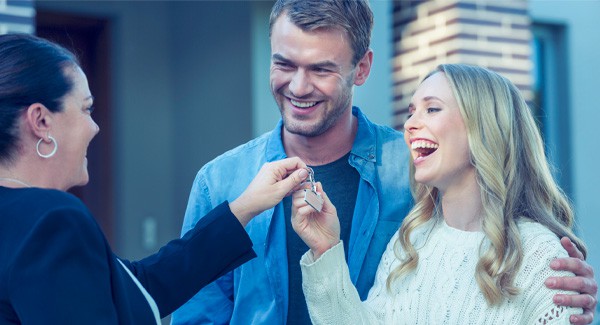 Last Updated on August 25, 2022
Can you guess the number one reason homes sit stagnant on the market?
Incorrect pricing and positioning of the property.
It doesn't matter if it's a sellers' market and homes are going under contract in a matter of days or even hours – an incorrectly priced home will always sit on the market. Getting ready to sell your home this fall? Watch out for these 4 home pricing mistakes.
Not using comparative market data
To appropriately price your home, your Realtor will use a combination of their market knowledge and comparative market data. Comparative market data analyzes homes in your area that have similar square footage and the same number of bedrooms and bathrooms.
Your Realtor will evaluate those figures, while taking into consideration the listing and closing prices. And, other market knowledge and data becomes significant too, as we are currently in a shifting market.
Your Realtor should look at trends with days on the market, number of showings on similarly priced homes, the month's supply of inventory, as well as appreciation and depreciation trends.
This will help create a complete picture of how much pricing and market conditions factor into optimizing your proceeds when selling your home. Keep in mind that a buyer's agent will potentially present this same data to their client, and prospective home shoppers will know instantly if a home is priced above or below market value.
Pricing your home too high or too low
Occasionally, some sellers want to explore the strategy of pricing their home lower in attempts to drum up excitement, whereas others still want to test the market with a higher price point. In the current market, not choosing the "right price" can be detrimental to maximizing an offer for a seller
Psychologically speaking, when buyers see a price associated with a home, they assume that's what the home is worth. It's highly unlikely that a potential buyer would walk through a lower-priced home and determine that it's underpriced and decide to offer more than the asking price. A more realistic scenario is a buyer assumes a home is priced lower because there's something wrong with it.
Likewise, we are seeing a shift in the market and although still a seller's market, we are seeing buyers become more savvy, and when a home is overpriced to 'test the market,' they aren't biting on it so quickly or nearly as aggressively as they have been over the past two years or so.
Therefore, pricing your home at market value in a strong market is likely to cause a stir anyway, and potentially cause a bidding war–thus driving up the offer price with more favorable terms to you as a seller.
Using emotion to price your home
It's hard to put a price tag on your home; in fact it's utterly impossible not to bring your own biases into a conversation about your home's worth. Rather than run the risk of incorrectly pricing your home, remove yourself from the situation and hire a Realtor you trust to accurately price your home.
It's in your Realtor's best interest to help you obtain the highest price and best terms (strongest offer) the market will give you for your home, so rest assured you can trust the professionals on this one.
Not adjusting the price soon enough
Sometimes, despite using comparative market analysis to appropriately price your home, a home will sit on the market. Rather than insisting that the market is wrong and your home is aptly priced, discuss your home's price frequently with your Realtor after you list your home. Holding out for that higher price point can often backfire, leaving your home to grow stale and often causing buyers to wonder what's wrong with your property.
Interested in determining how much your home's worth? Use our free online tool designed to give you a rough estimate of the value of your home. Consider this just a starting point, as a Realtor can give you a more concise price for your home.
Visited 87 times, 1 visit(s) today