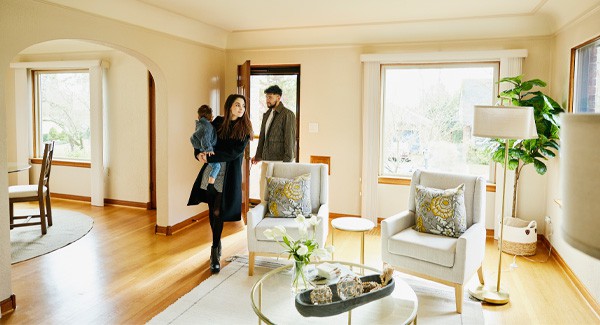 Last Updated on October 11, 2022
Would you believe that before you even browse homes for sale online or even view some of your favorite properties virtually, there's three crucial steps you need to take as you start your homeownership journey?
Here's the three best things you can do to make your home buying experience as stress-free as possible:
Build up your savings
This might seem like an overly obvious first step, but many first-time buyers don't realize just how much savings they'll actually need. Beyond the down payment— which can range between zero to 20%, with a myriad of options in between depending on what loan program you can qualify for—  it's a smart idea to set aside an emergency fund should something life-changing happen.
In addition, it's a good idea to build up some reserves for items related to owning and maintaining a home. If you rented before purchasing you likely don't own a lawn mower, water hose, leaf blower, etc, so think about setting aside money for those expenses, too.
Related reading: First time home buyer programs in North Carolina 
Clean up your credit
When's the last time you peeked at your credit score? If it wasn't within the last 12 months you'd better hop on annualcreditreport.com and view your score. In addition to giving your score a once-over, ensure everything on your credit report is accurate— if there's a piece of information you don't recognize, deal with it now before it ruins your credit.
Feeling bummed about your low score? Start the process of inching your score up by following three simple tricks: Pay down your high balance card(s), keep credit utilization to 20% or lower and don't close old accounts. Keep in mind, any accounts listed as negative will fall off your credit report in seven years— so don't worry about bad decisions you made in college haunting you forever.
Get pre-approved: the most important step of all
Getting pre-approved is quite possibly the most important step you can take in the beginning of the home buying process. You should do this before you ever step foot in a Realtor's office and before you even browse for properties online. There's nothing worse than falling in love with something only to find out you can't afford it.
Start the process of getting pre-approved by shopping for the perfect lender. Look for a relationship-based referral with an emphasis on trust, relatability and experience. You want someone who will be there with you, application to closing, and every step in between. Customer service could make a big difference on the road to closing, even if all offers are otherwise equal.
Once you select the right lender for you complete the pre-approval process. Today's pre-approval process is relatively painless; for example, you can use our MortgagEase program and complete the process online, in as little as 15 minutes.
Unlike a pre-qualification, which is traditionally an automated review of your credit report, credit score and stated application information, a pre-approval scrutinizes every aspect of your creditworthiness. A pre-approval determines exactly how much you may borrow under a specific mortgage program. It's also a great way to distinguish your offer in a highly competitive, low inventory market. In other words, once you've obtained your pre-approval you can shop for homes with confidence!
Visited 1,580 times, 1 visit(s) today