Last Updated on April 26, 2023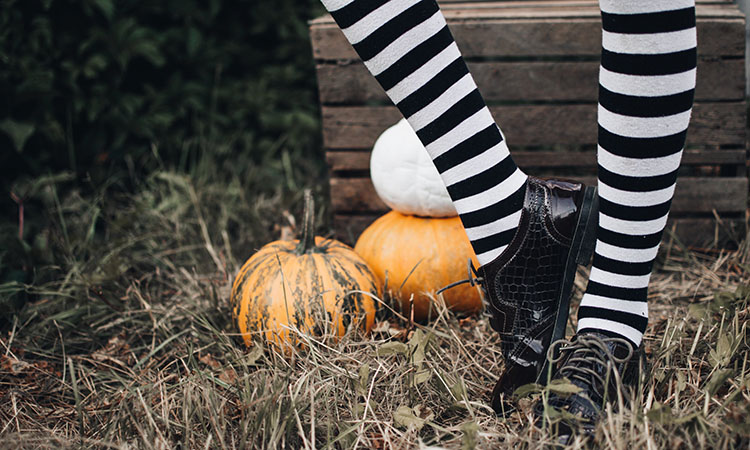 It's scary out there!
Did you know that Western North Carolina is a hub of paranormal activity? Asheville has a great history of ghosts and goblins, spooks and specters. And it's not alone. Locals throughout WNC aren't shy about sharing our spooky stories with all those brave enough to hear them.
There are quite a few haunted tours of Asheville, depending on how you count them. And each offers a unique twist on the chilling tales of the area's history and culture. Here are 10 Asheville haunted tours that are sure to scare your socks off.
1, 2, 3. Ghost Hunters of Asheville, Montford, and Black Mountain
Marketed as the area's only interactive ghost tour, the Ghost Hunters offer free access to ghost-hunting equipment for everyone on their private-only tours. Their Downtown Spirits Tour is described as, "1/3 ghost stories, 1/3 paranormal information, 1/3 Asheville history." The Haunted Montford Stroll takes guests through the scenic alleys and byways of one of the city's oldest neighborhoods. And the Black Mountain ghost tour covers the legend of the "Lady in Red" and other haunting questions about the centuries-old community.
(828) 424-1089 | ghosthuntersofasheville.com
4. Haunted History & Murder Mystery Trolley Ghost Tour
Asheville's Gray Line trolley is full of "spirits and spies, ghosts and goblins," and many more alliterative pairings sure to make your knees knock and turn your legs to linguine. (How'd we do?) Learn about the child spirits at the haunted hospital, Asheville-based Nazi agents, unsolved murders, killing sprees, deadly arsons, and much more on this 75-minute fully narrated mobile tour.
(828) 251-TOUR | ashevillehauntedtours.com
5, 6, 7. Haunted Asheville Tours
Haunted Asheville claims the original and oldest ghost tours in town. Started by paranormal expert Joshua P. Warren—a legend in his own right—Haunted Asheville offers several great experiences filled with stories of Asheville's spookiest legends and history. The Classic Walking Tour walks you through two hours of downtown's thrills and chills, beginning and ending in a creepy alleyway. The Biltmore Village Mystery Tour walks you through 60–90 minutes of the dark secrets of this quaint and historic section of Asheville. And the Supernatural Tour focuses less on ghosts, and more on the historical superstitions, rituals, customs, and folklore of Asheville's early settlers, including downtown's witch's tree.
(828) 318-8579 | hauntedasheville.com
8. Historic Riverside Cemetery Walking Tour
Riverside Cemetery is hidden in the back of Asheville's historic Montford neighborhood on 87 acres of rolling hillsides. Visitors on the 60-minute tour of the Victorian-style garden cemetery will hear stories of "the famous and the humble," including a few nationally-known personalities, like local authors Thomas Wolfe and O'Henry, as well as artist Kenneth Noland. Riverside has been an active cemetery since 1885.
(828) 777-1014 | history-at-hand.com
9. LaZoom Haunted Comedy Tour
What says spooky better than a bus full of screaming passengers? LaZoom encourages you to scream with laughter as they tell you tales of murder, deceit, scandals, and ghosts. This October, the tour has been "remixed" as a creature feature, to include beautiful beasts, winged creatures with red eyes, and even an invasive plant. Unopened containers are welcome (if you're over 21), so bring a few cans for you and your friends to enjoy. And don't forget your camera! Photos are guaranteed! This tour is ages 17+.
(828) 225-6932 | lazoomtours.com
10. U.S. Ghost Adventures
The warped minds behind the tour of the Lizzie Borden House have brought their creepy skills to the streets of Asheville. Hear firsthand accounts from people who have witnessed the unexplained—sometimes even a guest's eerie encounter or the guide's own! You'll also get an excellent history lesson about Asheville and what makes it a top tourist destination. Choose from eight stops or an extended tour with 12 stops, including the Grove Arcade, Flatiron Building, and Basilica of St. Lawrence.
Hope we didn't scare you off! If you would like more information about living in a place with such a rich paranormal history, our experts at Allen Tate/Beverly-Hanks, REALTORSⓇ are here to help. Contact us today to speak with an Allen Tate/Beverly-Hanks real estate agent about buying homes and land in Western North Carolina.
Visited 655 times, 1 visit(s) today