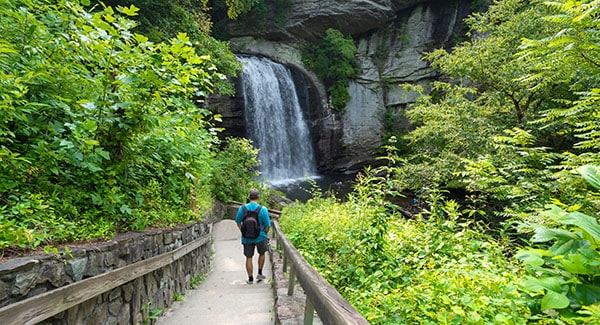 Last Updated on September 19, 2023
Imagine living in a community surrounded by publicly owned and protected mountain forests. Can you envision the infinite opportunities for outdoor adventures?

For the lucky residents of Pisgah Forest in Transylvania County, that vision is a daily reality! Their active spirits are never tamed by four walls and a full Netflix queue. No, they have year-round access to over 100,000 acres of public land, ripe for biking, camping, climbing, hiking, swimming, horseback riding, paddling, and sightseeing.

Don't believe us? We know—it sounds too good to be true! But we assure you that there are countless opportunities for outdoor adventures just over the next hill. Here are just four ways to stay active in Pisgah Forest, NC every day of the year. 

Winter: Climbing and bouldering at Looking Glass Rock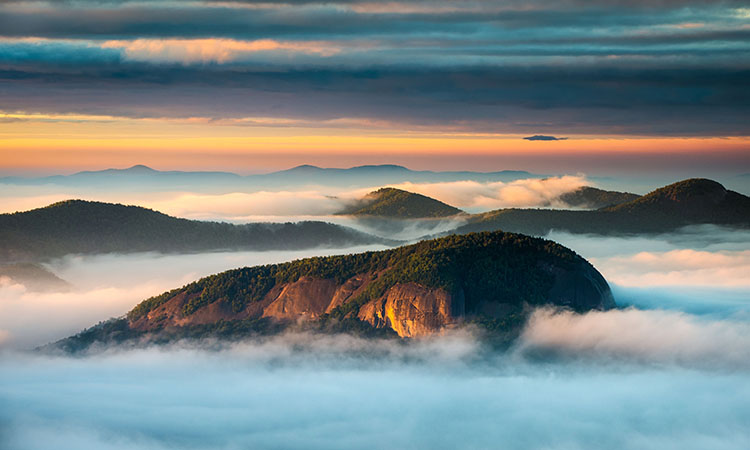 Located just a short drive from the community of Pisgah Forest, Looking Glass Rock offers great climbing and bouldering, especially in cooler months. (Cooler weather keeps the stone from baking you in the sun.) But if that's not enough adventure for you, the accredited experts at Fox Mountain Guides and Climbing School can guide you through some of the best ice climbing on the East Coast—when it's available. While ice conditions in the South can be fickle, when the ice does come in, it can be spectacular!

Not sure if ice climbing is right for you? Don't worry—Brevard Rock Gym is just a short drive for climbers ready to rock! Their long list of climbing programs and services are designed to teach you things about yourself while working with people of all skill levels who want to try something new and have fun.

Spring: Mountain biking through Bracken Mountain Preserve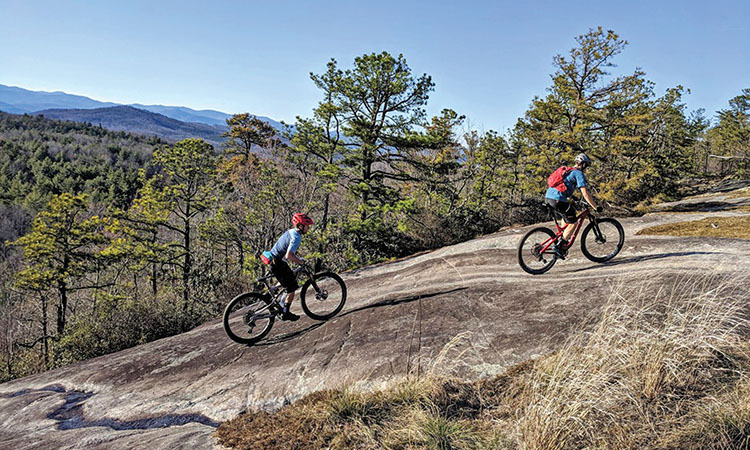 Once the ground thaws and the trees begin their bloom, the mountains around Pisgah Forest transform into a spring wonderland! Warm days in late spring are the best time to hit the trails in and around Pisgah National Forest and DuPont State Forest. Bracken Mountain Preserve, maintained by the City of Brevard, is a great location for beginning and experienced mountain bikers. Its 395 acres abut Pisgah National Forest, and its trails connect to the Fish Hatchery and the Pisgah Center for Wildlife Education.

Mountain biking is one of the most popular sports in the area, as evidenced by the success of rental services like Squatch Bikes & Brews and community groups like Pisgah Area SORBA. Our agents are also fans of nearby gear companies including The Hub and Sycamore Cycles.

Summer: Taking a dip under Looking Glass Falls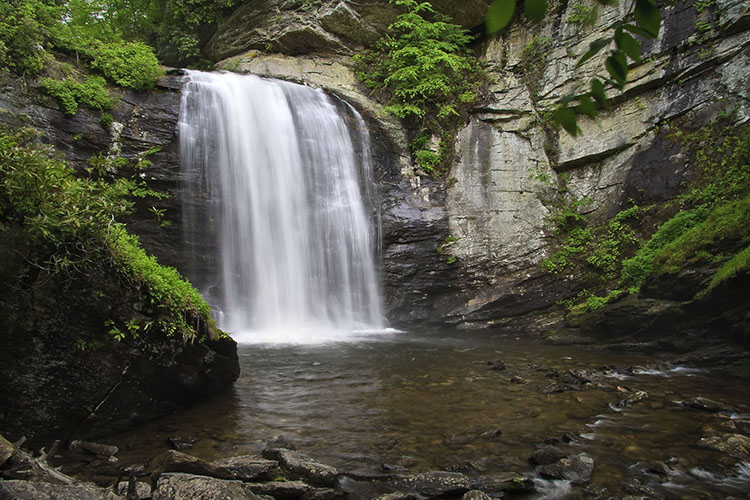 Summers around Pisgah Forest are mild compared to many you see across the South, even in communities as close as the NC Piedmont. But rivers and waterfalls stay cool year round. It's only natural they would attract outdoor enthusiasts of all interests, skills, and ages.

Looking Glass may be the most iconic waterfall in WNC. It's located just off the road a short drive from Pisgah Forest—seriously, you don't even have to get out of the car to see it! And its easy access is matched only by its 60-foot height to make this one of the most popular local attractions and swimming holes. Steps lead down to the stream below the waterfall, where wading, swimming, and selfies are popular activities. A myriad of nearby waterfalls and hiking trails mean you can stretch this experience into an entire afternoon.

Fall: Hiking the Art Loeb Trail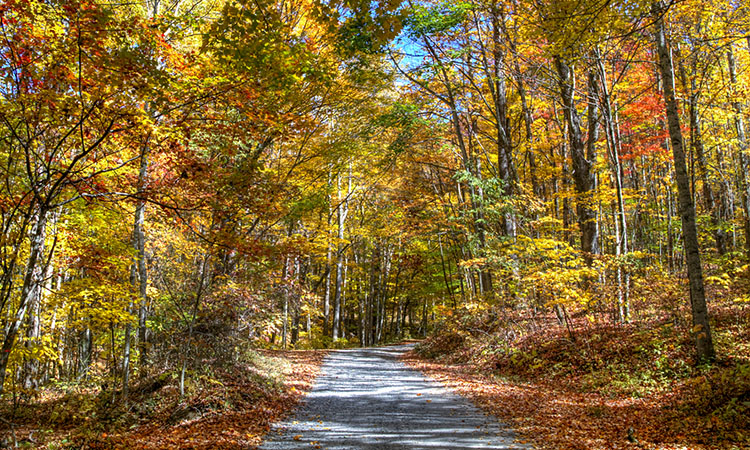 Ah, fall. The season of change, when leaves light up the mountains with rich golds, reds, and purples! It's the perfect time to explore the Blue Ridge and breathe in our fresh mountain air. Grab a pair of hiking boots and discover your next adventure—it's right around the bend!

The 30.1-mile Art Loeb Trail is one of the longer and more difficult trails in the state. It's also one of the more popular. This trail is a memorial to Art Loeb, an activist from the Carolina Mountain Club. Traveling mainly along peaks and ridges, it skirts along the southwestern rim of the Davidson River valley. The trail then skips across some of the highest peaks in the area before descending Cold Mountain, the peak that inspired the bestselling book and movie. It's southern trailhead sits near the Davidson River Campground, just a few miles from the Pisgah Forest community.

Find your year-round home in Pisgah Forest, NC!
Pisgah Forest is an unincorporated community that sits along US Route 64 just northeast of Brevard. The headwaters of the French Broad River, one of the oldest rivers in the world, are located nearby, giving the area proximity to Transylvania County's 250 waterfalls. More than half of the land in the surrounding county is publicly owned and protected. Together, these lands offer myriad opportunities for outdoor adventures of all kinds.

Does that sound like the perfect lifestyle for you? Search for homes in Pisgah Forest now!

What's your favorite way to stay active in Pisgah Forest? Share it with us in the comments.
Visited 820 times, 1 visit(s) today