Last Updated on April 25, 2023
We can bearly contain our excitement about local wildlife!

Western North Carolina has a broad range of elevations and corresponding climates and plant growth. Because of that, it is one of the most biodiverse regions in the world. Our mountains and rivers are full of fascinating creatures, great and small. Some, like the distinctive Eastern spiny softshell turtle, can only be found in the French Broad River basin. But encountering animals in their natural habitat can sometimes be dangerous for both you and them. That's why we prefer meeting creatures through one of the wildlife programs in our region.

Get up close and personal with local animals in our area. You'll toadally like these ten wildlife education programs in WNC:

---
Skip Ahead! Find local wildlife education programs near you:
---
3 wildlife education programs near Asheville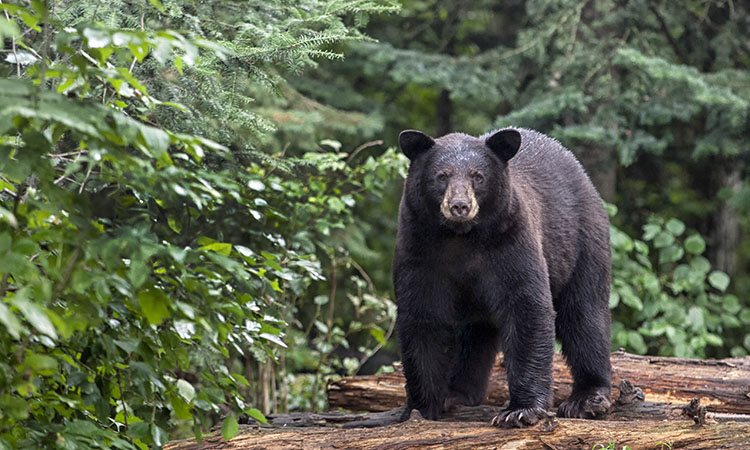 WNC Nature Center
For more than 45 years, the WNC Nature Center has educated the public about the natural history, flora, and fauna of the Southern Appalachians. They also utilize their 42-acre zoological park in East Asheville to promote public responsibility for conservation in our area. Take the whole family and visit over 60 species of wild and domestic animals, from Eastern screech owls and bobcats to American river otters and red and gray foxes—all representative of this unique bio-region. A pair of red pandas represents wildlife once native to the region.

75 Gashes Creek Road, Asheville | (828) 259-8080 | wildwnc.org
The Botanical Gardens at Asheville
No study of the plants and habitats of the Southern Appalachians is complete without talking about our local wildlife. And the Botanical Gardens at Asheville understands that. That's why they offer five Investigation Passports for kids, focusing on animals, birds, insects, nature words, and, of course, plants. Each free passport encourages kids to use their observation skills and senses while exploring the gardens. Adults can jump into the mix, too. The gardens offer a variety of education classes for adults, including periodic bird walks and programs about pollinators.

151 W.T. Weaver Boulevard, Asheville | (828) 252-5190 | ashevillebotanicalgardens.org
The North Carolina Arboretum
The North Carolina Arboretum provides children with many opportunities to discover the wonders of nature in a safe, high-quality, and enriching environment. In addition to learning about local flora, kids can meet Shelly, the Arboretum's resident Eastern box turtle, and learn how turtles find food, water, and shelter in the wild. Young naturalists can also borrow Discovery Backpacks, which are themed (trees, insects, reptiles and amphibians, and birds) to aid in exploration of the grounds.

100 Frederick Law Olmsted Way, Asheville | (828) 665-2492 | ncarboretum.org
Looking for otter ways to engage with local wildlife? Find homes near your favorite local critters. Search homes for sale in Asheville.
2 wildlife education programs near Brevard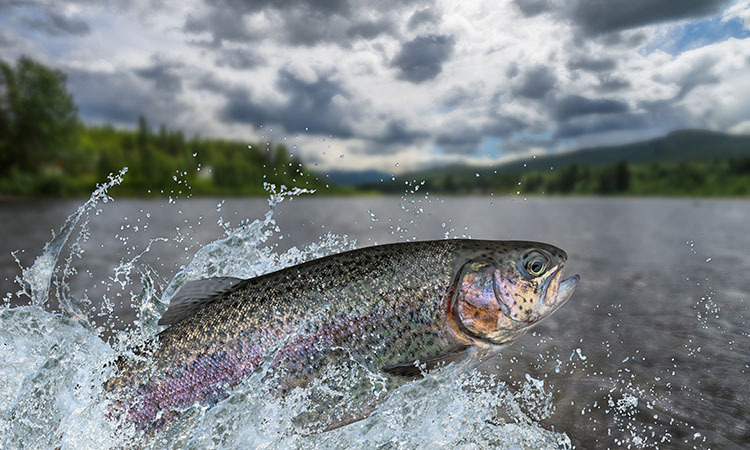 Cradle of Forestry in America Heritage Site
The Cradle of Forestry heritage site is the birthplace of science-based forest management in America. Today, the destination offers visitors the opportunity to explore environmental sustainability and stewardship through paved interpretive trails, interactive exhibits, guided tours, nature programs, and special events. Each May, blue ghost fireflies (native to the Southern Appalachians) spread their bluish glow over the forest floor. Cradle of Forestry naturalists lead you along paved trails in search of these creatures that have inspired so much local folklore.

11250 Pisgah Highway, Pisgah Forest | (828) 877-3130 | gofindoutdoors.org/sites/cradle-of-forestry
Pisgah Center for Wildlife Education & Fish Hatchery
Located in Pisgah National Forest next to the state's largest trout hatchery, the Pisgah Center is dedicated to exploring North Carolina's mountain wildlife and habitats through programs, trails, and outdoor skills training. Large on-site aquariums represent five aquatic habitats and hold colorful fish, salamanders, snakes, and toads. In addition, participants of all ages can take hands-on courses from experts in archery, fishing, tracking, and more. As a part of the NC Wildlife Resources Commission, admission is free and so are many of their programs.

1401 Fish Hatchery Road, Pisgah Forest | (828) 877-4423 | ncwildlife.org/Learning/Education-Centers/Pisgah
Looking for otter ways to engage with local wildlife? Find homes near your favorite local critters. Search homes for sale in Brevard.
3 wildlife education programs near Hendersonville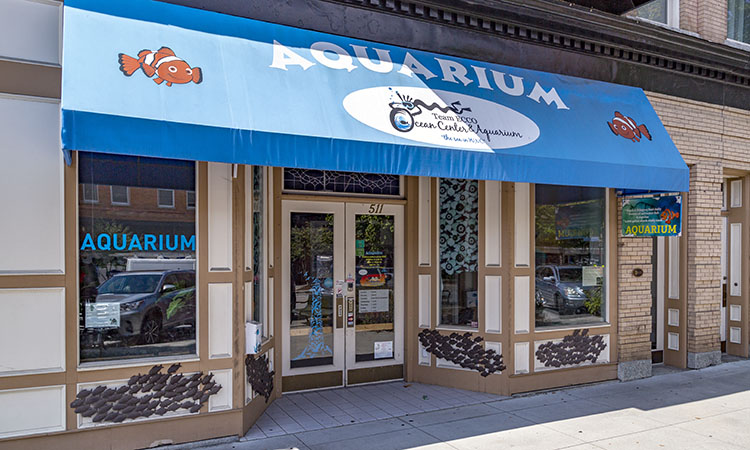 Chimney Rock State Park
Chimney Rock State Park bills itself as one part living classroom, one part outdoor gym. Indeed, they offer ample opportunities to learn and explore as you climb 315 feet to the top of this iconic monolith offering panoramic 75-mile views! The park's Animal Discovery Den introduces you to many of the critters that call the park home. Animals include reptiles and amphibians like Eastern box turtles and corn snakes, as well as mammals like opossums, groundhogs, and Eastern chipmunks. A Lepidoptera (butterfly and moth) garden also includes dozens of native plant species that support our pollinators.

431 Main Street, Chimney Rock | (828) 625-9611 | chimneyrockpark.com
Serpentarium Magic
With over 200 snakes and reptiles in residence, Serpentarium Magic's facility offers an educational experience in a safe environment with just a little added touch of a "freak show." Kids of all ages will love seeing a snake feeding or interacting with their albino collection of snakes, turtles, toads, and frogs. Animals on display include everything from common species native to the area to one-of-a-kind species from around the world. Enjoy a self-guided tour at your leisure, or create an appointment for a guided group tour.

8488 Boylston Highway, Mills River | (828) 776-HISS
Team ECCO Aquarium & Shark Lab
Since 2001, Team ECCO has focused on education, enrichment, and exploration of the ocean world. Recognized as the first inland aquarium in NC, this grassroots ocean learning program is home to over 275 fish, invertebrates, reptiles, and salamanders in more than two dozen exhibits. Some exhibits represent species local to WNC, while animals like the axolotl (Mexican walking fish) represent aquatic environments from around the world. A 2,000-gallon shark study tank offers additional innovative training opportunities for young marine scientists in the area.

511 N Main Street, Hendersonville | (828) 692-8386 | teamecco.org
Looking for otter ways to engage with local wildlife? Find homes near your favorite local critters. Search homes for sale in Hendersonville.
2 wildlife education programs near Waynesville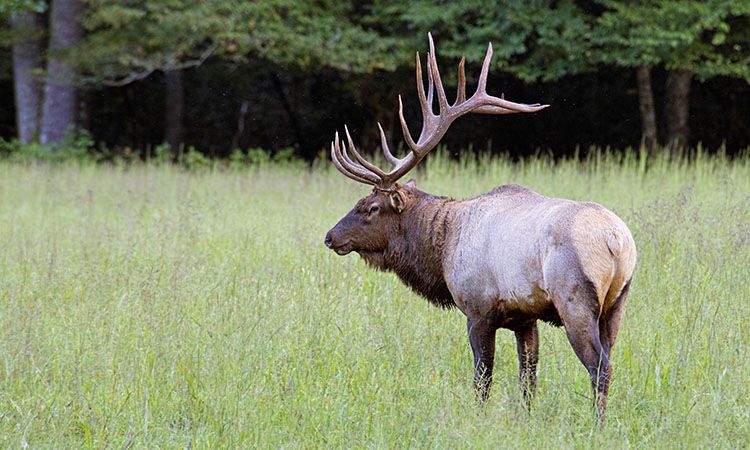 Appalachian Rivers Aquarium
Located across the Tuckasegee River from the Fly Fishing Museum of the Southern Appalachians, the Appalachian Rivers Aquarium houses a variety of aquatic or semi-aquatic native species from the Appalachian region. The 1,000-square-foot space features 16 tanks of 75–620 gallons each, including three that form the "mountain stream" exhibit of more than 2,500 gallons with a waterfall reservoir tank on the second floor. There's also a specially-permitted hellbender tank. And their "living wall" exhibits live species of frogs, toads, turtles, salamanders, lizards, small snakes, and other critters.

117 Island Street, Bryson City | (828) 488-3681 | flyfishingmuseum.org
Cataloochee Valley Tours
Cataloochee Valley Tours offers guided eco-tours of one of the most beautiful and remote parts of Great Smoky Mountains National Park: Cataloochee Valley! The valley is steeped in history, blanketed with wildflowers, and rich with wildlife. Tour guests will see some of the valley's eye-catching wildlife, including black bears, elk, salamanders, white-tailed deer, and many species of birds, from cedar waxwings and indigo buntings to ruffed grouse and wild turkey. In June, journey to a "secret" location to witness the magic of the synchronous and blue ghost fireflies on a Firefly Night Walk.

(828) 450-7985 | cataloocheevalleytours.com/
Looking for otter ways to engage with local wildlife? Find homes near your favorite local critters. Search homes for sale in Waynesville.
What are your favorite critters local to WNC? Let minnow in the comments!
Visited 42 times, 1 visit(s) today