Last Updated on June 9, 2023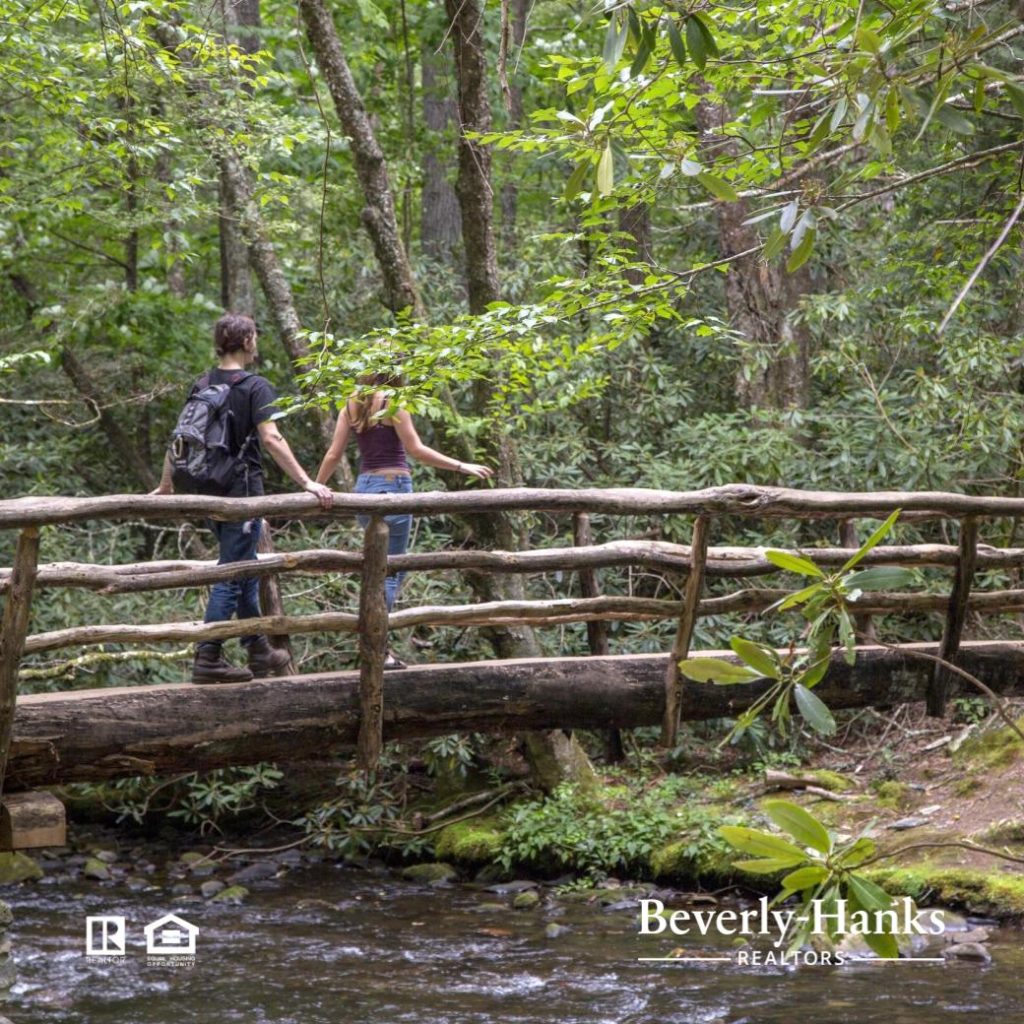 Blue Ridge trailheads are waiting for you!

Every day in the Blue Ridge Mountains is an adventure, especially if you know where to look. We live in a remarkable enclave for hikes of all levels of difficulty. There are countless trails and lookout spots dotted along the Blue Ridge Parkway and beyond into the Great Smoky Mountains. And each offers its own unique perspective on native foliage, topography, and our world at large.

Your next adventure is right around the bend—Go find it! Here are six of our favorite Blue Ridge trailheads for adventure seekers:

Adventure close to town
Let's say you're not really a hiker. Or let's say that you only have an hour's lunch break today. Does that mean you have to forgo an adventure? Absolutely not! Adventure is in the eye of the beholder. Or, if you want to combine two activities into one, it's in the eye of the beer-holder. Sierra Nevada offers a specialty "Trip in the Woods" tour, a 1.5-mile guided nature walk along the brewery's grounds. Learn about the French Broad River, native plants, and trees of WNC. After an exhilarating and educational hike, the tour wraps up with samples of Sierra Nevada's award-winning beers.
Sierra Nevada Brewery
100 Sierra Nevada Way, Fletcher
Length of Hike: 1.5 miles
Difficulty: Moderate

Adventure with a view
We like to joke that in the mountains, everyone has a great view from their home. Or from their car. Or from their office. Or from any direction, really. That's true, but it's also true that not all views are created equal. For a truly birds-eye view of the Smokies, we recommend Clingmans Dome. Located just off the Appalachian Trail at the North Carolina-Tennessee line, you can drive most of the way to this peak, the highest spot along the AT. From the parking area and visitor's center, it's just a short hike to an incredible lookout platform with 360-degree mountain views. It's a sight best enjoyed on a clear autumn day.
Clingmans Dome
Off Newfound Gap Road, Forneys Creek
Length of Hike: 0.5 miles (1.0 miles round trip)
Difficulty: Easy

Adventure with a friend
Sometimes, having a friend at hand makes all the difference in the success of your journey. Whether you bring a human or canine companion to your trailhead is up to you. But at 935 miles in length, the Mountains-to-Sea Trail can be daunting on your own. You can begin your hike at Clingman's Dome, where the Mountains-to-Sea Trail connects with the Appalachian Trail (see above). Or we recommend the 5.5-mile loop from the popular Devil's Courthouse overlook to Black Balsam Knob. Sections of the trail are also accessible from Mount Mitchell (see below).
Mountains-to-Sea Trail
Devil's Courthouse, Gloucester (BRP MP 422)
Length: 5.5–935 miles
Difficulty: Strenuous

Adventure through the wildflowers
Wanna feel like Snow White among the native flora and fauna of WNC? One short but exquisitely beautiful hike is Pearson's Falls. The quarter-mile Glen Trail takes hikers past the 90-foot Pearson's Falls and through a native wildflower garden. You'll see plants of remarkable diversity, including over 300 varieties of ferns, flowering plants, algae, and mosses. This is also a wildlife and bird sanctuary. Pearson's Falls and Glen is owned and maintained by The Tryon Garden Club. It's one of the top attractions in Polk County, located between the towns of Saluda and Tryon.
Pearson's Falls
Off Highway 176, Saluda
Length: 0.3 miles to the waterfall
Difficulty: Easy to Moderate

Adventure to the falls
No hike of Transylvania County is complete without a trip to one of the many features that gives the county its nickname: "The Land of Waterfalls." Easily the most photographed waterfall in the nation is Looking Glass Falls. A 6.4-mile hike takes you to the summit of the iconic granite monolith of Looking Glass Rock. Just a few miles from this overlook, locals and tourists alike enjoy the cool waters of Looking Glass Falls and Sliding Rock. These two are easily accessed from parking areas, but many more waterfalls can be discovered just a short hike away.
Looking Glass Rock
US-276, Brevard
Length: 6.4 miles round trip
Difficulty: Moderate to Strenuous

Adventure to the summit
If you're the kind of hero that likes to claw his (or her) way to the highest point in any direction just to plant your flag, this last suggestion is for you! Mount Mitchell is the highest point east of the Mississippi. The park surrounding the peak has an extensive trail network, including entry onto the Mountains-to-Sea State Trail. After you've made it to the top, we recommend Old Mitchell Trail (2.2 miles one way, Strenuous). A small waterfall near the summit is a great place to cool off after a long day on the trail.
Mount Mitchell
2388 NC-128, Burnsville
Length: 0.25–6.0 miles
Difficulty: Easy to Strenuous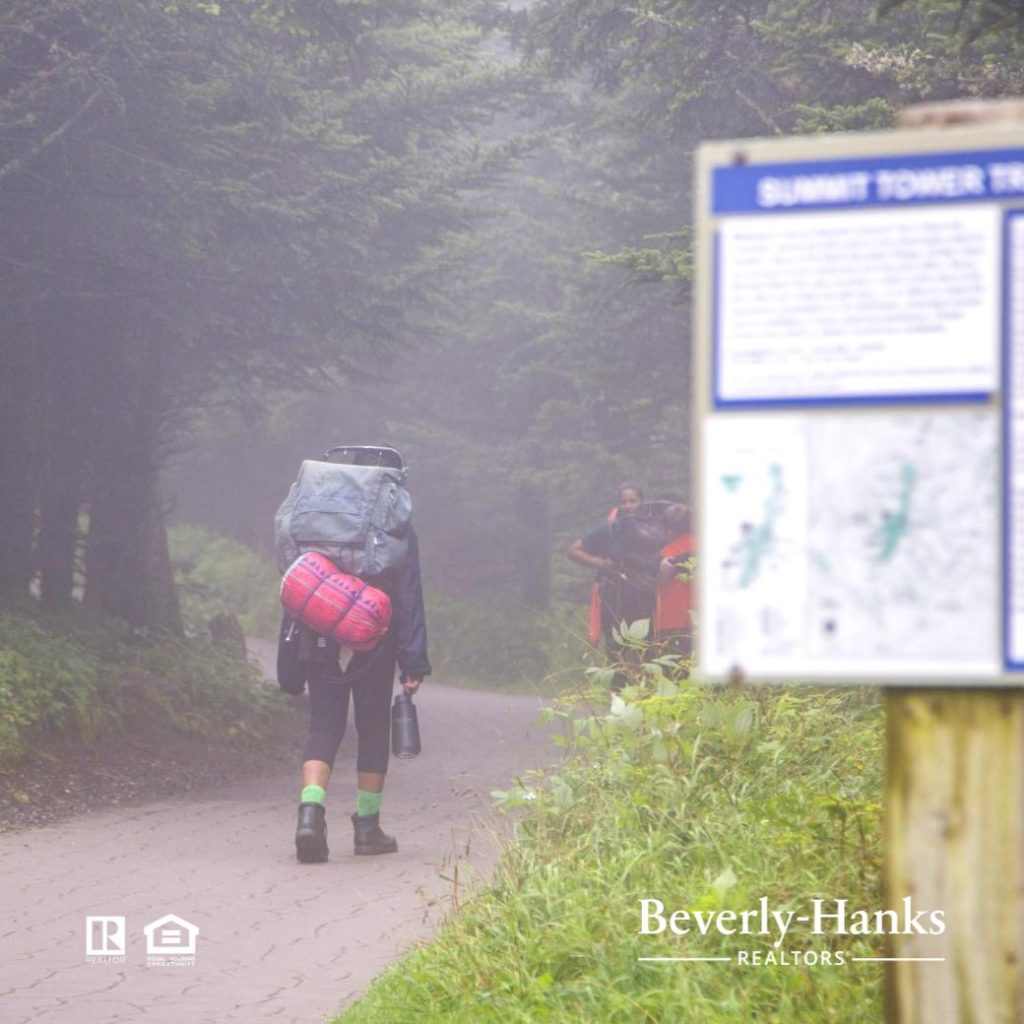 Did we miss your favorite trailhead? Tell us about it in the comments.
Visited 16 times, 1 visit(s) today