Last Updated on May 1, 2023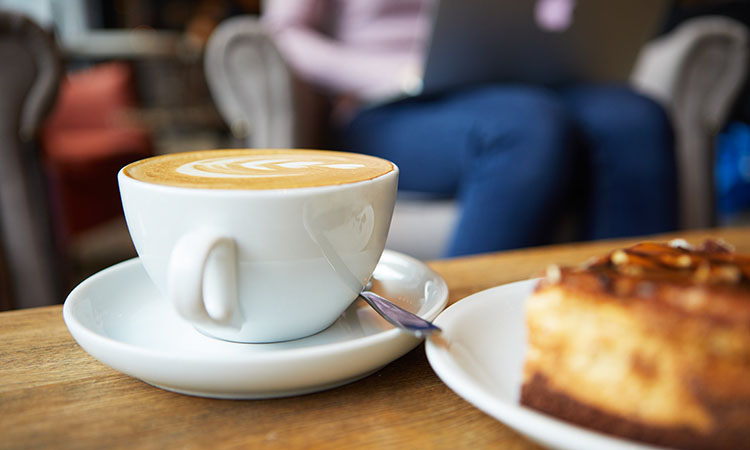 There is so much to do and see on a typical day in Brevard! But if you're going to launch your day on the right track, you'll want to energize your body first thing. And for many, that means a powerful cup of coffee and a breakfast designed to kick start your day.
Whether you're going full steam or plan to burn low and slow, you need something good to propel you through your day. Here are seven stimulating ways to fuel your day in Brevard, NC— breakfast and coffee options for every day of the week.
Comfort meets classy @ Cedar Mountain Cafe
It may be a little out of the way. But Cedar Mountain Cafe is well worth the drive for good food and a fine cup of coffee. They make everything on the menu in house with simple, locally sourced ingredients. Their breakfasts feature only hormone-, antibiotic-, nitrate-, and preservative-free meats that are sustainably raised. These are paired with seasonal vegetables, house-made dressings, sodas, sauces, and soups for food that's nutritious and delicious. Plus, their single-origin, Rainforest Alliance Certified coffees come from Brown Bean Coffee Roaster in Brevard.
10667 Greenville Highway, Cedar Mountain | (828) 884-5272 | cedarmountaincafe.com
Feel dialed on @ Crank Coffee
Eight hundred years after coffee was discovered, it arrived in Pisgah Forest, NC. Locally owned Crank Coffee energizes you with the perfect cup of coffee and locally made pastries from Flat Rock Village Bakery. Hosted by Sycamore Cycles, it's the perfect launch point before a day of exploring the local mountain bike trails of Pisgah Forest. After one cup of joe, you'll be ready to shred your next session!
112 New Hendersonville Highway, Pisgah Forest | (828) 877-5790 | facebook.com/Crank-Coffee
Work in style @ Cup & Saucer
Opened in 2018, Cup & Saucer serves specialty coffee and fresh, house-made baked goods. This mobile coffee cart turned brick-and-mortar business has all your favorites, including coffee cake muffins, scones, and cinnamon knots. And the coffee is prepared from ethically sourced and roasted beans from Methodical Coffee, located down the road in Greenville, SC. Need a few extra minutes for the caffeine to kick in? A quick walk down the alleyway takes you to the Mercantile. The retail nook is a great space to work remotely or look around for sustainable wares, unique artisan pantry items, and professional bakeware. 
36 E Main Street A, Brevard | (828) 884-2877 | cupandsaucernc.com
Start a new tradition @ Morning Social
One of Brevard's newest favorites, Morning Social offers locally sourced, from-scratch breakfast and lunch all day. The restaurant was born in January 2022 from its sister location, Honey & Salt, which closed in May 2022. Morning Social offers the same great food and menu items you've come to love from this team. But at Morning Social, you get a bit more: outdoor space, courtyards, beer, and great Lumberyard District breweries next door! Enjoy breakfast standards like pancakes and eggs, as well as unique breakfast skillets and burritos. Brunch cocktails, beer, and wine are also available.
170 King Street, Brevard | (828) 877-3773 | morningsocialbrevard.com
Commune with the mountains @ Pisgah Coffee Roasters
Pisgah Coffee Roasters offers global coffee with a local flavor, right from the heart of the Blue Ridge Mountains. They draw inspiration from the natural wonders in the area, which is reflected in both their bag design and roast names. The family-operated coffee roaster brings 45+ years of experience to every batch. Stop in for one of their signature espresso-based lattes and learn a little more about our mountains and the beans. Pisgah Coffee Roasters primarily sources their coffee beans from the Cerrado region of Brazil where the Lipsi family has close ties to the farms and farmers.
6283 Asheville Highway, Pisgah Forest | (828) 309-0707 | pisgahroasters.com
Greet the new day @ Sunrise Cafe
There are some great bakeries in Brevard, but for a hearty breakfast and a hot cup of coffee, we recommend Sunrise Cafe. Since day one, they've offered breakfast and lunch options designed to fuel any fire. Their bagels and breakfast sandwiches are chock full of yummy fillings, like sundried tomato or jalapeno cheddar. Or for a sweet and savory combo, try the mini pancakes with bacon or sausage. For an extra dose of energy, enjoy the home fries breakfast nachos or the Southwest Bean Nachos, Sunrise Cafe's version of huevos ranchero.
273 N Broad Street, Brevard | (828) 884-3331 | facebook.com/sunrisebnc
Hit the trails @ The Velvet Cup
Before a long day on your feet, make an early pitstop at the Velvet Cup Coffee Truck. They are located outside The Hub and Pisgah Tavern at the entrance to Pisgah National Forest. (A second location is at Studio 276 distillery in Cedar Mountain.) The Velvet Cup's entire menu is sourced locally and features all your caffeinated favorites, plus smoothies, protein shakes, and hot, fresh mini doughnuts! For a special treat on a cool mountain morning, we recommend their signature hot beverage, the Velvet Revolver. It will give you the jolt of caffeine you need for a successful day of hiking.
11 Mama's Place, Pisgah Forest
10754 Greenville Highway, Cedar Mountain
(828) 565-1252 | thevelvetcupcoffeetruck.com
Start every day in Brevard, NC!
Brevard, NC has distinguished itself as an epicenter for outdoor adventures, small businesses, education, art, and music. Tucked along the edge of the Pisgah National Forest, Brevard is a hotspot for eclectic in-town living and big mountain views. Downtown is a vibrant and walkable hub of independent shops, boutiques, galleries, pubs, and eateries. And Brevard is rich in year-round events and festivals.
Does that sound like the perfect lifestyle for you? Find your dream home in Brevard now!
Where's your favorite spot for coffee and breakfast in Brevard, NC? Share it with us in the comments!
Visited 57 times, 1 visit(s) today