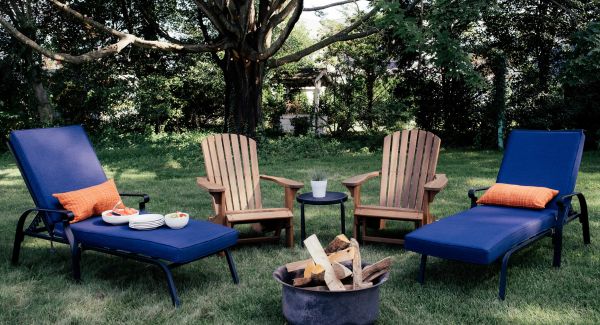 Last Updated on August 22, 2023
Once the temperatures cool down, your backyard can easily serve as the ideal backdrop for gatherings with neighbors, friends, or family. Spend a weekend or two sprucing up your space for less with these clever ideas.
Create a fire pit
A fire pit is an instant upgrade to any backyard and a great place to hang out with friends and family as the cooler temperatures arrive. You can use an inexpensive material like gravel to create an area around a DIY fire pit. Don't buy the pea gravel in bags, but rather visit a local landscape supplier to get it in bulk for a fraction of what you'd pay at a big box store. Don't forget to roll out landscape fabric and secure it with stakes before spreading your pea gravel.
For an even easier project, you can add a propane fire pit table to your backyard, instantly creating a relaxing hangout space.
Use solar up-lights
The easiest and most budget-friendly way to add lights to your backyard is through the use of solar-powered lights.
Add garden edging stones
Just in time for fall planting season, give your garden bed a professional look for less when you add some garden edging stones.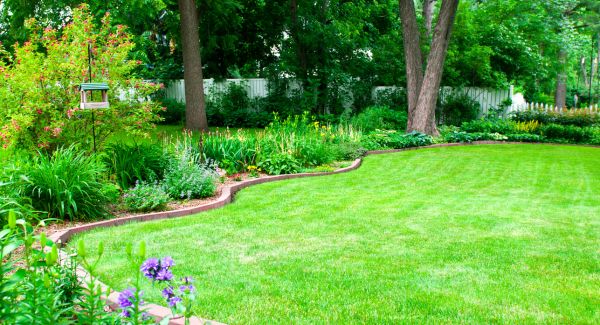 Hang string lights
Hanging string lights is a simple, DIY job that can easily be done in a day once you have the supplies. You'll be amazed at how quickly this elevates the ambience of your backyard at night.
Add some potted plants
Injecting color through plants and flowers is one of the best things you can do to improve the aesthetics of your backyard. Adding flowers like Cora Vinca, Sunpatiens, and Petunias will mean you'll have color now through the first frost, ensuring you've got something pretty to look at for several months.
Create a vertical garden on a plain wall
Ideal for small spaces or to make a big impact on an otherwise blank wall, vertical gardens can make quite the statement.
Want even more inspiration? Here are 6 amazing backyards and patios.
About Allen Tate Realtors
Allen Tate Realtors has been helping our clients achieve their real estate goals since 1957 and is the #1 real estate company in the Carolinas. With local roots and global connections, thanks to our partnership with Leading Real Estate Companies of the World, our real estate agents can provide their customers with superior service, unparalleled connections, and vast market knowledge. Allen Tate provides real estate, mortgage, insurance, and relocation services throughout the entire homeownership lifecycle.
Allen Tate Companies is a proud partner of Howard Hanna Real Estate Services, the largest independent, family-owned real estate company in the country. With more than 13,000 sales associates and staff members across the combined companies, our agents are the best of the best.
Visited 2,926 times, 1 visit(s) today