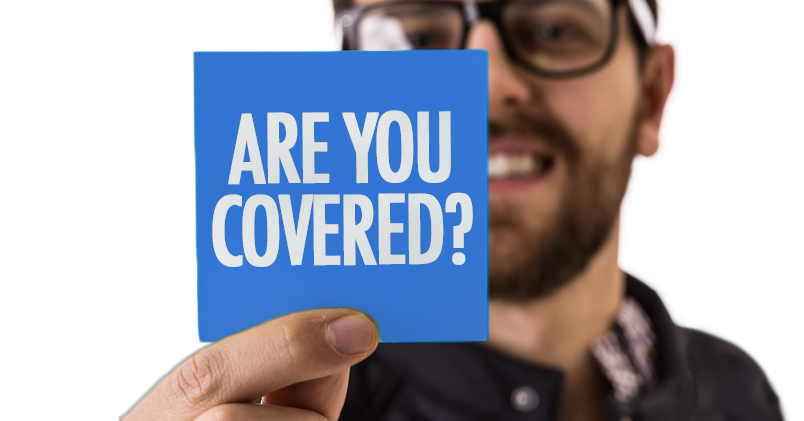 Life insurance. Yeah, your eyes glaze over and you start checking your Instagram just at the mention of it. But keep your attention here for just a few moments and I promise it won't be painful. Life insurance is something that takes care of your loved ones, plain and simple. And that's something we can all make a little time for, isn't it?
And actually, according to the 2016 Insurance Barometer Study by Life Happens and LIMRA, 1 in 3 households would have immediate trouble paying living expenses if the primary wage earner died. And, the study also found that 40% of respondents had not bought life insurance or more of it because they were unsure of how much or what type to buy.
Since September is also Life Insurance Awareness month, it seemed like a good time to talk to Robin Price, President, Allen Tate Insurance, and have her answer some top of mind questions about life insurance.
1) What type of life insurance is least expensive? "Term insurance is less expensive, as a rule, and is designed to cover the insured for a specific period of time," Robin explained. "It's a good idea to purchase a term life policy over mortgage life protection because when your mortgage is paid for, the policy goes away. Or, even if you have a permanent life insurance policy, you may want to purchase a term policy to cover a period of time when your family's needs are greatest. You could also purchase term life to a certain age, at which time retirement savings or a trust could be accessed."
2) When should I get life insurance? Without hesitation, Robin advised, "Get it while you're young, or if you don't have life insurance, no matter your age, go ahead and get it now. Don't risk a health issue popping up. Buy as much as you can as soon as you can."
Robin explained that in the event of your premature death, you want to make sure your loved ones would be able to have the same lifestyle they enjoy with your earning capacity in the picture. That means if you have a spouse, partner, children or others who depend on the money you earn, you need life insurance.
"Remember," Robin reminded me, "Life insurance becomes more expensive as you get older, so buy as much as you need while you're young and in great health. As a rule of thumb, the younger you are, the lower your life insurance premiums will be." That's because your risk of dying is lower the younger you are and steadily inches upward as you get older. No need to panic. Just take action now instead of later.
3) Should I insure my children? "You can and should insure your children," said Robin. "It's the best time to secure inexpensive and guaranteed life insurance for their entire lifetime."
When you purchase permanent life insurance for them, it is theirs forever as long as premiums are paid, and includes a savings account (cash value) that gradually builds value over time. Buying a Whole or Universal life policy when they are under your care means that as adults, should any unforeseen health issues or accidents occur, they will still have the life insurance coverage they may need to protect their own family.
"As they grow up," Robin added, "you may be able to use the cash value can for things such as purchasing their first car, paying toward college tuition, or meeting wedding expenses."
The cash value is simply taken out of the face value (say, you have a $50,000 policy on your child, and you took out $10,000, the benefit would change to $40,000). Or, you can choose to pay back the cash value. Just talk to your agent or insurer for specific details on your policy.
4) In order to get life insurance, am I required to take a medical exam? Robin answers that for most life insurance policies, yes; you will be required to take a medical exam at the time of application. This includes Supplemental Group Life (which you might opt for if you already have group life insurance at work) and also if you are requesting an amount of coverage for which your insurance company requests an exam (this may vary by insurance carrier). However, if you are just purchasing a policy from a group health insurance or group life insurance plan, then usually you will not be required to take a medical exam.
"The medical exam results help the insurer categorize you and rate your policy," Robin explained. "Your height, weight, health and whether or not you use nicotine or narcotics are all taken into account," she continued.
If you are rated and you're curious why you were put into a certain classification, circle back with your insurance agent for clarification. He or she will give you an overview of what factors determined your insurance classification.
"The good news is," Robin said," is that within a specified period of time, your classification status may be changed depending on improvements in health and lifestyle you may make."
For example, if the results of your first medical exam show you are a nicotine or tobacco user and have an untreated heart condition, your life insurance company will probably be concerned about your condition and put you into a high-risk category. And, that means you'll pay more for your premium. But, if over the course of time, you kick the habit and get on a health program (always get doctor approval!) that shows you are taking care of and control of your heart condition, you can circle back with your insurance agent in a couple years and request a revision in medical underwriting on your life insurance policy. Just one more incentive for a healthy lifestyle!
5) Will having more than one policy cancel the other one out? "It sure won't," Robin told me. "If you have a term life insurance policy and a whole life insurance policy, and you have paid all the necessary premiums, both policies will pay out according to the initial terms of the policy in the event of your death."
That's right. Both will pay out to your specified beneficiaries. And in case you were wondering, typically, a person just chooses his or her spouse or life partner as a beneficiary, but it is possible to name more than one person, or even an organization or non-profit as a beneficiary
6) How hard is it to get a quote for life insurance? It's easy to get a quote. Choosing the right company may take a little research. Robin urged life insurance shoppers to just make sure the company you decide to buy from has the financial strength to be around when your beneficiaries need it, along with a top-rated reputation for customer service.
"Publicly traded life insurance companies are required to report on their financial condition four times a year, so that helps make comparing a few top companies easier," Robin noted.
And remember, an independent insurance agent will represent more than one insurer and likely be able to offer you a greater range of rates and products.
It's fun to look at Instagram, posting great pics of our families and enjoying the ones our friends share. But if you don't have life insurance, next time you post those sweet smiling faces, let it be a reminder to get that done. Feel free to contact an Allen Tate Insurance advisor today about what you can do to protect your loved ones, your life insurance options, and to get a quote.