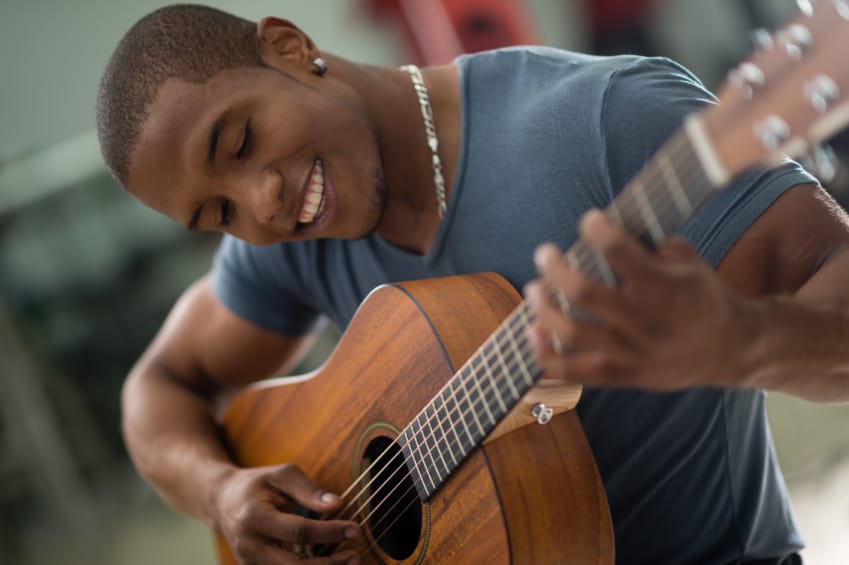 Last Updated on September 29, 2022
When Randy Clift was first introduced to the guitar by his friend's father, he thought the instrument was bulky and ugly. But the tone was "awesome," and young Randy was hooked.
Today, Randy, an award-winning Allen Tate Realtor® in the company's Charlotte-Center City office, balances his professional life between helping buyers and sellers and performing as a recording artist with his band, Randy Paul & The Revelry.
Randy was only about 9 or 10 when he started taking guitar lessons at a local music school. He remembers his first student recital – and his fellow performer, Taylor Hawkins, now the drummer for the rock band Foo Fighters.
In 7th grade, he played his first show for money.
"I had to obtain a fake ID that showed that I was 21. Somehow it worked," said Randy.
The vocalist and guitarist continued his musical pursuits while earning a bachelor's degree from Purdue University. He majored in hospitality administration and management – with a minor in Italian opera.
After graduation, he worked in retail management and sales while performing at venues throughout Indiana and Florida. In the early 2000s, he had his red-carpet debut when he signed with the band Olive Carpet and MCA Records, working out of Orlando.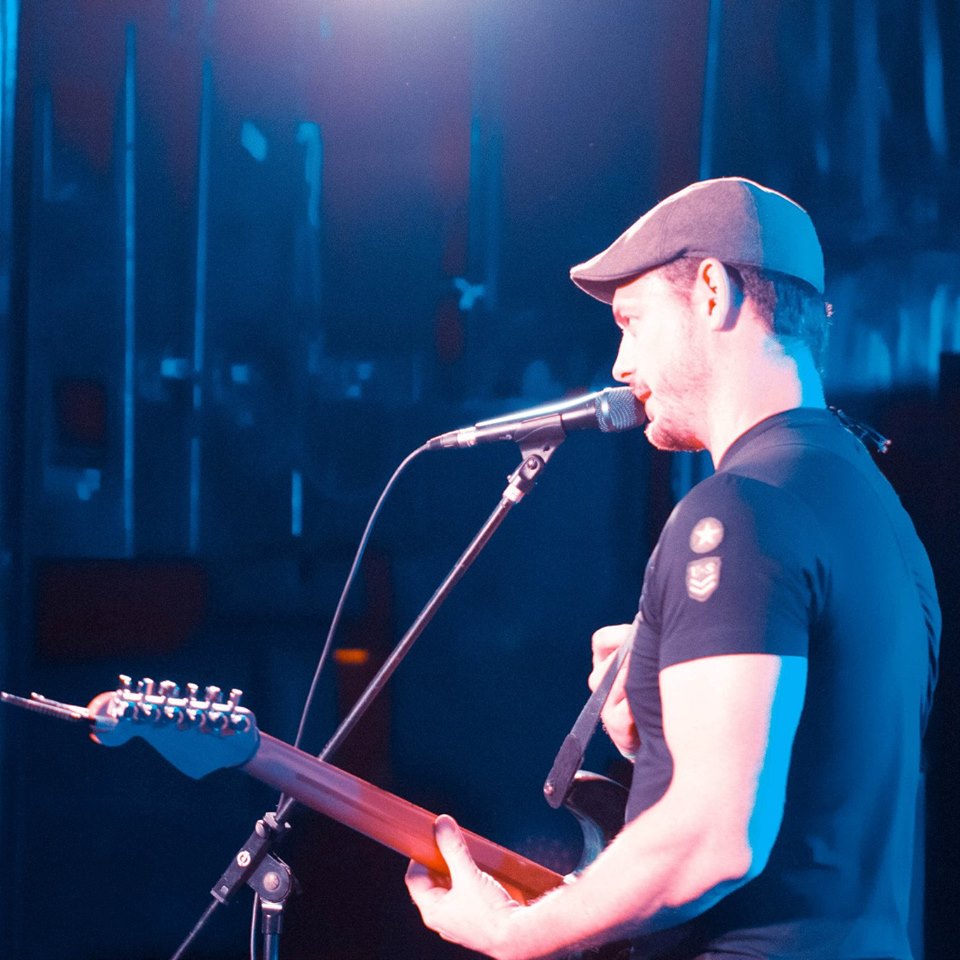 "We toured and played with Creed, Lifehouse, Nickelback, Smashmouth, Journey, JayZ, LFO, and the Mighty Mighty Bosstones, just to name a few," said Randy. "It was a great three years that I wouldn't trade for anything."
Randy became a fan favorite, in part because of his trendy fashion sense and charismatic, outgoing personality. They dubbed him "The 6th Backstreet Boy."
Today, Randy describes his personal style as "Smoke and Bourbon" – the name and original title track of his debut CD. His music is instantly relatable and invites listeners to engage and reflect on their personal experiences of love, loss and the stops along the way.
His vocals are an eclectic and honest blend of Jacob Dylan, Martin Sexton, Pearl Jam, John Hiatt, and Amos Lee.
"My favorite artist is Sarah McLachlan and my favorite song is "Lover, You Should've Come Over" by Jeff Buckley," said Randy.
Randy moved to Charlotte in 2005, continued to perform, and ran a successful dog training business and kennel before earning his real estate license and joining Allen Tate in 2015.
"I was fortunate that my real estate career took off quickly. I had been traveling almost non-stop, doing more than 200 tour dates a year," said Randy.
Today, Randy and his band play about 75 shows a year, in Charlotte, as well as Greenville, S.C., Savannah and Athens, Ga. and Orlando. He's busy, and happy. And he's keeping it real.
"I'm writing and singing earnest songs for the earnest person," said Randy.
"In both my real estate business and my music career, my goal is to deliver a one-of-a-kind experience to every client and fan."
Visited 112 times, 1 visit(s) today