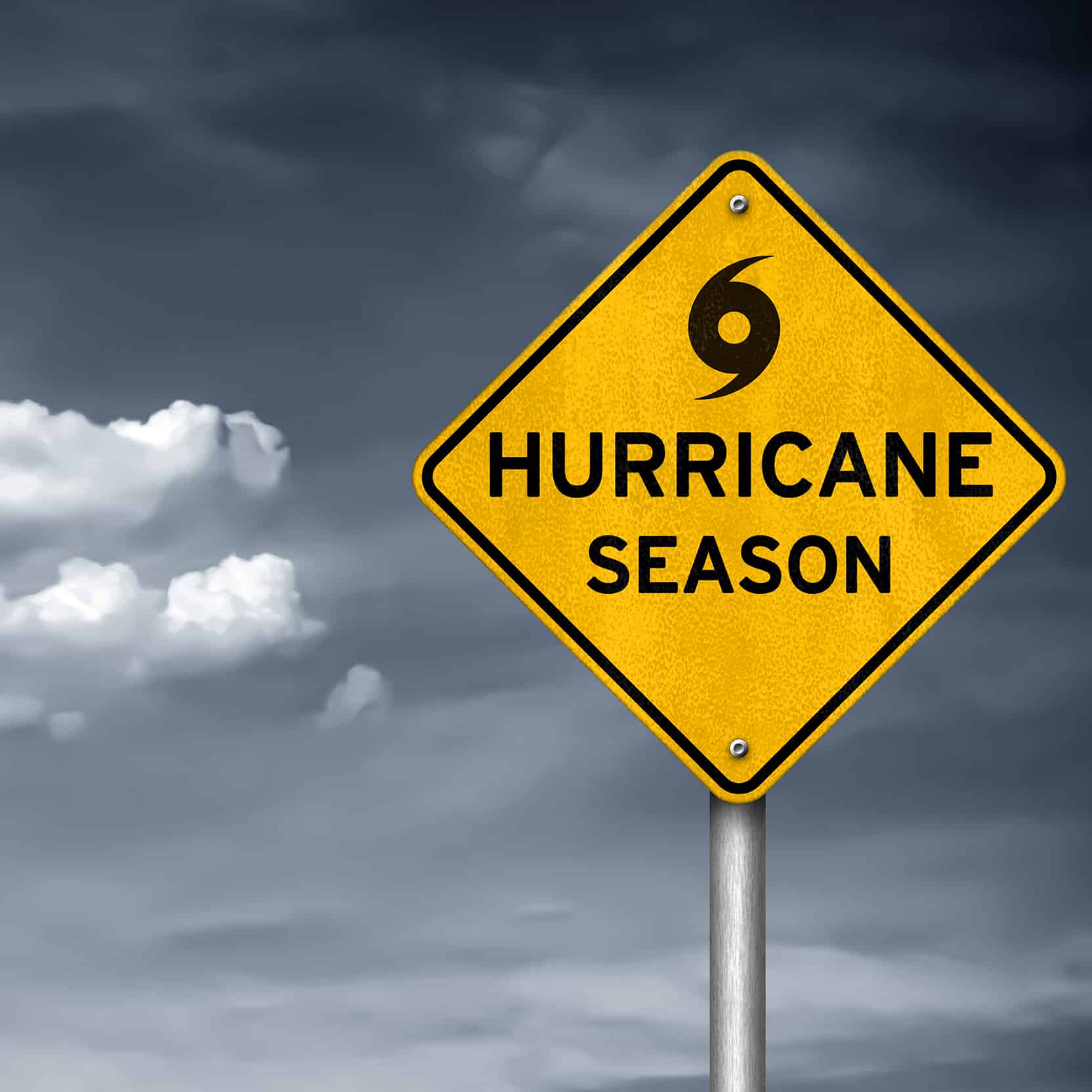 Last Updated on October 6, 2022
The year 2020 was unprecedented in many ways – including Atlantic hurricane activity, with the most storms on record for a single season.
In total, the 2020 season produced 30 named storms (top winds of 39 mph or greater), of which 13 became hurricanes (top winds of 74 mph or greater), including six major hurricanes (top winds of 111 mph or greater).
By early June 2020, there had already been three named storms. You might remember that they even ran out of names and had to use nine letters of the Greek alphabet.
Fortunately, experts say 2021 doesn't look nearly as bad, but it's fair to expect at least 13 named storms, with six or more classified as hurricanes in the Atlantic.
"Predicting hurricanes is a highly scientific process, utilizing analog data, statistical models, atmospheric conditions and ocean temperatures. But when it comes to direction and timing, hurricanes can be very unpredictable," said Robin Price, president of Allen Tate Insurance. "The minute a hurricane is on the radar, it's too late to get insurance."
A classic example of hurricane unpredictability was Hugo, who stormed the Carolinas in 1989. It weakened to a Category 2, picked up strength and hit Charleston as a Category 4 with 140 mph winds and then hit Charlotte six hours later with winds of 54 mph and gusts up to 87 mph.
Insurance companies restrict binding new coverage when a hurricane is sighted – even for inland property where the likelihood of landfall is slim.
So what does restricted binding mean to you as a consumer?
If you are a current homeowner, and your home is hit by a hurricane, you are most likely insured for the typical coverage perils: wind, hail, lightning and fire.
But you only have flood coverage if you have a separate policy that specifically covers flooding, and you can't get that once a hurricane or flood has been forecasted.
If you are trying to close on a home and you need insurance coverage, your closing could be delayed. If there is a storm in your area and you have not already confirmed insurance coverage is in place, you will not be able to obtain coverage until the storm has passed and your carrier is able to bind coverage again.
If you're trying to purchase a new vehicle, you cannot purchase physical damage coverage, also known as comprehensive and collision coverage, when your insurance carrier is unable to bind coverage.
It doesn't take a record-breaking hurricane season to result in a serious storm. Even a weak tropical storm hitting the U.S. can have a major impact.
"Hopefully, you are reading this when no storms have been forecasted. That gives you a chance to contact your insurance carrier ASAP and make sure you have proper coverages in place," said Price.
Also, don't be fooled that hurricanes only happen in the summer. Hurricane Matthew was a Category 5 storm when it hit Florida in late September 2016, and Superstorm Sandy – only a Category 1 storm – devastated New York and New Jersey in late October 2012.
"Hurricanes are active for about half the year, and that's too long to leave the possibility of storm damage and destruction of your home and property to chance," said Price.
Visited 519 times, 1 visit(s) today