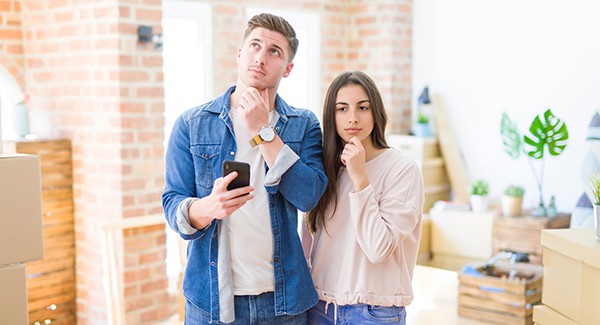 Last Updated on December 13, 2022
This week (as if battling a global pandemic wasn't enough), spring showed itself with a sudden surprise of serious storms across the Southeast.
Spring storms can bring tremendous property damage, with high winds, tornadoes and flooding. Mother Nature often leaves an aftermath of power outages and fallen trees.
One of the most asked questions of Allen Tate Insurance is "When a tree falls, who is responsible?" It depends on where the tree is physically located, the condition of the tree and where the tree lands. But like the storms that topple them, the answer might surprise you.
Situation #1: The tree is on your neighbor's property, in good condition and it falls onto your home/property during bad weather. It will be your responsibility to file a claim with your insurance company since the damage did not occur due to any negligence on your neighbor's part. In this instance, you are responsible for your property, just as you would be if lightning were to strike your home. You should also ask your neighbor to contact their insurance company to see if they are responsible for any of the damage to your property. The best advice is to allow the claims adjusters from both sides to subrogate if necessary.
Situation #2: A tree on your property falls on your home. You are responsible for any repairs to your home and the tree removal. Your insurance policy will pay for damages after you pay the deductible.
Situation #3: The tree on your neighbor's property is "dead or dying." If you see it as a possible risk that this tree may fall in the future, you are responsible for notifying your neighbor (in writing) regarding your tree concern and its potential to fall or damage your property. This will protect you if the tree does, in fact, fall and damage your property. If you have proof that you notified the neighbor of this risk prior to any damage occurring, the neighbor's insurance company could possibly be responsible for any damage and/or tree removal.
Situation #4: The tree is unhealthy, falls and does not hit a structure. There is no coverage in effect. If this happens, the expenses are the responsibility of the homeowner, not the insurance company. Be sure to check your trees regularly and prune away any dead or lifeless branches.
Who's responsible for getting rid of the fallen tree? If the fallen tree has damaged an insured property due to wind, hail or the weight of ice, sleet or snow, the homeowner's policy should provide limited coverage. This coverage will respond if the tree 1) damages a structure covered by the policy or 2) blocks a driveway and prevents a vehicle from leaving or blocks a handicap ramp or fixture.
Spring storms can be unpredictable but you don't need to be caught unprepared. Contact your trusted Allen Tate Insurance advisor and make sure you're covered!
Visited 87 times, 1 visit(s) today