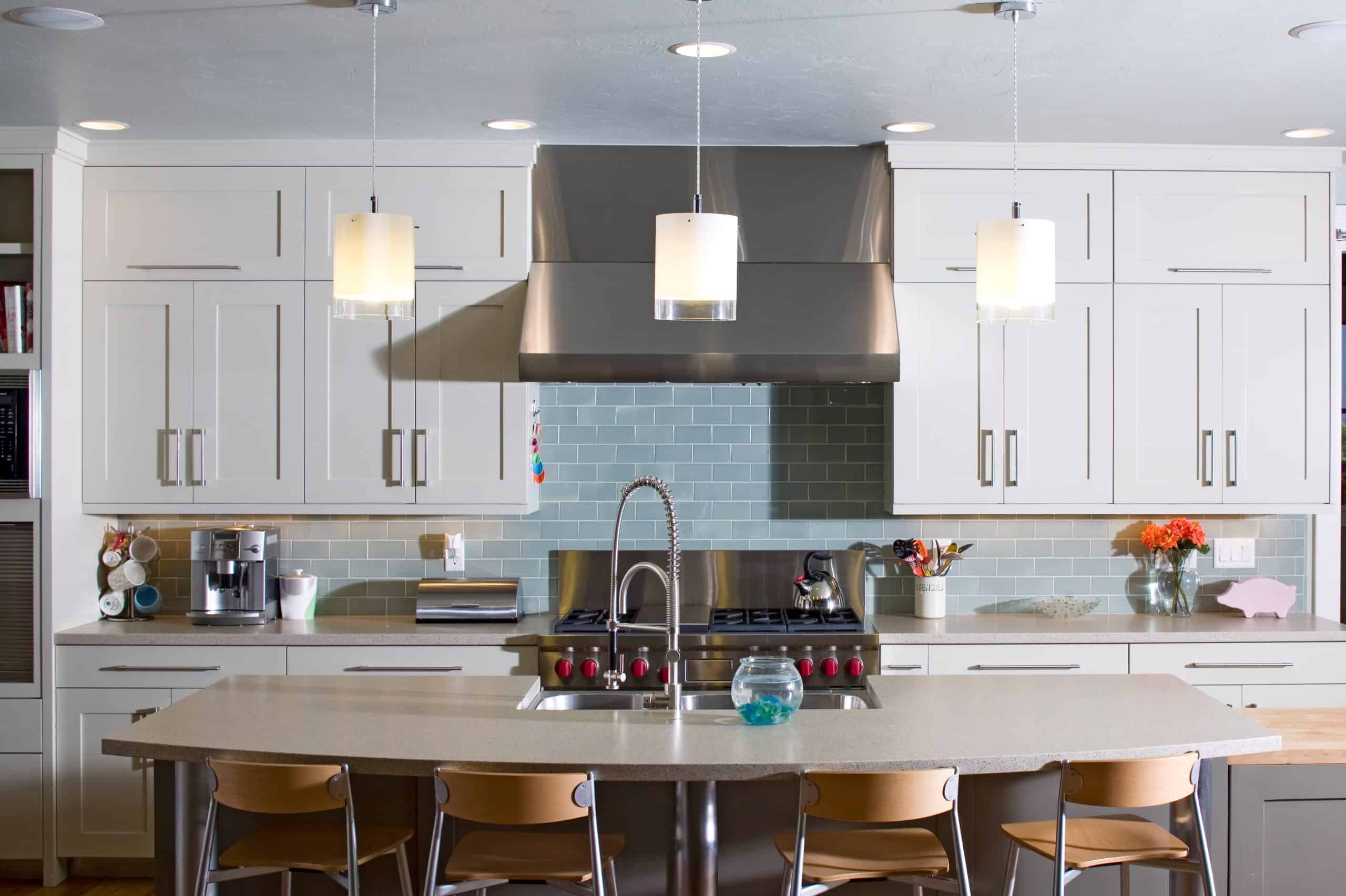 Last Updated on September 6, 2022
The 2022 home design trends are rolling in as we kick off the new year.
Recently, we reviewed what you can expect to see trending in bathroom design, and now we're covering everyone's favorite home renovation topic: Kitchens!
If you're getting ready to renovate your kitchen, then you'll want to pay attention to the latest in kitchen design, as reported from the 2022 Houzz Kitchen Trends Study.
Splurging on countertops
With a whopping 91% of homeowners opting to replace their kitchen counters, it's out with the old and in with the new. Quartz is still the most popular option, but recent data shows its popularity is waining, as consumers opt for quartzite, granite, solid surface and even laminate.
Contrasting colors
White is still the most requested cabinet color, but more and more homeowners are desiring to mix things up and bring in a contrasting color on their island or upper cabinets. Wooden tones are also ticking up, indicating the all-white motif could be on its way out.
Flooring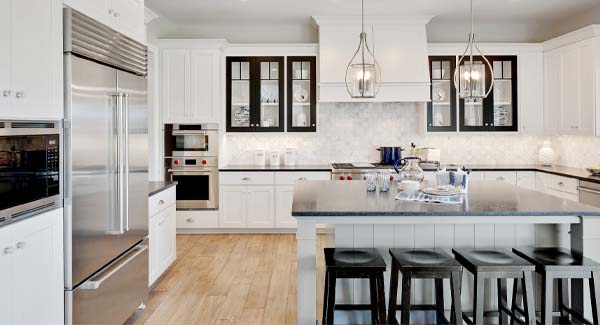 Hardwoods are still king, but vinyl is really giving the old classic a run for its money. Recent data shows twenty-three percent of homeowners selected a vinyl floor for their new kitchen, up from 14% in 2020.
The ever expanding kitchen island
Kitchen islands continue to be at the top of everyone's wishlist, as a staggering 57% of homeowners add or update their kitchen island during a major remodel.
The island size is expanding too, as the vast majority of kitchens remodeled have at least a 7 foot island by the time the project is completed. The most popular color for a contrasting island tone remains everyone's favorite color–blue.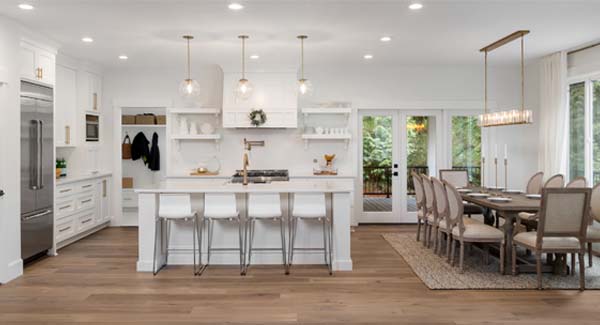 What's new with appliances?
Despite many new appliance options on the market today, the classic decision to go with stainless steel remains king–with 74% of homeowners choosing timeless over trendy.
What do kitchen renovations cost in 2022?
Kitchens are historically one of the most expensive rooms in the home to remodel, and now, homeowners are spending even more to upfit their kitchens. With the average homeowner now spending 14% more, the average kitchen renovation rings in at $40,000, up from $35,000 in 2020.
This figure is much lower than the latest Cost vs. Value report, stating a major kitchen remodel typically costs $75,000. The report also notes a minor kitchen remodel costs, on average, $26,000 and recoups 72% when it comes time to sell.
Keep reading: The latest trends in home improvement ROI
Visited 4,282 times, 1 visit(s) today