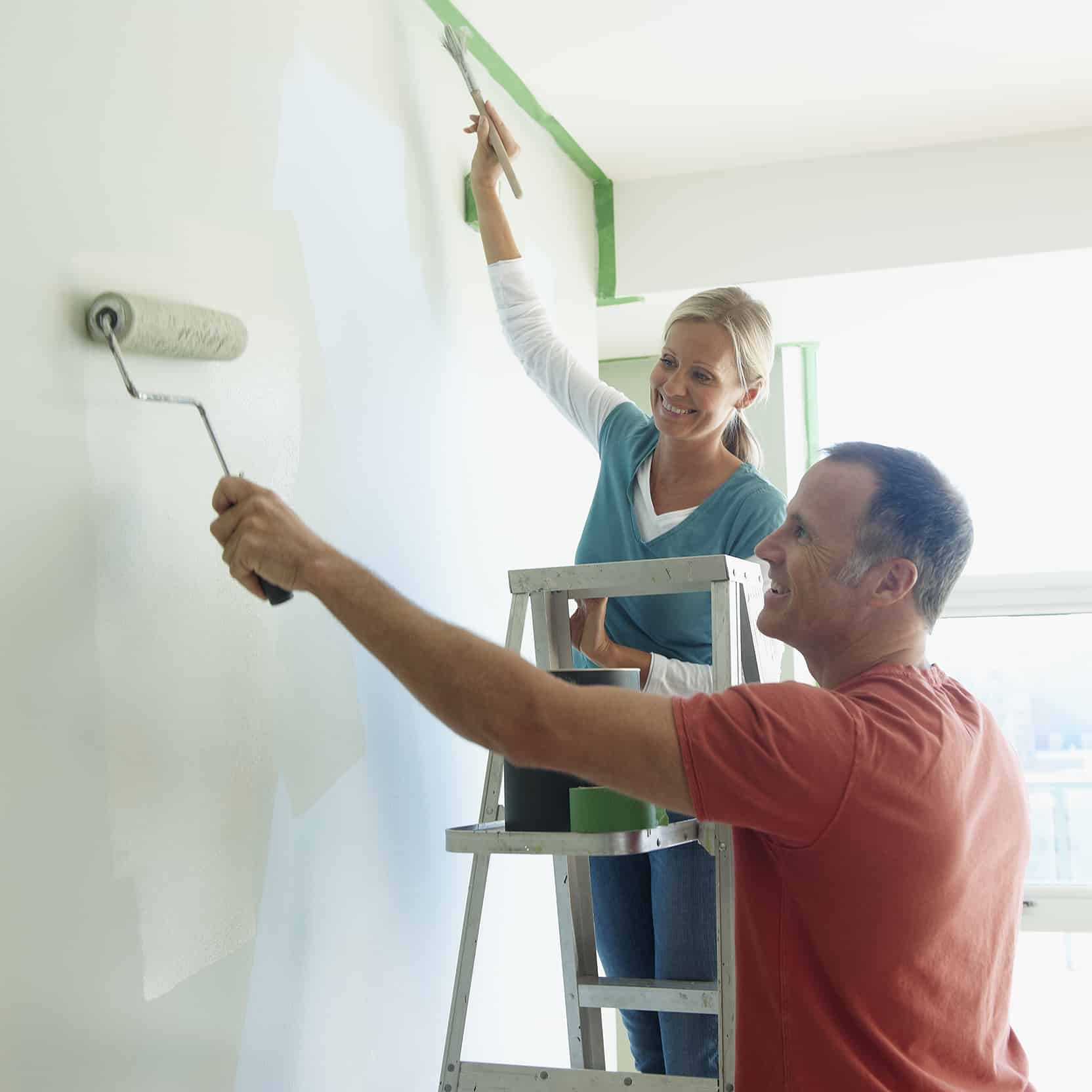 Last Updated on September 29, 2022
March 29 marks the opening day of the 2018 Major League Baseball season. And for the first time in 50 years, all teams will be in action. Boys – big and little (and girls, too) – will dream of the chance to play in the "Big Leagues" – or think longingly of what might have been.
As a young man, Andy Bovender dreamed that dream. And then he lived it.
Talk to professional business recruiters, and they'll tell you that former athletes often make excellent sales people, managers and team leaders. Today, Andy and his business partner, Debbie Hooker, run the 16-member, three-office Bovender Team, one of the top producing real estate teams with Allen Tate Realtors. For the third consecutive year, the Bovender Team has knocked it out of the park, eclipsing $100 million in sales volume.
So now you know who wins the game. But let's start at the first pitch. I promise it's worth the price of a ticket along the third base line.
Andy, by good fortune or divine intervention, was born into a family of athletes. His dad, Robert "Buddy" Bovender played running back for East Carolina University and, later, professional baseball with the Atlanta Braves. His mom, Margaret, had been a cheerleader. And older brother Rob already had a running start when Andy came along. Younger sisters Nickie and Anna followed accordingly.
Around age 4, Andy started playing ball – youth, t-ball, minor league, coach pitch, etc. As nature met nurture, Andy got better. And better. And eventually, really good. At Quail Hollow Junior High (now middle school) in south Charlotte, Andy started to think seriously about playing baseball in college.
The family home – where his parents still live today – was next to South Mecklenburg High School, home to an outstanding baseball team. Even with his talent, Andy only made the junior varsity team his sophomore year – the year South Mecklenburg won the state championship, because of the level of talent on the squad.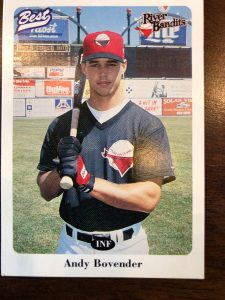 "One of the biggest reasons I continuously improved during junior high and high school was because my teammates had so much talent. We all helped each other get better," Andy said.
Andy's physicality and athleticism – along with good judgment – made him a natural to play shortstop, covering the infield between second and third base.
"Shortstops are kind of the cog of the team, involved in every play, covering the field, calling the plays," Andy said.
After high school, Andy had the opportunity to play for the University of North Carolina – Charlotte 49ers. The first year, he played shortstop and then moved to third base. After his sophomore season, he knew he was on track to have the chance to play professionally.
"When you reach a certain level, you know you'll have a chance if you keep progressing – and don't get hurt," Andy said.
Scouts would come by games to watch the players and talk to their parents. They liked what they saw in Andy, and in his junior year of college, his father was contacted by the Cleveland Indians.
After some discussion with his dad, Andy decided to stay at UNC Charlotte, finish his education and play college ball another year.
The next year, 1995, he got the call again – this time, from the Houston Astros. He was still 12 credits shy of his degree, but it was time to play ball.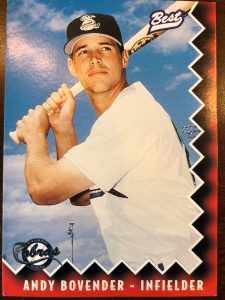 This is how the draft typically works: You get a call during the draft from the team that is planning to take you. Once you get drafted, a local scout comes to your home to discuss where you'll play, your signing bonus and other details.
Within a week, you're sent to your first level. For Andy, that was the Auburn, N.Y. Astros, a Class A minor league team, to play third base. The next year, he played for the Quad City (Iowa) River Bandits, and the year after that, the Kissimmee (Florida) Cobras.
"I had a great time, met some interesting people. I played against David Ortiz, the future Hall of Famer with the Boston Red Sox," Andy said. "But I had battled some injuries and it was time to finish my education and get on with my life."
He had met someone special when he was playing in Florida – his wife Amy. Andy returned to Charlotte to complete his degree in economics and Amy eventually moved to Charlotte and they got married. Amy joined the Allen Tate Charlotte-Southpark office as a real estate assistant, and later, agent.
Andy was interviewing for jobs in the financial sector when he decided to get his real estate license. He met with Amy's manager in Southpark – but was stopped short. As it turned out, the broker didn't like the idea of a husband and wife working in the same office, so she sent Andy to interview with managers at the Providence @485 and Carmel Road offices.
"I remember him telling me that he was going to become the best real estate agent in the company," then Southpark manager Gay Dillashaw said.
Andy found a warm welcome at the Providence office and began his career. Two years later, in 2002, their son Blake was born, so Amy took a break from real estate. Andy was driven. By 2006, Andy ranked among the Top 5 agents in the company and partnered with Debbie Hooker to form The Bovender Team. And the team grew and grew.
The Bovender Team is designed around a sports team concept.
"Everyone knows their part of the team and must embrace their abilities. The individual is secondary to the team. And we support and reward each other for our accomplishments," Andy said.
"Every day, I practice what I learned in baseball: Show up. Work hard. Be consistent," Andy said.
Today, baseball isn't really part of Andy's life. Neither his son Blake, 15, nor daughter Laney, 10, have much of an interest in sports. Rather, the family enjoys travel, camping, hiking, running and occasionally, golf.
Baseball season eventually ends, but the next spring, the memories come back. For Andy Bovender, it was a good run. But helping others get home is even better.
Visited 138 times, 1 visit(s) today