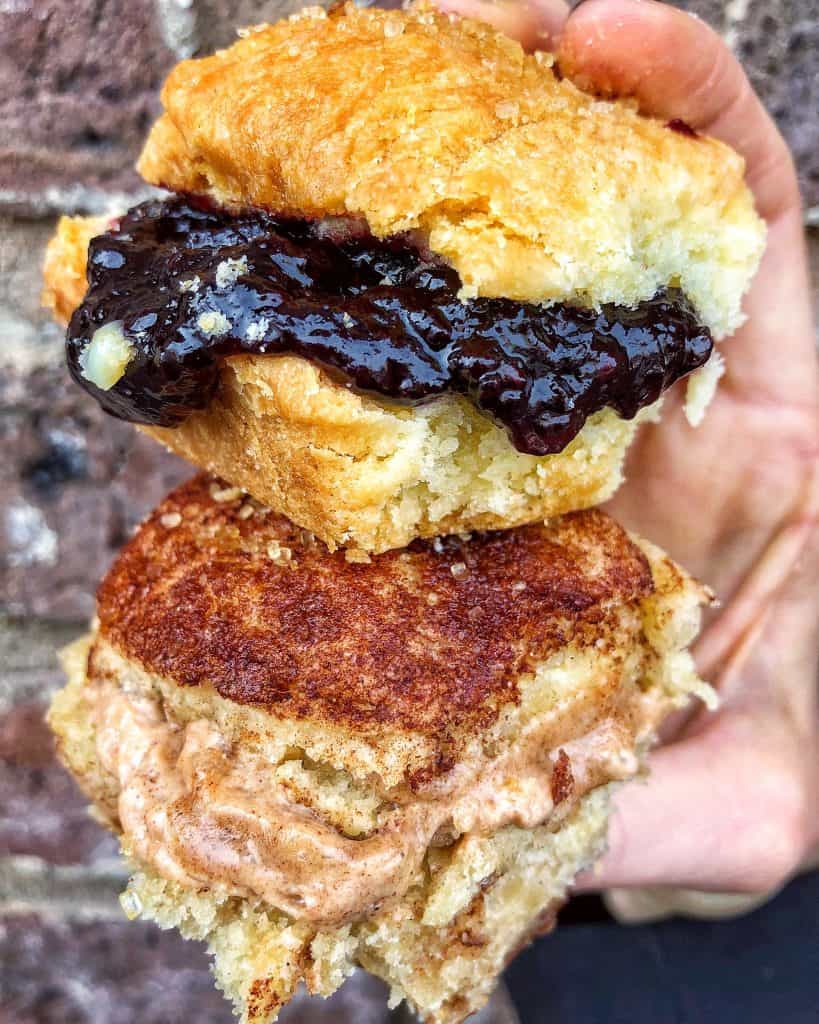 Last Updated on September 29, 2022
Food makes up some of our strongest memories – a childhood treat, a romantic dinner, a special meal associated with a holiday or vacation. In fact, research suggests that the part of the brain that is critical for memory has strong connections to parts that are important for emotion and smell.
For Jamie Eliahu, food memories from her grandma's kitchen in New York are vivid: matzo ball soup, brisket, meatloaf, noodle pudding. And lots and lots of onions.
"My grandma is an amazing cook. She's 92. To this day, she still follows a recipe exactly, even when she's made something hundreds of times," said Jamie, an Allen Tate Realtor® with the Margulies Team in the company's Raleigh-Falls of Neuse office.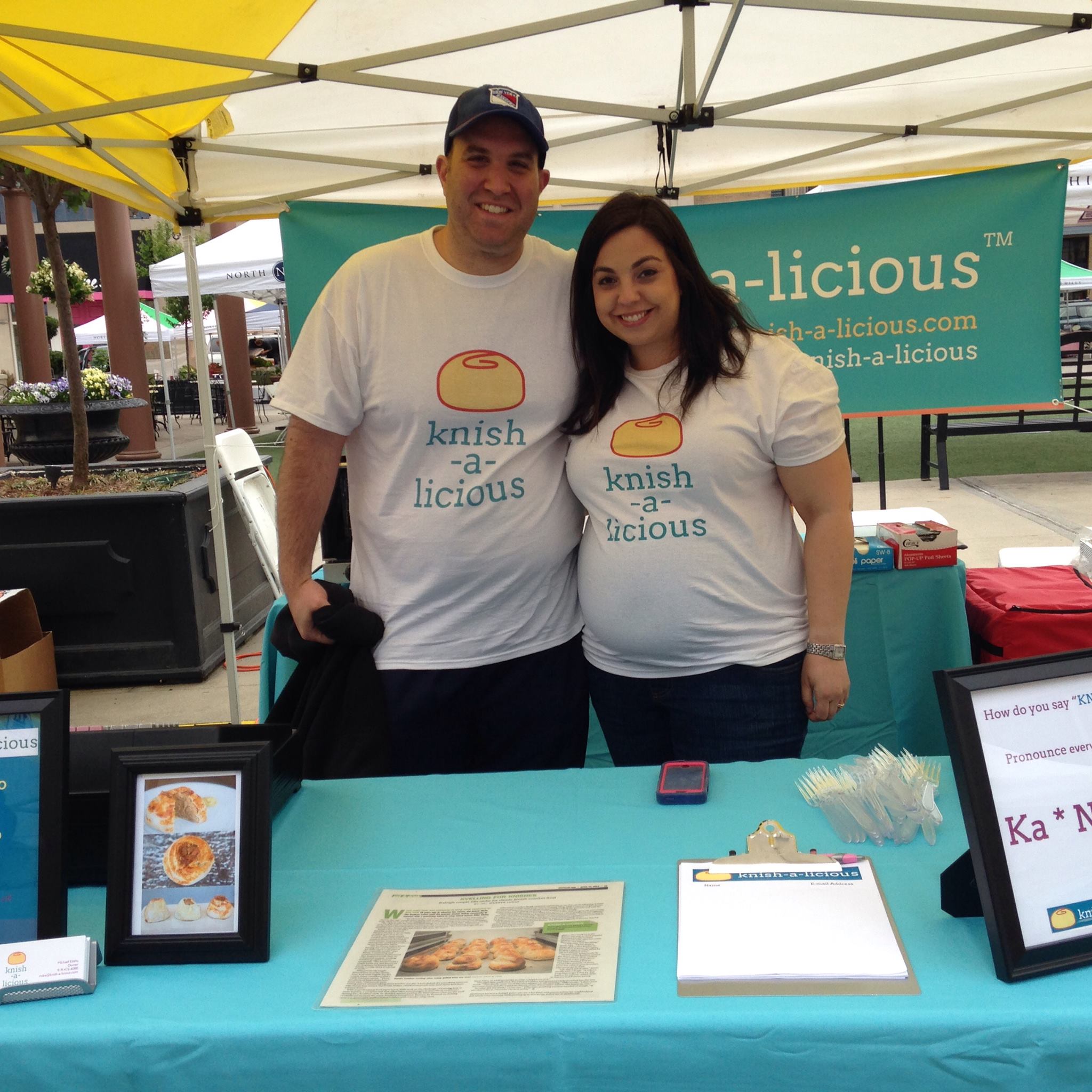 Her husband, Michael, also loved the Eastern European foods of his upbringing and always had a dream to own a real New York-style diner. Even after finding success in a career as a financial analyst, he still wanted to be in the food business.
So, in 2014, Michael began to dabble. He experimented with bagels, but they didn't keep well. And there were good bagels stores in Raleigh. So Jamie and Michael put their heads together to brainstorm other ideas to honor their cultural heritage and bring something new to the local market.
"What about knishes?" she asked.
Her father-in-law liked the idea. An article in the New York Times that day about the rebirth of the Jewish food movement provided further documentation that the idea was on the right track.
Michael began to research dough and fillings. The research was – let's just say – intensive.
"I would be asleep, and he would bring a spoonful of filling for me to try," said Jamie. "But I don't eat the dough itself, because I have a gluten-free diet." He also enlisted the help of friends to sample and provide feedback.
A knish, for those not familiar, is an Eastern European pastry with a thin, flaky exterior wrapped around a savory or sweet filling. Knishes, a popular New York deli and food cart treat, are similar to Indian samosas, Latin American empanadas and Polish pierogies.
In April 2015, it was time to take the dough on the road. Knish-a-licious made its first appearance at the Midtown Farmers Market at North Hills in Raleigh, and it went very well. Today, the Eliahus serve up knishes at festivals, farmers' markets and via private catering.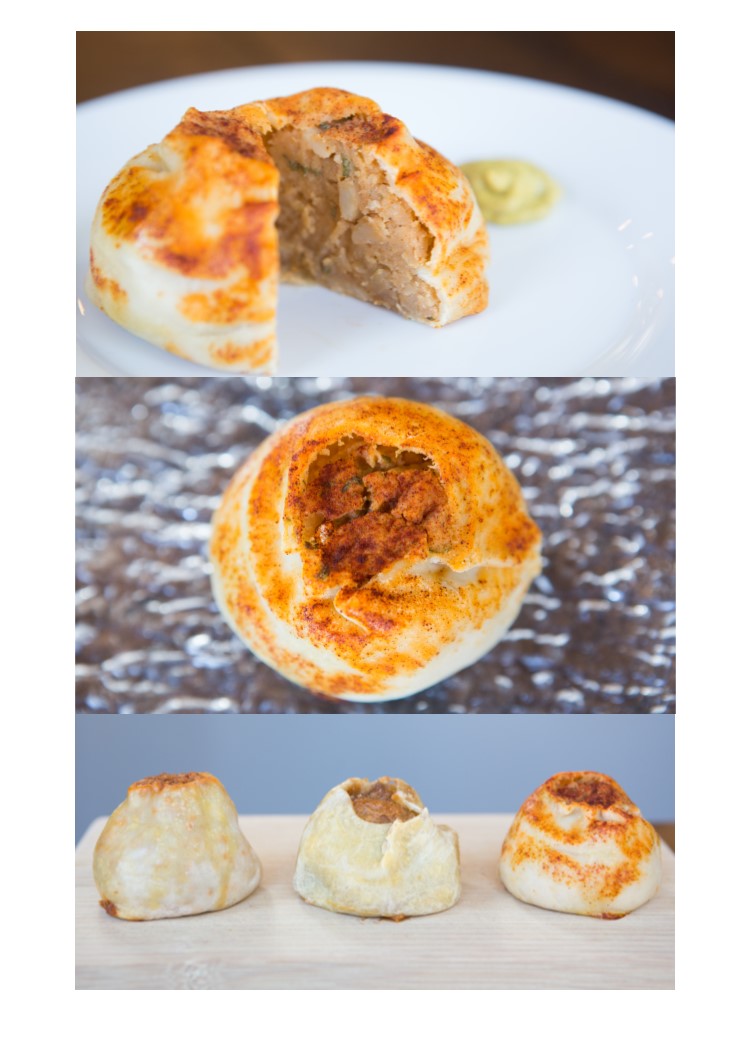 Knish-a-licious currently offers four fillings: classic potato (potato and caramelized onion), sweet potato (reminiscent of sweet potato pie), kasha (toasted buckwheat and caramelized onion) and the newest variety, mushroom and potato.
The Eliahus juggle their side hustle with full-time jobs and two active boys, Landon, 5, and Nolan, almost 2. Jamie's parents and sister help with events or keep the boys.
"When the boys were younger, I'd bring the stroller to events. Now it's much more difficult to keep them occupied." said Jamie.
Landon, however, has discovered his calling as assistant marketing director. He often talks to customers and recommends his favorite, sweet potato. Jamie says he once approached a woman on an airplane and asked "Do you know what a knish is?"
He comes by it honestly; as a child, Jamie also "helped" customers in her parents' furniture store. But she's more reserved as an adult.
"I'm reaching outside my comfort zone and talking to people, educating them and promoting the business," said Jamie, a former television producer and media marketing specialist.
The business attracts transplants from the North who have longed for an authentic knish, as well as those who have never tried one but are lured by the sweet and savory aromas.
Knish production is a division of labor: Michael does the cooking on Monday and Tuesday nights, and Jamie handles the marketing and works at events.
At the farmers' markets, knishes are sold both hot from the oven and frozen, to bake later at home.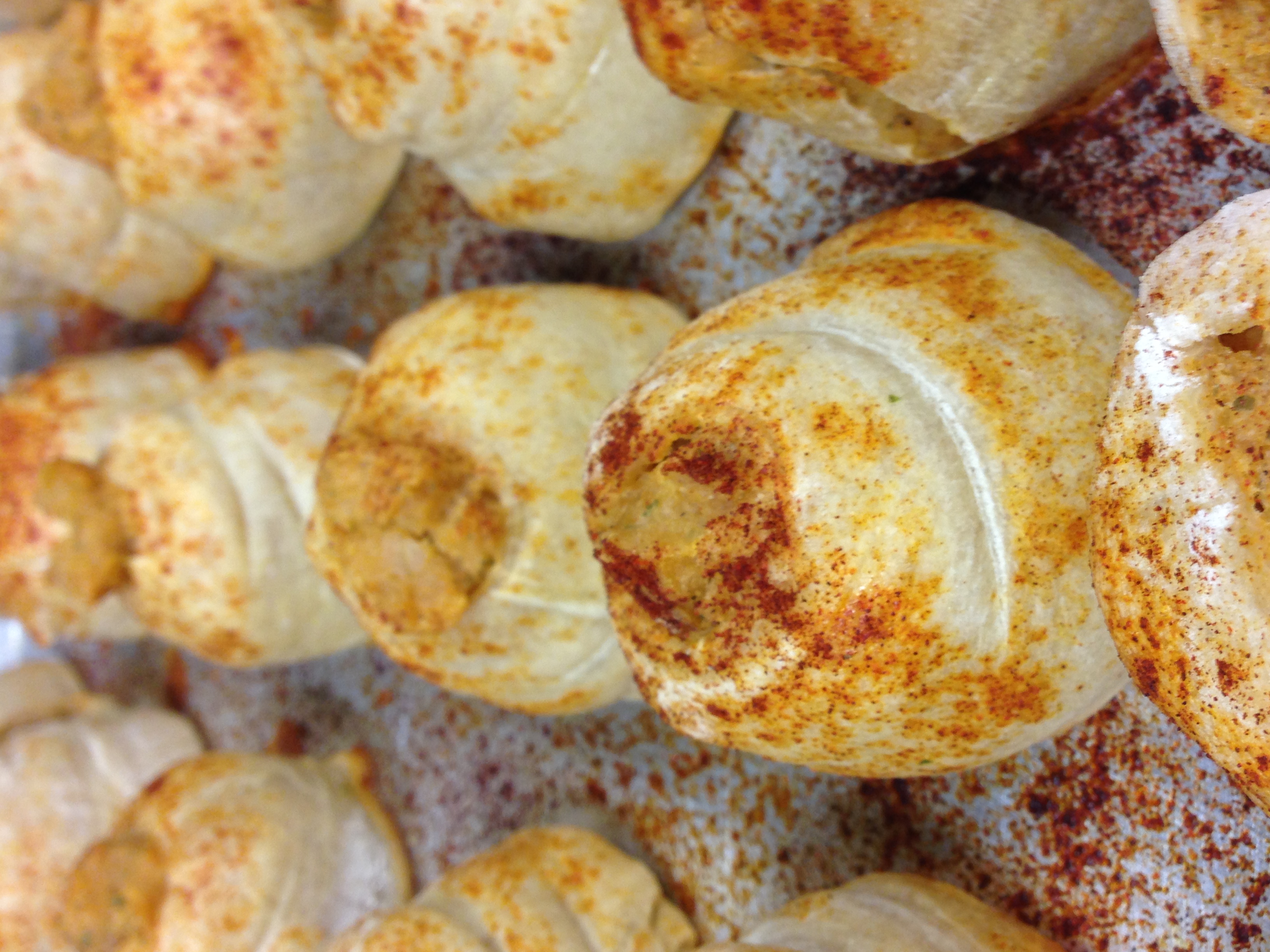 Knish-a-licious offers online ordering, as well as local pick-up and delivery. At this point, the business is not able to ship, but this is a goal, along with having a food truck or cart.
"I'm always cross-promoting my businesses. Out-of-towners love to hear that knishes are available here. While I've yet to sell a home to a knish customer, I've made some good connections. And I've brought a tasty little bit of home to some of my real estate clients," said Jamie.
Craving a knish? Ready to try something new? Knish-a-licious publishes an event calendar on its website so you'll know where to find the treats. Start planning that trip to Raleigh if you're not local!
Visited 32 times, 1 visit(s) today