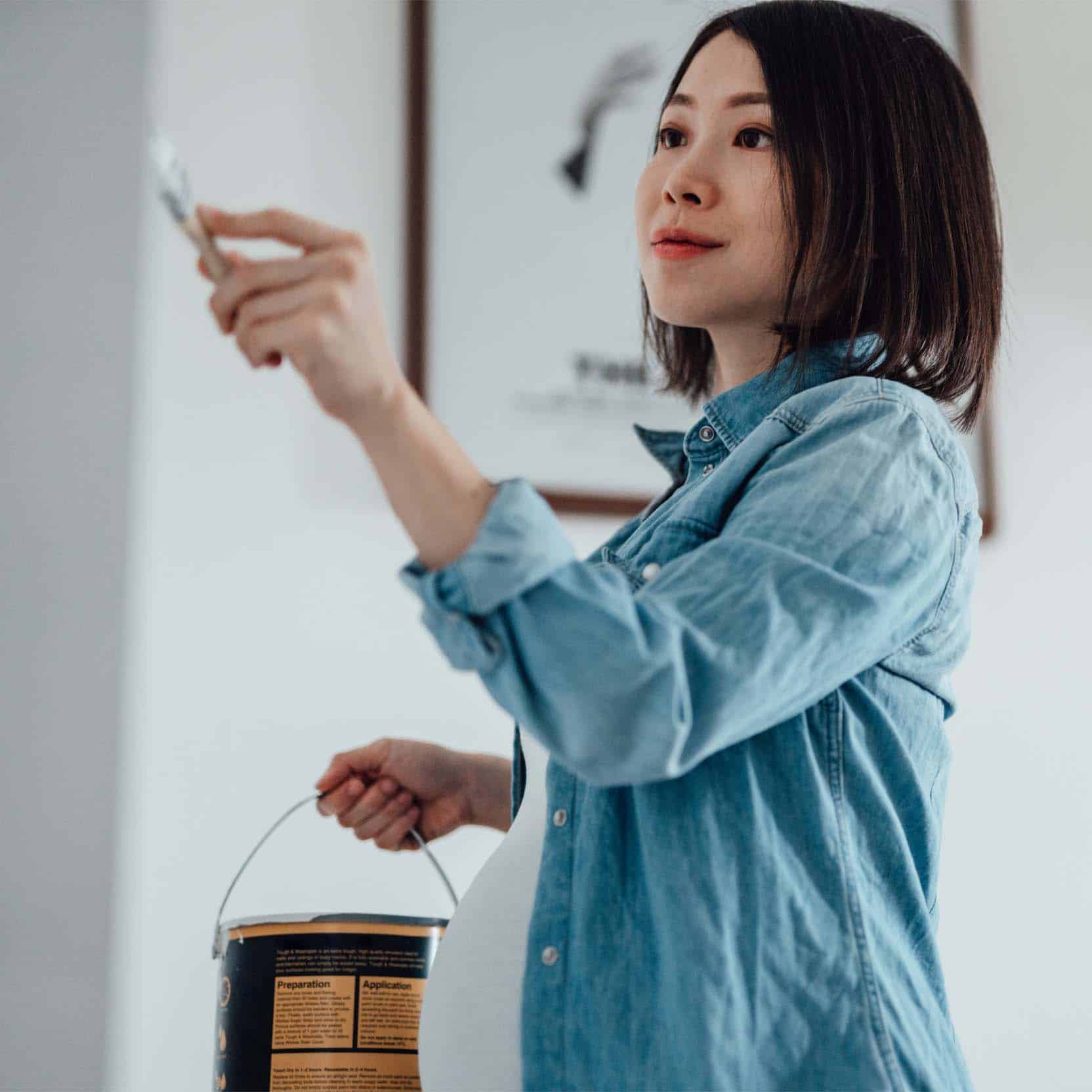 Last Updated on September 29, 2022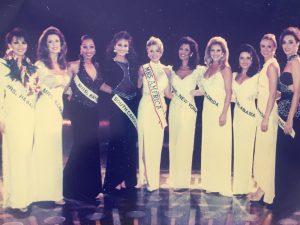 It was a simple postcard that helped a shy, small-town girl from Castalia, Ohio become a national beauty queen.
"I was an only child, shy, awkward and studious. I always had my nose in a book," said Cynthia Pensiero-DeFazio, an Allen Tate Realtor® with the Union County-New Town Road office.
One day, the mail included a postcard for the Barbizon Modeling School. Cynthia's mother thought this would be a good opportunity, and enrolled her daughter.
After completing the classes, Cynthia did some runway modeling and at 15, entered the Miss Teen Ohio pageant.
"It was a great experience. I met Halle Berry," said Cynthia. "Then I chose to focus on school."
Fast-forward a few years to 1995. Cynthia's friend saw an ad in the newspaper for the Mrs. Ohio pageant, and it perked the interest of the newly married Cynthia.
"I only had two weeks to prepare for the pageant. I had to submit an application, provide a bio and photos and have a preliminary interview. I ended up making the Top 5 and thought maybe I should try again," said Cynthia.
The next year, Cynthia entered the contest again, and was crowned Mrs. Ohio America. And she was on her way to the Mrs. America pageant in Las Vegas.
The Mrs. America pageant was established in 1977 as a beauty competition to honor married women in the United States, ages 21 to 50+. Contestants include working women, as well as stay-at-home mothers.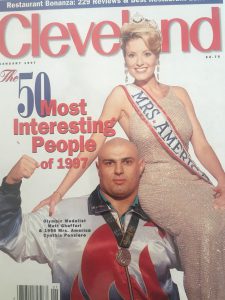 The pageant is structured like Miss USA. Competition categories include swimwear, evening gown, beauty of face and figure, and personal interview. Unlike Miss America, there is no talent competition.
Sponsors helped send Cynthia to the national competition, and Ohio, who had never had a national winner, was optimistic about their representative. (She remains Ohio's only Mrs. America winner.)
"I knew that it was important to remain true to myself during the process. The other contestants were very supportive. I met some great ladies that I am still friends with today," said Cynthia.
On September 21, 1996, Cynthia was crowned Mrs. America, on the 20th anniversary of the pageant.
The actual crowning was a bit of a blur, as Cynthia said she was "too nervous" to remember much. But the always gracious Cynthia accepted her title and the new responsibilities that came with it.
For the next year, Cynthia spent days on planes, nights in hotels and countless hours meeting with – and being – a celebrity. She posed with Olympic gold medalists Kerri Strug and Nadia Comaneci, actors Billy Dee Williams and Greg Evigan, actress Loni Anderson, and hockey great Wayne Gretsky. She graced the cover of Cleveland magazine, represented Le Vian jewelry at trade shows and special events and cooked spring rolls as a celebrity guest on Dinner and a Movie. The famous Mr. Blackwell even told Cynthia she should do commercials.
But what she enjoyed most was meeting the children, who lined up with their mothers to get Cynthia's autograph.
"They were so sweet, and I loved that I could inspire their dreams," said Cynthia.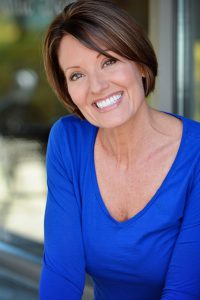 Despite the glitz and glamour of her Cinderella year, Cynthia longed to complete her reign and become a mother. Two years later, that dream came true when her daughter Arianna – now a college freshman – was born.
"During my year as Mrs. America, I learned that grace, humility and communication were most important. That translates perfectly to my real estate career today. I know when to speak, when to listen and how to neutralize a situation. I love building relationships. My clients are like family to me."
Today, Cynthia enjoys judging state pageants in the Carolinas and Virginia, and strives to make contestants feel comfortable.
On August 26 at 4 p.m. PST, Cynthia will be live-streaming the 41st annual pageant at www.mrsamerica.com. The award-winning agent will remember her experience from 21 years ago and remind herself what she hopes to always inspire in others.
"Never stop following your dreams. If I can do it, anyone can."
Visited 1,070 times, 1 visit(s) today