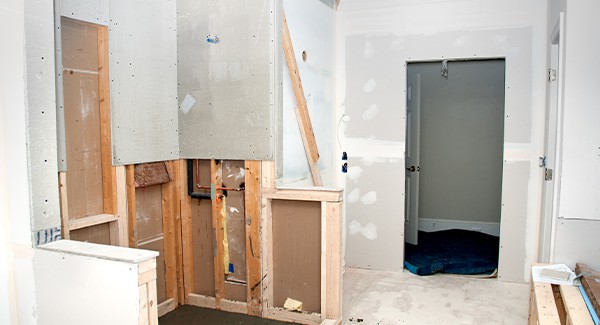 Last Updated on September 8, 2022
Thank you, Chip and Joanna for giving us all kitchen envy. Perhaps the only good news out of the recent announcement of your show coming to a close is that our bank accounts will now finally get some much needed rest.
But despite the dynamic duo's departure from our television screens, I have a feeling that America's obsession with updated, open-concept kitchens won't come to an end anytime soon. And that's okay, because I've rounded up six tips to help you get the kitchen of your dreams, without breaking the bank.
Cabinets
Want to make your heart skip a beat? All you need to do is invite a contractor to give you a quote on brand new cabinets. Cabinets are easily the biggest-ticket item on any kitchen remodel, so if you're trying to spare some cash, why not think outside the box?
If your cabinets aren't quite on life support, consider replacing old pulls and knobs with updated hardware. You'll pay between $2 and $20 per knob or pull, but that's a far cry from the amount of greenbacks you'd be coughing up to replace all the cabinets.
Can't live with the original oak cabinets? Pull out the paint. Don't hire someone if you're trying to save, but do budget for a lot of patience. Painting cabinets is no walk in the park. Grab some sandpaper, cleaner, paint color of your choice, and time and get to work.
Wall color
When it comes to making big updates with little cash, let a can of paint be your hard-working hero. Neutral colors are in. And because neutral colors are classic, choosing them won't ever date your home. Having trouble embracing the grey tones everyone's going ga-ga over? Try greige. You'll thank me later.
Open shelving
You've seen the two responsible for the farmhouse frenzie do this a time or twenty, so why not consider some open shelving for your kitchen? Get rustic and find some reclaimed barnwood to use for your shelving or if you're into the easy route, (and who isn't?!) simply take off a cabinet door to expose shelves. Consider painting the wall behind the shelves or adding some in-cabinet accent lighting to elevate the look. Oh and p.s., these aren't the shelves you'll want to display your children's abc plates on— pull out the fancy stuff for this.
Faucet
If you and your faucet are the same age, it's probably time for an upgrade. Head on over to your favorite home improvement spot and pick out a faucet to quickly and inexpensively update the look of your sink.
Backsplash
Add texture and bring your space up-to-date with a backsplash. Get ambitious and breakout the wet saw for a (relatively) easy DIY project, or forgo the frustration and consider using peel and stick tile. I've even heard of people painting their backsplash, so if you've got a pattern, just not a color you're happy with, consider adding a fresh coat of paint.
Add a rug
I like this tip because it doesn't involve any elbow grease. Hate your ugly floors but lack the funds to start from scratch? Cover them up with a colorful rug. Look for a rug that will cover most of your square feet and you won't be forced to stare at unsightly floors any longer.
Visited 48 times, 1 visit(s) today