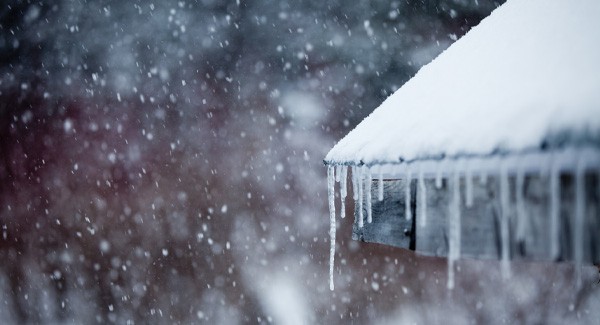 Last Updated on January 5, 2023
During the winter months when the temperatures dip below freezing it can feel like you're playing a never-ending game of catch up to try and keep your home warm. So rather than watch the Benjamins fly out the doors, windows, nooks and crannies of your home, follow the advice below.
Change filters frequently
If it feels like your thermostat never shuts off, dirty air filters could be the culprit. Make a mental note or set a reminder on your phone to change your air filters once a month. Tired of climbing up and down the ladder to change filters on a monthly basis? Consider switching to a more permanent solution with an Electostatic or a HEPA filter.
Eliminate drafts
Locating and sealing energy-draining drafts in your home can save you between 10 and 20 percent on your energy bill, according to the Environmental Protection Agency. And while most people assume windows and doors are the biggest draft offenders, experts warn that other elements like recessed lights, wiring holes, electrical boxes, plumbing vents and support elements in your basement and attic can be equally concerning.
Pick a windy day and carefully inspect your home from top to bottom for air leaks. Or, if you're not feeling up to the task, call a professional to perform a home energy audit. Once you've identified the leaks, get to work using caulk or spray foam (depending on how large the leak is) for frames and weather stripping for doors and operable windows.
Reverse fan blades
One of the easiest and quickest things you can do to keep your home warm this winter is to simply reverse your fan blades. In the warmer months typically fan blades would be rotating counterclockwise pushing cooler air down; switching fan blades in the opposite direction during the winter warms rooms. This trick can easily reduce your heating bill as much as 10 percent.
Use a programmable thermostat
Lower your energy bill by installing a programmable thermostat. Most thermostats take minutes to install and there are even some devices on the market that you can control from your smart phone.
According to energy.gov, in order to maximize savings while you snooze, set your thermostat 7-10 degrees back from its normal setting. Program your thermostat to warm up to 68 degrees about 30 minutes before you rise to take the chill out of the air.
Similarly, when you're not home, experts recommend programming the temperature to a crisp 56 degrees. By following these guidelines, you can expect to save between 5 and 15 percent on energy costs on a yearly basis.
Install window treatments
Besides dressing up your living space, window treatments can also come in handy when it comes to keeping cool air out and warm air in during a cold snap. Use the bright yellow sphere in the sky as a free heater by keeping the blinds and curtains open during the day. Get the most out of your free heat source by closing blinds at night.
If you still notice a breeze coming from your windows, add an extra layer of fabric to the back of your curtains. Choose a darker color that will work to absorb the sun's heat during the day. And don't worry about the tacky factor—your shades will be open during the day, so the extra layer of fabric will blend in perfectly with the darkness while you sleep.
Visited 2,458 times, 1 visit(s) today