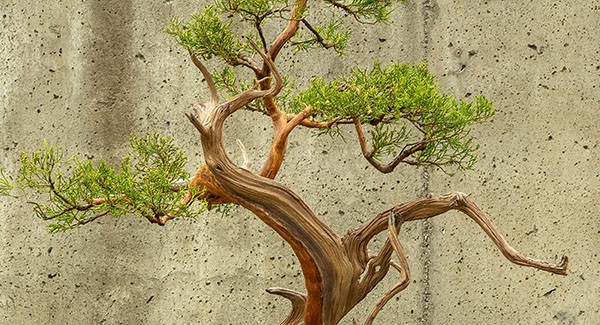 Last Updated on May 2, 2023
Spring's awakening is in the air across the Blue Ridge Mountains. After a considerable period of cooling over the last three quarters, local and national real estate markets are turning a new leaf, as well. We're now entering a season of renewal and fresh opportunity!
For a closer look at what's happening in Western North Carolina, Allen Tate/Beverly-Hanks President Neal Hanks has delivered our Q1 2023 Market Report. When breaking down the markets, we examine four metrics: sales pace, supply of homes for sale, home values, and the cost of financing.
---
Contact your Allen Tate/Beverly-Hanks real estate expert to learn more about the up-to-date dynamics of your neighborhood.
---
WNC Regional Sales Pace & Supply of Homes for Sale
2022's late summer rapid rise in interest rates, alongside continued inflation concerns, diminished short-term demand for real estate. The limited supply of inventory, a persistent factor in our region, made it difficult for buyers to find and purchase properties to meet their needs. This created a significant decline in closed sales, as demonstrated in the data for the first quarter of the year.
Regionally, home sales were down by 27% compared to the first quarter of last year.
But there is positive news on the national housing supply front. Following five consecutive months of declines, single-family construction starts in February rose nearly 10%, according to the U.S. Census Bureau and HUD (U.S. State Department of Housing and Urban Development). It was also reported that applications for building permits increased by 13.8% month-over-month, indicating a turning point in opportunity for consumers. While the inventory gap will not be filled by new construction alone, these are indeed positive signs.
WNC Sales Prices & Home Values
While demand was lower than what Western North Carolina experienced during the outlier pandemic years of 2020–2022, it did continue to outpace supply and contribute to home price appreciation. The median sales price in the region climbed from $370,000 to $399,000.
In Buncombe, our most populous and in-demand county, the median sales price reached $434,190 in Q1. That was the highest median sales price for any county in our region. Rutherford County continues to be the most affordable in the region at $244,500.
According to the Federal Finance Housing Agency*, home values in the Asheville MSA appreciated 17.2% over 2022.
*The Home Price Index provided by the Federal Housing Finance Agency is one of the most accurate in the industry for home values. However, it lags our local MLS data by one quarter.
Cost of Financing in WNC
The first quarter of 2023 was marked by aggressive Federal Reserve Board monetary policy tightening and uncertainties in the banking sector. As a result, consumers and businesses pulled back on spending. Likewise, investors became wary of future inflation and began reducing their outlooks and monitoring for any indication that the banking sector's problems are spreading to other institutions.
On a positive note, a look at the current market influences shows very positive trend lines as we enter spring. Buyers are coming back, and with good reason. In March, mortgage rates ended the month over 30 basis points lower than where they started, opening the door for buyers to revisit their real estate plans.
Although mortgage rates are still fluctuating, it is anticipated that they may drop to as low as 5% by year end. Fannie Mae predicts that existing home sales will remain at relatively low levels for the rest of the year due to the real estate industry's persistent inventory shortages, a longtime issue here in Western North Carolina.
At Howard Hanna Mortgage, we recognize that the current marketplace demands a higher level of personalized customer service paired with innovative programs and local expertise. No matter where you are on your homeownership journey in 2023, we are here to help.
What's Next for WNC Real Estate?
Challenges to our economy and the real estate market persist. However, we remain optimistic about the trends across the market and the underlying fundamentals behind them. Allen Tate/Beverly-Hanks sales activity in March was healthy and on par with normal years.
A foundational point of local market stability is our exceptional quality of life here in the Blue Ridge. It is a boon to those who live here, as well as those who visit, and keeps the market resonating on the national radar. Both U.S. News & World Report and Southern Living magazine placed Asheville at the top of recent cultural and retirement destination rankings.
From our 45+ years of homegrown experience, all signs point to continued opportunity here in our North Carolina mountain home.
If you're considering a move or an investment, it would be our honor to guide you along the way.
All real estate is local. In order to make confident real estate decisions, it's important to have timely and neighborhood-specific information. Request the latest Real Estate Market Report from your Allen Tate/Beverly-Hanks real estate agent.
Visited 187 times, 1 visit(s) today