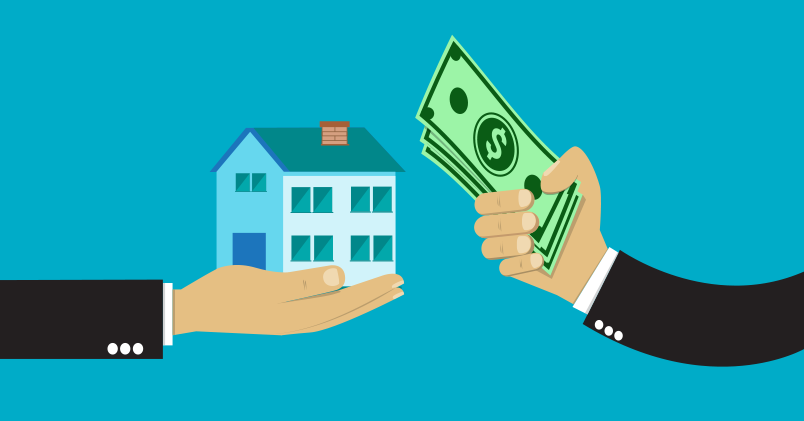 When you're buying a home there's tons of new terms and processes you'll be learning as you go, so it's likely that upon hearing your Realtor utter the words "closing costs" for the first time, they went in one ear and out the other. And if that's the case, don't feel bad; suffice it to say, you're not alone— a survey released last week found that over half of all first-time home buyers were surprised by the closing costs required to close on their soon-to-be home. Keep reading and you won't be able to claim ignorance the next time these words find their way into a conversation.
Closing costs: Explained
I won't waste any time beating around the bush here— closing costs range anywhere from 2-5% of your home's total purchase price. For a home priced at $250,000, you could be on the line for $5,000 to $12,500, come closing time. Ouuuch. Double ouch if you had no idea closing costs existed.
Here are some examples of the most common items that make up your closing costs:
Title fees – Title fees cover a title search fee and title insurance fee, to guarantee that the property has a clear title with no liens or issues and that the title can be transferred from the seller to the buyer. Title fees also include recording the deed at the courthouse and notary fees.
Attorney fees – Attorney fees include the attorney's time and expertise to review closing documents and oversee the closing process.
Pre-paids and escrow – This includes pro-rated property taxes and homeowner insurance premiums to insure there are no gaps in coverage. This may also include pro-rated mortgage interest to cover the gap between when you close and when you make your first mortgage payment, as well as an initial deposit of funds (escrow) for any tax or insurance bills that will need to be paid by your lender soon after closing.
Mortgage insurance – Certain loan programs (usually those that allow a down payment of less than 20 percent) require private mortgage insurance (PMI). This provides protection for the lender in the event you would foreclose on the property.
Lender fees – These are fees paid to your lender and include loan origination fees, application fee, processing fee, credit report fee and any discount points you want to pay to get a lower interest rate.
Property-related fees – Appraisal and inspection fees are included in this category, and are generally paid directly outside of closing. You may also need a survey to confirm property lines, and specialized inspections (termite or structural) depending on property and loan type.
Other – In some cases, closing costs may include a transfer tax (foreclosure, short sale or new construction purchase), additional appraisals (home to be used as a rental property), final inspection (new construction) and specialized underwriting review (condominium purchase).
Whew! No wonder closing costs are a chunk of change—everybody and anybody involved in the purchase of your new home gets paid when you close. To be on the safe side, go ahead and budget about 5% of the purchase price of your home towards closing costs. You'll receive a more concrete figure of just how much you'll need to write a check for in the form of a loan estimate document.  Then, about three days before you actually close, you'll receive a closing disclosure statement which gives you the exact amount of closing costs. Compare this document with your loan estimate and contact your Realtor immediately if you have any questions or notice discrepancies.
Can I avoid closing costs?
As a first-time buyer, you're on the hook for a lot of cash— the down payment, moving expenses, new furniture, and now, closing costs. So it's no surprise that you may be wondering if you can wiggle your way out of them. Here's your answer: Yes and no.
Yes, you may be able to get out of closing costs in a buyer's market. Often times sellers are highly motivated to get you in their home in a high inventory, low demand market, so they'll gladly pay your closing costs. It's a whole different ballgame in a seller's market though— so be prepared to pay your closing costs if you buy while demand is high and inventory is low.
You can also lump your closing costs into your loan or consider a loan with a higher interest rate that allows for your lender to issue you a credit to cover your closing fees. Talk with your lender to uncover your full list of options.