Last Updated on June 7, 2023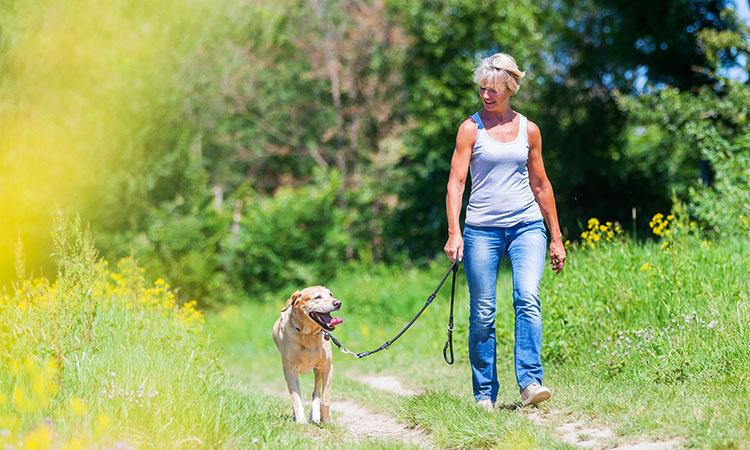 Great mountain towns deserve to be thoroughly explored, one (furry) foot in front of the other. And by knowing the right places beforehand, it's easy to bring your dog along. Burnsville is one local town that's full of paw-some spots that both you and your best friend will not soon fur-get.

No need to hound us for more information. Here is your complete list of dog-friendly places in Burnsville, NC.

Dog-friendly restaurants, cafes, and breweries in Burnsville, NC
Treat your pet to a day on the town! There are plenty of pet-friendly restaurants, cafes, and breweries in Burnsville, NC that offer outdoor seating for you and a wonderful atmosphere for your top dog.
Appalachian Java
In addition to the finest organic, fresh-brewed coffee, Appalachian Java serves amazing beverages; specialty breakfast, lunch, and dinner; and fresh-baked pastries. Enjoy the beautiful WNC weather and scenery with your dog at their sidewalk dining tables. Find Appalachian Java across from Burnsville Town Hall.

8 W Main Street, Burnsville | (828) 682-0120 | appalachianjavaburnsville.com
Bubba's Good Eats
Welcome to the home of the world's greatest recipe: good food, family, and friends! Bubba's serves pub grub that's perfect for game day, including touch down steaks and BBQ. Enjoy lunch combos from 11:00AM–2:00PM daily. Their porch seating is dog friendly.

394 E Main Street, Burnsville | (828) 678-3388 | bubbasgoodeats.com
Garden Deli & Snap Dragon
Established in 1987, Garden Deli Restaurant is open year round with a variety of sandwiches, soups, and salads made from only the freshest, highest quality ingredients. Looking for something new and different? Snap Dragon Bar & Kitchen is a great place to meet friends for drinks and food after work or a late night out. Both spots offer the best indoor or outdoor seating.

107 Town Square, Burnsville | (828) 682-3946 | garden-deli.com
Homeplace Beer Company
One of our favorite spots for an outdoor beverage is Homeplace Beer Co. This brewery serves sessionable farm-to-pint beers using lots of local ingredients from Yancey County and nearby. The green space has plenty of outdoor seating, a dog-friendly area, and a large fire pit with a chimney preserved from the Historic Hensley House that used to be on the property. 

321 W Main Street, Burnsville | (828) 536-9068 | homeplacebeer.com
Best Burnsville-area parks and hiking for dogs
Speak softly and carry a big stick … for your dog! There are myriad dog-friendly places to get outdoors with your pet in Burnsville, NC. Here are a few of our favorites.
Cane River Park
Located west of the town's center, Cane River Park is a great place to walk your dog and meet new people. Locals visit to run the track, ride their bikes, or play on the baseball complex. The river is stocked with fish, making it a great location to study or relax with a fishing pole.

258 Whittington Road, Burnsville | yanceycountync.gov
Carolina Hemlocks Recreation Area
The beautiful South Toe River runs alongside this campground, making it a great place to swim, trout fish, and tube. There are also many trails that run nearby, including the Colbert Ridge Trailhead. According to locals, the first mile is easy, then the trail quickly ascends the ridgelines and gets tough. $5/day to park at the campgrounds or $25 for an annual pass.

6000 Highway 80 S, Burnsville | (828) 675-5509 | cfaia.org
Cold Mountain via the Art Loeb Trail
This difficult, 10.6-mile hike in Pisgah National Forest will take about seven hours to complete with Fido. Although this trail is one of the easiest for exploring the 6,030-foot summit of Cold Mountain, it is only for experienced people and dogs in fit condition. Dogs must be leashed between April 1–August 15 and under voice control; leashing dogs is strongly recommended in wilderness areas year round.

Rickman Ridge, Burnsville | alltrails.com
Crabtree Falls Loop Trail
Crabtree Falls Loop Trail is a moderately difficult, 2.5-mile hike on the Blue Ridge Parkway. It will take about 1.5–2 hours to complete with your dog. This lovely trail is most popular for its 60-foot rock cliff waterfall. Enjoy this trail spring through fall since the road to the campground is closed October–May. Dogs must be on a leash no longer than six feet. Restrooms available.

29 Crabtree Falls Loop, Burnsville | nps.gov
Mount Mitchell State Park
At an elevation of 6,684, Mount Mitchell provides stunning views of the Blue Ridge Mountains from the summit. You and your pup can enjoy a picnic before setting off on a short stroll or a more extensive hike through the 2,000 acres of parkland. Pets must be on a leash no longer than six feet at all times and may never be left unattended. Parking and restrooms available.

2388 NC 128, Burnsville | ncparks.gov/mount-mitchell-state-park
Old Mitchell Trail
Old Mitchell Trail is a difficult, 4.4-mile hike in Mount Mitchell State Park that will take about three hours to complete with Fido. This preserved trail originated along the North Fork of the Swannanoa River, extended along the crests of the Black Mountains and ended at the summit of Mount Mitchell. Today, this trail is mainly hiked 2.2 miles from the park office to the summit. Dogs must be on a leash no longer than 6 feet.

2388 NC-128, Burnsville | ashevilletrails.com
Pumpkin's Park at Yancey County Humane Society
The grounds of the Yancey County Humane Society have everything pets and owners will love. Enjoy the large outdoor dog park with covered sitting spaces, ample flat grassy space for off-leash playing, dog waste bag dispensers, toys, a memorial garden, and even a beautiful pond and waterfall.

962 Cane River School Road, Burnsville | (828) 682-9510 | yanceyhumanesociety.org

Veterinary and other pet services in Burnsville, NC
Man's best friend deserves the best treatment. Here are our favorite pet stores, doggie daycare facilities, groomers, trainers, and other pet professionals in Burnsville, NC.
Barkin' Basement Resale Store
The Barkin' Basement is a resale store that's been in business for over six years. All profits from the store fund the operation of the Yancey Humane Society. New volunteers are always needed.

675 E Highway 19 Bypass | (828) 682-1200 | yanceyhumanesociety.org/barkin-basement
Burnsville Veterinary Clinic
Burnsville Veterinary Clinic has been serving the pets in and around Yancey County for more than 20 years. They provide the highest quality medical and surgical care to their patients and the best possible service to clients. Plus, they now offer home delivery!

210 Burnsville School Road, Burnsville | (828) 682-2100 | burnsvillevetclinic.com
Cane River Veterinary Wellness Clinic
Cane River Veterinary Wellness Clinic is a well-established, full-service, small animal veterinary clinic providing comprehensive medical, surgical, and dental care. Their job is not only to treat your pet when he or she isn't feeling well, but also to help you learn how to keep your best friend happy and healthy.

660 W Main Street, Burnsville | (828) 682-7710 | canerivervet.com
Fit & Trim Pet Services
At Fit & Trim Pet Services, a focus on health and well being guides their combination of dog and cat grooming services. Their goals are to promote exercise, socialization, and a positive experience resulting in a calm, happy, and healthy companion animal. Boarding services and dog walking services are also available. Dogs of all sizes and breeds are welcome.

101 Indian Trail, Burnsville | (828) 682-9656 | fitandtrimpetservices.wordpress.com
Town & Country Pet Grooming
Town & Country Pet Grooming is a reliable source for pet grooming services in Burnsville. Pets trust Brenda and come home looking and feeling transformed!

11 Thompson Street, Burnsville | (828) 682-0481
Yancey County Humane Society
Yancey County Humane Society shelters, rehabilitates, and adopts dogs and cats within the county into permanent loving homes. They also provide compassionate, humane, and educational services to enhance the lives of companion animals in Yancey County.

Learn More: WNC nonprofit spotlight: Yancey County Humane Society

962 Cane River School Road, Burnsville | (828) 682-9510 | yanceyhumanesociety.org

Make Burnsville, NC your fur-ever home!
Burnsville is located among some of the highest mountains to be found in the eastern U.S. The town offers living situations and outdoor experiences that go above and beyond the norm, presenting you (and your pets) with many opportunities to Live Abundantly. In addition to being dog friendly, Burnsville is also known for its extraordinarily rich artistic output. Yancey County is home to more than 400 full-time and 200 part-time working artists, including basket makers, glassblowers, metalsmiths, and more.

Does that sound like the perfect lifestyle for you and your furry friend? Find homes in Burnsville now!

Visited 182 times, 1 visit(s) today