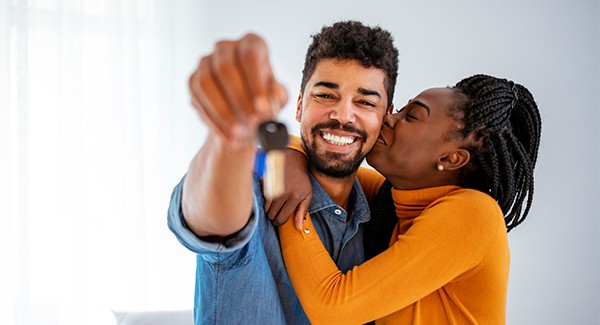 Last Updated on September 6, 2022
When you're buying a home there's tons of new terms and processes you'll be learning as you go, so it's likely that upon hearing your Realtor utter the words "closing costs" for the first time, they went in one ear and out the other.
And if that's the case, don't feel bad; suffice it to say, you're not alone— many first-time home buyers are surprised by the closing costs required to close on their soon-to-be home.
Keep reading and you won't be able to claim ignorance the next time these words find their way into a conversation with your realtor.
What are closing costs?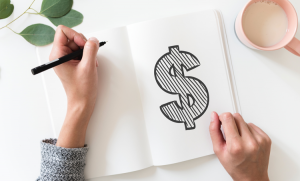 There's a lot that goes into buying a home; for example, a title search is performed, attorney's and escrow fees are incurred, and a credit report is pulled— just to name a few.
When closing day rolls around, you'll need to pay for all of those fees incurred, hence the term, closing costs.
Closing costs range anywhere from 2-5% of your home's total purchase price. For a home priced at $250,000, you could be on the line for $5,000 to $12,500, come closing time.
Here are some examples of the most common items included in closing costs:
Title fees
Title fees cover a title search fee and title insurance fee, to guarantee that the property has a clear title with no liens or issues and that the title can be transferred from the seller to the buyer. Title fees also include recording the deed at the courthouse and notary fees.
Attorney fees
Attorney fees include the attorney's time and expertise to review closing documents and oversee the closing process.
Pre-paids and escrow
This includes pro-rated property taxes and homeowner insurance premiums to insure there are no gaps in coverage.
This may also include pro-rated mortgage interest to cover the gap between when you close and when you make your first mortgage payment, as well as an initial deposit of funds (escrow) for any tax or insurance bills that will need to be paid by your lender soon after closing.
Mortgage insurance
Certain loan programs (usually those that allow a down payment of less than 20 percent) require private mortgage insurance (PMI). This provides protection for the lender in the event you would foreclose on the property.
Lender fees
These are fees paid to your lender and include loan origination fees, application fee, processing fee, credit report fee and any discount points you want to pay to get a lower interest rate.
Property-related fees
Appraisal and inspection fees are included in this category, and are generally paid directly outside of closing. You may also need a survey to confirm property lines, and specialized inspections (termite or structural) depending on property and loan type.
Other
In some cases, closing costs may include a transfer tax (foreclosure, short sale or new construction purchase), additional appraisals (home to be used as a rental property), final inspection (new construction) and specialized underwriting review (condominium purchase).
Are closing costs on top of the down payment?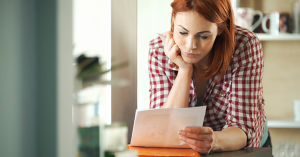 Yes, closing costs are costs due at the time of closing and are over and above your down payment amount. As stated before, closing costs typically come in around 2-5 percent of the total purchase price of your home.
There are ways you can lower your closing costs, though. Keep reading to learn about interesting strategies for paying less at the closing table.
Who typically pays closing costs?
Typically in a home sale, the buyers pay the closing costs, while the sellers pay the realtor's commission.
However, there are some instances in which the buyer might not pay for closing costs, which brings us to our next point:
Do most sellers pay closing costs?
Typically, sellers do not pay closing costs. I'm sure you've heard your Realtor say by now that in a home sale, everything is negotiable. So asking sellers to pay closing costs isn't totally off the table– it just might not be something sellers are willing to cover.
In a market where inventory is tight, which is also referred to a sellers' market, it's highly unlikely to get closing costs covered by sellers. On the flip side, when a market is slower, and it's categorized as a buyers' market, you may have some wiggle room for negotiation.
Your best bet is to talk with your agent. They should have a pretty good pulse on whether or not asking for closing costs to be covered by sellers is a good idea based on what they're seeing in the marketplace.
How to lower your closing costs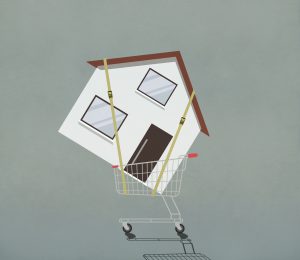 Comparison shop with your loan estimate
Within three days after you apply for a mortgage, your lender is required to provide you with a loan estimate. A loan estimate details pertinent info related to your loan; you can expect to find things like estimated interest rate, taxes and insurance, estimated monthly payment, and closing costs.
When comparison shopping, make sure to compare the items on your loan estimate. Some companies offer a no obligation second look to consumers shopping around for a mortgage. It's always worth getting a second opinion on one of the largest investments you'll ever make.
Shop around
On your loan estimate, you'll find a section entitled "services you can shop for." Save money by shopping around on your own for items listed listed in this section, like pest inspection, title search and a survey. If you don't know vendors that can perform these services, ask your realtor for referrals.
Close at the end of the month
Sometimes sellers have a specific closing date in mind that is non-negotiable, and other times a closing date is more flexible.
In those instances, if you're looking to save money, you should opt for a closing date that's toward the end of the month because you'll pay less in interest that way.
If you've got somewhere to stay that's inexpensive or already paid up, it makes sense to opt for a closing date towards the end of the month. Closing later versus earlier can likely save you hundreds of dollars on interest.
Final thoughts on closing costs
To be on the safe side, go ahead and budget about 5% of the purchase price of your home towards closing costs. Remember, you'll receive a more concrete figure of just how much you'll need to write a check for in the form of a loan estimate document.
Then, about three days before you actually close, you'll receive a closing disclosure statement which gives you the exact amount of closing costs. Compare this document with your loan estimate and contact your Realtor immediately if you have any questions or notice discrepancies.
Visited 1,999 times, 1 visit(s) today