Last Updated on June 6, 2023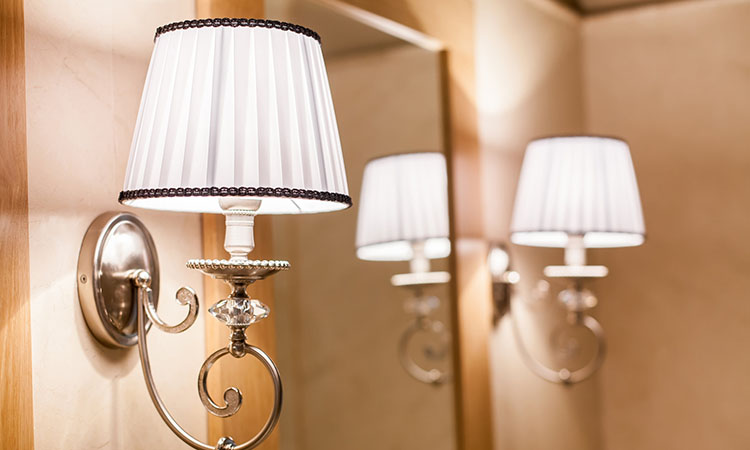 There's a lot of love that goes into buying a home. From discovering the perfect fireplace framed by built-ins to finding a space large enough for a growing household, it's easy to see the whole process with rose-colored glasses. But you'll have to handle the business of buying a home, as well. And that involves setting up utilities.
Here's a complete guide for new homeowners on how to set up utilities in Western North Carolina.
---
Skip ahead! Find the information most important to you:
---
Which utilities do you need?: A checklist
What are home utilities? Utilities are the daily services you need to ensure a working, liveable, and comfortable home. These may include:
Electricity.
Natural gas.
Water.
Sewer.
Cable / Internet.
Telephone.
Trash pickup.
Recycling pickup.
Home security.
Depending on your neighborhood and providers, some of these services may be offered together. For instance, the City of Asheville combines water, sewer, and sanitation services. Sometimes, trash and recycling services are covered by your HOA. And if your home has a septic system, you may not need to pay sewer fees.
Your Allen Tate/Beverly-Hanks real estate agent can help you determine which utilities are your responsibility to set up.
When do you set up utilities?: A timeline
The trickiest part of moving into a new home is timing everything correctly. You may already be familiar with coordinating days off work, moving services, and travel arrangements from previous moves. When buying a new home, you also have to coordinate closing costs and attorney appointments while working around your seller's schedule, as well. It's easy to forget something as trivial as setting up your electricity account—that is, until you spend the first night in your new home in the dark.
Don't risk trying to settle into your new home without air conditioning, a running refrigerator, and (gasp!) internet. Follow this timeline to set up your utilities ahead of time:
4 weeks before moving
Notify your existing billing and subscription parties of your upcoming change of address. In addition to banks and insurance companies, this includes your utility companies.
Determine who your service providers will be for your new home. Even if you're just moving across town, you could find yourself in a new water and sewer district or outside the range of your current internet provider. Check the appropriate city or county website for information about available service providers. Usually, there will be one option for utilities like electricity, natural gas, and water, and multiple options for internet, cable, and home security.
3 weeks before moving
If you are clear on your moving timeline, go ahead and schedule the turn-off date for your current utility services. This can be done by phone or online. Schedule to disconnect your landline phone and internet service for the day after you leave, just in case.
Now is also the time to set up utility services in your new home. Offering companies advanced notice ensures that they are turned on by your move-in date. You may need an appointment if an employee has to come out to turn on your service manually. Keep in mind that you may need to be present to let in internet and cable installers.
If your new home utilizes the same service provider, take this opportunity to set up a transfer of services. Oftentimes, you can set up different off/on dates for your current and new homes. By overlapping the services, you ensure that utilities are available in both places as you go back and forth during your move.
When setting up utilities, you will likely be asked to provide:
Your new address.
The meter number for your home (if known).
Identification, such as a driver's license number or SSN.
Email address for billing purposes.
During the setup process, utility companies may also run a credit check, require a security deposit, or ask for the first payment for new services. Understand what is required so that you have everything ready to go.
Moving day (and days following)
Confirm that utilities have been successfully turned on at your new home and off at the old. Especially if you are canceling services (instead of transfering), make sure that accounts have been closed, as well. If you can't confirm from your online account, call to make sure.
To confirm that utilities are connected at your new home, simply flick a lightswitch, run the tap in the bathroom, and check your wifi connection on your phone. For trash and recycling services, keep an eye on your bin come pickup day. If you notice issues with any services, call your utility provider right away.
1–2 months later
Because of odd payment cycles, utility bills can get complicated when you move. Make sure you're paying your final bills for your old address, which should be prorated depending on the date of your move. If you're owed money in return, keep an eye out for that.
At the same time, double check the set-up fees for your new services to make sure you weren't accidentally double charged. This is especially important if you set up automatic payments. Take a moment to confirm that your charges are correct and that initial payments went through properly.
Read More: Make Moving Day Easy with this Calendar Checklist
Who do you call in WNC?: A guide for local service providers
There are many easy ways to determine which service providers are available in your area. A few options include:
When choice is available, make your choice based on frequency of connection/service issues, response time to questions, ability to resolve issues, and cost.
Below, we've listed the most common local providers for utility services in WNC.
Electricity
Duke Energy | duke-energy.com
Haywood EMC | haywoodemc.com
Natural gas
Dominion Energy | dominionenergy.com/north-carolina-gas
Duke Energy | duke-energy.com
Public utilities
City of Asheville Water Resources | ashevillenc.gov/departments/water
City of Asheville Sanitation | ashevillenc.gov/departments/sanitation
Metropolitan Sewerage District of Buncombe County | msdbc.org
Henderson County Utilities | hendersoncountync.org
Internet/phone/cable
AT&T | att.com
Comporium | comporium.com
DirecTV | directv.com
DISH Network | dish.com
Morris Broadband | morrisbroadband.com
Mountain Area Information Network | main.nc.us
Skyrunner Internet | skyrunner.net
Spectrum | spectrum.com
TDS Telecom | tdstelecom.com
Verizon | verizon.com
* Your Allen Tate/Beverly-Hanks Welcome magazine offers 128 pages of regional and community information. Included are up-to-date school success rates, local health care facilities, a calendar of regional events, property tax rates, helpful relocation links, top dining and destinations across the region, and much more.
I have to pay how much?: A few money saving tips
Moving is an expensive process, so you may be thinking about cutting corners. When it comes to utilities, it can be hard to find wiggle room in the cost of services. However, there are many homeowners tricks you can employ to save money (and the environment) in the long run. Here are a few you may not have thought of:
Service your HVAC
Bumping your heat a few degrees in the winter or your AC a few degrees in the summer can noticeably lower your utility bills without changing your lifestyle. But did you know that your HVAC could still be operating inefficiently? Have your HVAC serviced to see if you're wasting energy on an outdated or out-of-sync machine. And change your filters regularly.
Invest in smart tech
Smart technology is not just for the wealthy these days. A programmable thermostat can save you big bucks by adjusting your home's temperature throughout the day so that you're not wasting energy. The same goes for tech that helps you turn on and off your lights. Your energy savings could well make up for the up-front cost of the tech.
Switch to solar
Even if a full suite of solar panels is too much of an investment, you can still take advantage of solar power. Homes are now equipped with solar smart locks, solar smart blinds, solar smart lights, and more. Each device helps you increase your home's energy efficiency while reducing your power usage.
Change your showerhead
An outdated hot water heater at the end of its life can waste a lot of energy. But the wrong showerhead can be wasteful, as well. Showerheads designed for efficiency cut down on waste by reducing water flow and eliminating mist. Look for fixtures with a WaterSense rating, which is similar to an Energy Star rating but specific to water usage and flow.
Winterize your home
It's never too early in the year to think about winterizing your home. And that's because many of the things you do to keep your home warm in the winter will also help keep it cool in the summer. Check your home's insulation, seal leaks, and upgrade to energy-efficient windows. Don't forget to check your garage door to make sure it's properly sealed and insulated, as well.
Plan your move today!
Your Allen Tate/Beverly-Hanks real estate agent can help you find the right service providers for your neighborhood. As a full-service real estate firm, we're at your side from contract to closing.
The services of an Allen Tate/Beverly-Hanks agent can help put your mind at ease and bring order to a process that frequently overwhelms even the most organized. Our proactive management and attention to detail will help make your purchase efficient and seamless.
Contact us today to speak with an Allen Tate/Beverly-Hanks real estate agent about buying homes and land in Western North Carolina.
Visited 317 times, 1 visit(s) today