Last Updated on June 8, 2023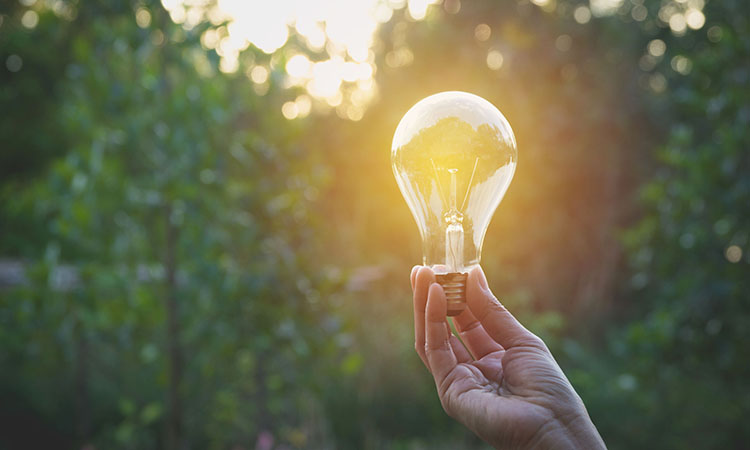 You know solar can power a variety of things, from solar panels powering your whole home to the little wobbly baubles in your window. But do you know just how versatile solar energy can be?

Today, we're shining a light on five smart home devices that run on solar energy.

Solar-powered smart locks
Bluetooth door locks sound like a great idea until a dead battery means you're locked out for the night. But several heavy-duty smart locks forego the disposable batteries for solar-powered rechargeable ones. Some options feature touchpads, run via smartphone apps, or are controlled with Amazon Alexa. Other smart locks even integrate with your home's security system. Whichever option works best for your IoT ecosystem, these deadbolts prove that smart devices need smart power sources.

Solar-powered smart blinds
Do you worry that you waste energy cooling your home during the day when you're not there? Motorized window blinds adjust with the touch of a button or can be set up to open and close automatically. Sun-powered options feature a small solar panel with a rechargeable battery wand behind the window. And because no electrician is required, solar-powered window treatments are a breeze to install. Want to go a step farther and use your blinds to create energy? SolarGaps Photovoltaic Solar Panel Window Blinds reduce energy usage, create renewable energy, and help you transition to energy independence.

Solar-powered smart lights
You've probably seen these in your neighbors' landscaping or along the walkways to their front door. Solar-powered flood lights and path lights have been around for a while, and today there's no difference in brightness or features compared to the existing battery-operated options. Plus, it's easy to install a smart pathway and access lighting around your home without having to do any digging or wiring. And now, you can control your smart lights with your smartphone! Let them charge throughout the day and turn them on at night using your iOS or Android device.

Solar-powered fountain pumps
Fountain pumps bring small water features to life—literally! The movement of the water helps transport oxygen for fish and other aquatic animals. Plus, they add a great focal point to your decor, and birds and other non-aquatic critters love them. When positioned in a sunny spot, a solar-powered fountain pump offers all the functions you need without the use of any electricity or batteries. Most solar pumps are designed to create several different water patterns, offering you options with height and spray.

Solar-powered lawn mower
Automobiles aren't the only electric devices you can find in someone's garage. The solar panels powering your home can also charge other tools and gadgets and devices that previously ran on oil and gasoline. Whether it's a lawn mower, snow blower, leaf blower, or trimmer, nowadays it's easy to plug a charged battery into your device and get to work! In addition to their convenience, electric lawn mowers are easier to start, are lighter in weight, and make much less noise. If you have a small yard, you can even find corded options.

Why do smart homes need solar power?
The devices listed above each run on their own solar power or can be easily patched into your traditional power source. So why are we suggesting that smart homes run on solar power? There are many reasons, but we can focus on these three.
Smart homes use power
In ancient times, you'd use manpower to open your blinds and turn on the lights. Today, each of your IoT devices uses electricity, instead. As solar panels become more and more affordable, the savings they offer can offset the added power your smart home requires. Individually powered smart devices, like the ones above, are a step towards energy independence and ongoing cost savings. Solar power just makes cents.
Solar power increases efficiency
From smart garage door controls to smart thermostats, many IoT devices are designed to streamline your life and maximize efficiency. Solar power does the same thing for your energy consumption. When your devices and appliances are already energy efficient, and you pair them with a never ending power source, the result is peak efficiency.
Solar power has a bright future
Photovoltaic technologies are becoming more efficient and cost effective every year. As that happens, solar energy is poised to become one of the main sources of energy around the world. When paired with smart home devices, the sky's the limit for what it can do!

Find a solar-powered home near you!
Allen Tate/Beverly-Hanks is proud to represent smart homes, solar-powered homes, and green homes of all types in communities across Western North Carolina. We understand the value of sustainability and healthy living as a means to Live Abundantly in WNC. That's why we offer a specialized property search that allows you to focus directly on eco-friendly homes in WNC. 

Does owning a home with solar power sound like a bright idea to you? Find eco-friendly homes across Western North Carolina now!

Visited 67 times, 1 visit(s) today