Last Updated on June 2, 2023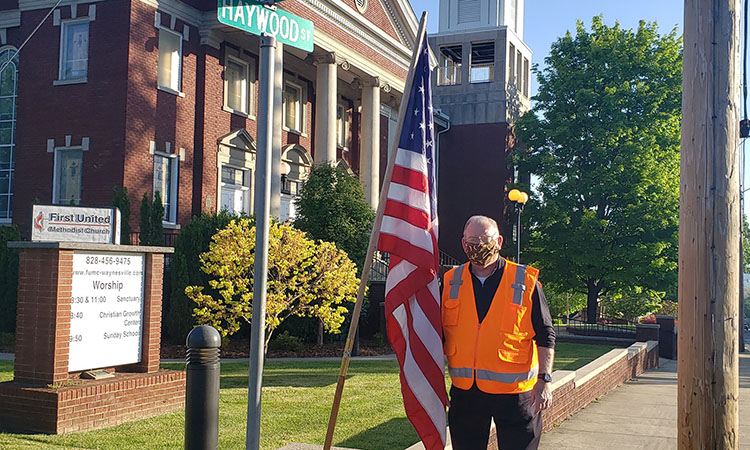 There are many ways to Live Abundantly in WNC. But many children need a helping hand to lift them up as they learn, succeed, and rise to greatness.

Since 1951, the Kiwanis Club of Waynesville has stepped up to support the youth of Haywood County. Through their many programs, generations of children have been recognized, rewarded, and guided in their growth. We invite you to learn more about the Kiwanis Club of Waynesville and how you can help them meet their mission.

What is the Kiwanis Club of Waynesville?
In 1915, Kiwanis was founded as a business networking organization in Detroit. Eventually, they changed their focus to community service and leadership development. Today, Kiwanis sponsors 150,000 projects around the world that cover a wide spectrum of services and raise over $100 million for their communities.

Locally, Kiwanis clubs create opportunities for children to be curious, safe, and healthy. The Kiwanis Club of Waynesville is no exception. From hosting barbecues and spelling bees to educational contests and holiday events, they are involved in a variety of fundraising, community service, and enrichment programs throughout the year.

What are their active projects?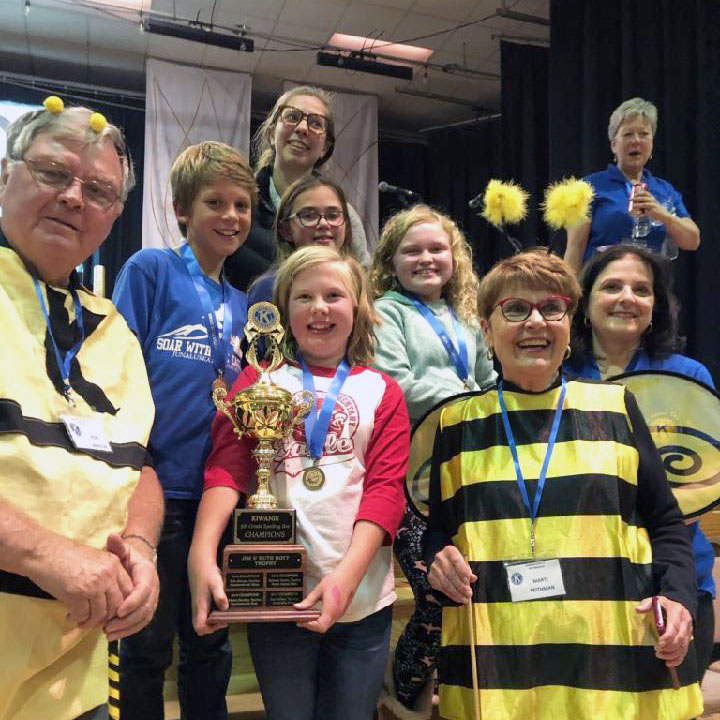 The Kiwanis Club of Waynesville is involved in a variety of community projects throughout Haywood County. Their projects can be easily divided into three main categories: service projects, fundraising projects, and service leadership projects.
Service projects
Kiwanis sponsors and participates in many service programs in Haywood County.

Held each May, Kiwanis Funday at the Rec Center gives Haywood County children access to the facilities of the Waynesville Recreation Center for the day. Food, games, and group activities are also available.

BUG (Bringing Up Grades) is a project to encourage elementary school students to strive for better academic success. Students who improve their grades or maintain a level of excellence are recognized and rewarded for their achievements.

Each fall, every third grader in Haywood County receives their own dictionary through the 3rd Grade Dictionaries program. Students love them, and for some, it is the first book they own.

The 5th Grade Spelling Bee is a written team competition among the 5th grade classes in the Haywood County Public Schools. For three rounds of increasing difficulty, missed words may be "bought back" with play money. If more than one team is still playing after the third round, a tie-breaker round follows.

The Waynesville Christmas Parade is a joint project of Kiwanis and the Downtown Waynesville Association. This 200-unit holiday kickoff is held the evening of the first Monday in December.
Fundraising projects
Each year, the Kiwanis Club of Waynesville raises funds through a few core programs.

Kiwanis Flag Service provides flags to Waynesville businesses and churches on major federal holidays. They are also responsible for putting out international flags for Folkmoot each summer.

Kiwanis Adult Spelling Bee is a team competition that raises funds through entry fees. Local businesses and organizations enter their teams in the traditional spelling competition, but missed words may be bought back with real money!

For more than 50 years, the Kiwanis BBQ has attracted locals from all over Haywood County. It is typically held the first Friday in October.
Service leadership projects
The Kiwanis Club of Waynesville sponsors Haywood County's Aktion Club, the only community-service club for adults living with disabilities. They also sponsor Key Clubs in both Tuscola and Pisgah High Schools. Founded in 1925, Key Club is an international program for high school students whose goal is to encourage leadership through serving others.

How can I support the Kiwanis Club of Waynesville?
In addition to managing a bevy of projects and programs, the Kiwanis Club of Waynesville also sponsors grant programs. Kiwanis Unrestricted Grants are awarded for projects serving the needs of Haywood County children. Typically, they support projects in local schools for which funds are not otherwise available.

The funds for these unrestricted grants come from Kiwanis fundraisers. If you would like to support Kiwanis' mission, and by extension, the funded school programs, the best way to do that is by attending their next fundraiser. Because of social distancing guidelines, no events are currently forthcoming. However, you can follow them on Facebook to be the first to hear about their next events.

Get more by giving back
Every day, our agents and staff impress us by their involvement in strengthening community efforts through service and financial support. We encourage you to get involved, too.

Help support service organizations now and in the future! Give BIG to an organization that means something to you. Reach out to the Kiwanis Club of Waynesville or contact your Allen Tate/Beverly-Hanks agent to learn about local leadership and education programs near you.
Kiwanis Club of Waynesville
P.O. Box 815, Waynesville | (703) 609-4542
Visited 11 times, 1 visit(s) today