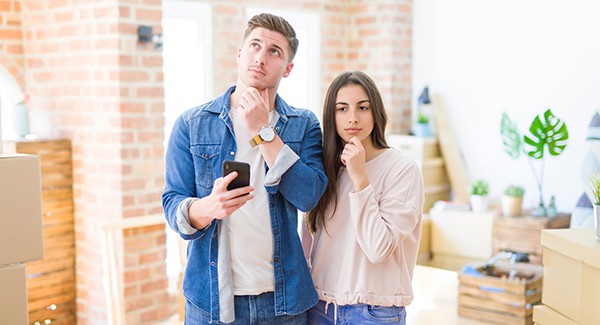 Last Updated on October 13, 2022
When the time comes to plan your next date outing, it can sometimes be difficult to get out of your shell. After all, the dinner-and-a-movie routine is so familiar — and so easy! But there is much more to do in Greenville than sit in a crowded theater. We rounded up some of the best summertime date ideas in town, including something for every personality, taste and budget. So take advantage of the gorgeous weather and go explore Greenville with your sweetheart!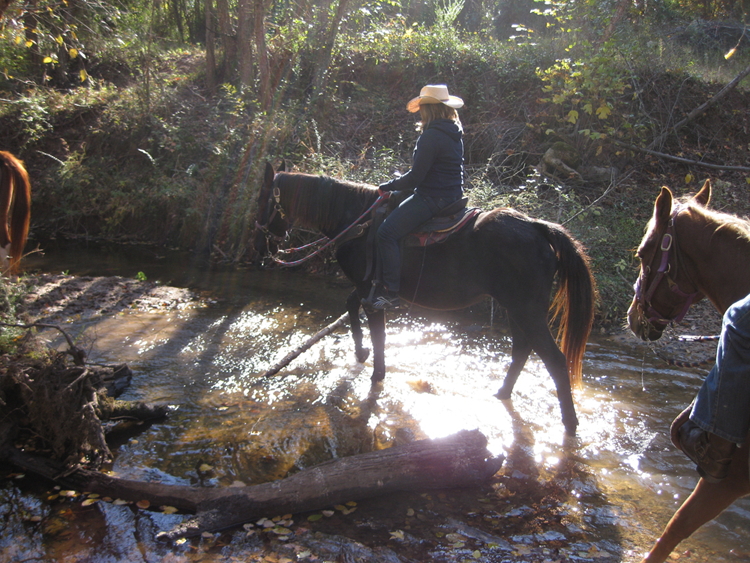 Photo courtesy of Black Horse Run
Located on the outskirts of Greenville County, Black Horse Run is a little piece of the Old West tucked away in a picturesque setting. You have the chance to experience it all for yourself on horseback with a guided trail ride from one of the professionals. Explore the country trails, wooded areas, trickling creeks and scenic meadows with your sweetheart — all levels of experience are welcome!
See a movie under the stars
There are so many great movies released during the summer months, and catching the latest flick is a great way to spend a date! Step it up a notch and take your movie-going experience outside. There are several places around town that offer free (or very cheap) outdoor movies during the summer months, including Falls Park, Greer City Park and Heritage Park Amphitheater.
Attend a cooking class at the Cook's Station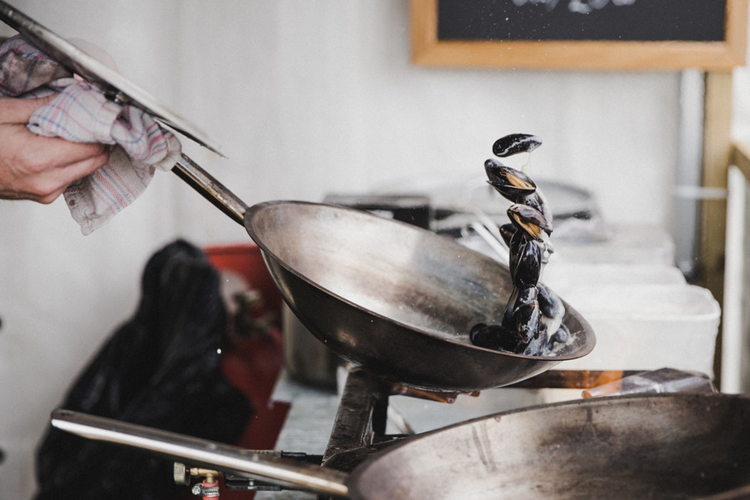 Nothing gets things sizzling like an interactive cooking class. Instead of going to a fancy restaurant, switch things up a little bit and make your own meal under the guidance of an instructor. Classes in the Greenville area range from classic French cuisine to sushi, so you'll be able to learn something new while enjoying a tasty meal. The Cook's Station is our pick for a fun and delicious night out, and the price of a class includes two glasses of wine and inspiring hands-on instruction from a local chef.
Embark on a culinary tour
Greenville's restaurant patrons are lucky to have the world at their fingertips as our town boasts a wide selection of globally-inspired fare prepared by award-winning chefs. Experience the best of our culinary scene by embarking on the At the Chef's Table tour with Greenville History Tours. This three-hour tour will take you to five delicious restaurants and will give you fascinating insights into Greenville's rich history, culture and architecture.
Enjoy a picnic in the park with items from Swamp Rabbit Cafe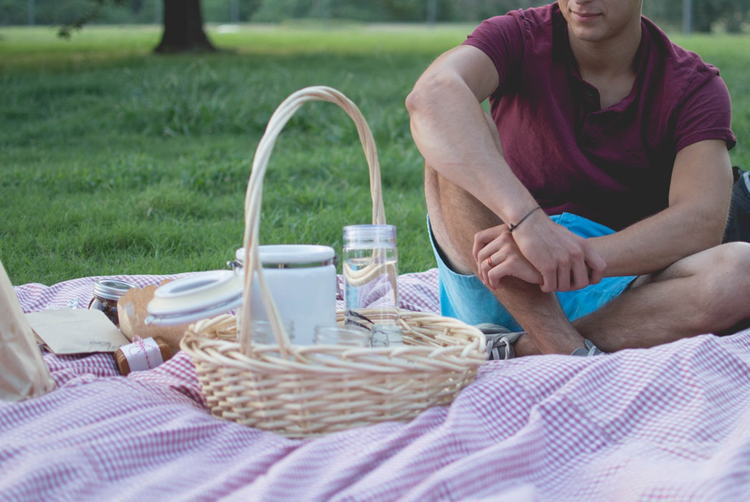 The weather is beautiful this time of year, so you might as well make the most of it! Grab supplies at Swamp Rabbit Cafe, a local cafe and grocery beloved by all. Here, you can find all the ingredients needed to build the most impressive and delectable charcuterie board, pizza to go and more. Once you've stocked up, head to a nearby park to enjoy your meal al fresco.
Go on a self-guided brewery tour
Craft beer aficionados will love the chance to explore Greenville's local beer scene. Of course, there are way too many to experience on one date, so choose a few within close distance and share a flight or a pint at each. You might just find a live band (or a new favorite beer) along the way! We recommend Grateful Brew (which also serves coffee), Thomas Creek Brewery and Upstate Craft Beer to start. The three make for a well-rounded sampling.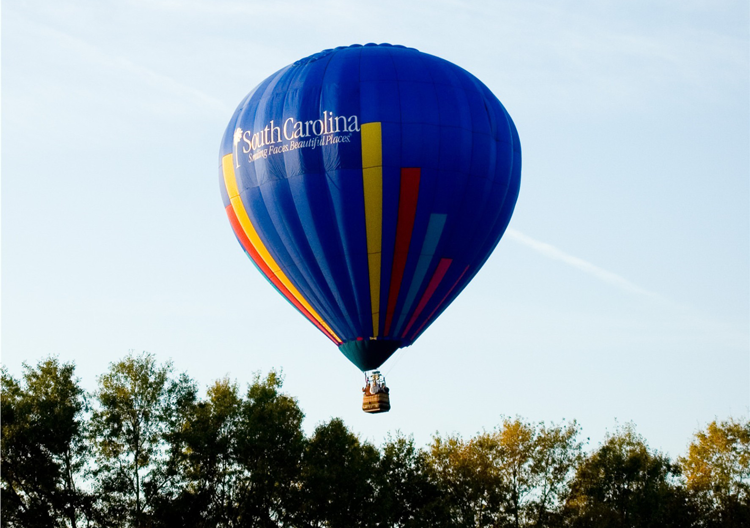 Photo courtesy of SkyScapes of America
Take your love to new heights in a hot air balloon ride. SkyScapes of America is located just a short jaunt away in Anderson, and offers the chance to explore the gorgeous South Carolina landscape from a different angle. It's the perfect gift for a special occasion — just make sure your significant other isn't afraid of heights!
Since 1979, Cafe and Then Some has been providing good old fashioned laughs to the citizens of Greenville. Book a night out with the unabashedly silly comedy troupe, and enjoy a wacky show and a delicious meal to go with it! Shows take place nightly Wednesday through Saturday.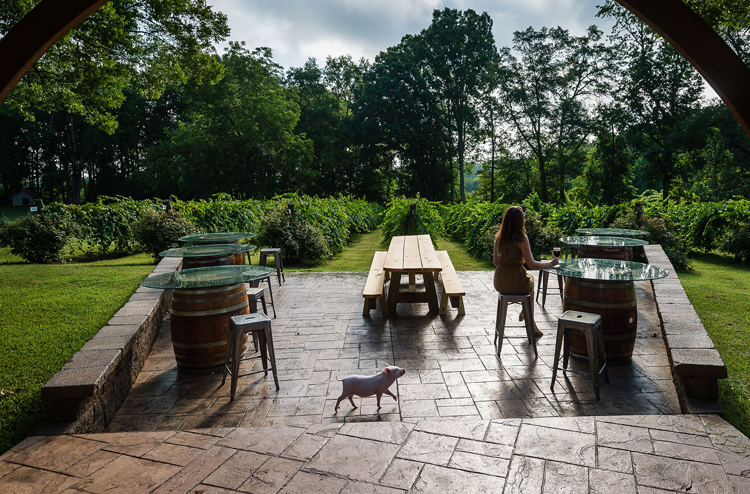 Photo courtesy of City Scape Winery
Vinted right here in Greenville, the wines at City Scape Winery are made in honor of the local community. The winery is owned by husband-and-wife team Josh and Deb Jones, who will happily welcome you into their cellars. The pair has traveled to Napa Valley, Sonoma County, Willamette Valley, Spain, Portugal and Italy to learn more about the craft and provide their guests with the best-tasting product possible. Come sample the selection while taking in the picturesque views of the Greenville skyline and make sure to strike up a conversation with Josh or Deb while you're there!
Located in the heart of downtown Greenville, Spill the Beans is in the perfect spot for a laid-back summer date night. The unique coffeehouse and creamery is a favorite among locals and visitors alike, serving deliciously smooth coffee and house-churned ice cream daily. Grab a waffle cone, stroll across Liberty Bridge together, and take in the sights of Falls Park on the Reedy. Or, simply linger in the cozy shop over a warm cup of joe and a great conversation.
Enjoy your date!
What are some of your favorite ways to spend date night in Greenville? Share your recommendations with us in the comments!
Visited 424 times, 1 visit(s) today