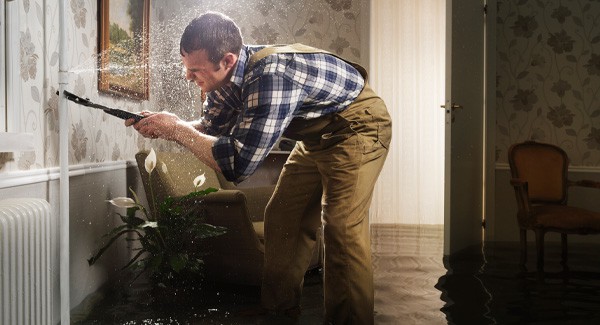 Last Updated on August 25, 2022
Did you know that for seven out of every 10 homes, a home system or appliance will fail during the course of one year?
No one likes to plan for major home appliances to fail, but when they do, wouldn't you rather be covered by a home warranty?
What is a home warranty?
Different from homeowner's insurance, a home warranty covers the repair and/or replacement of major systems and appliances that fail from normal wear and tear.
What a home warranty is not
A home warranty does not cover the repair/replacement of systems and appliances that have reached the end of their useful life.
When you purchase a home, you must do due diligence. That means knowing, as best as you can, what maintenance and repair obligations will be required for your home.
We encourage you to do three things when buying a home:
1) Order a survey to make sure that there are no encumbrances on the property or easements you need to be aware of. This is not a requirement but is encouraged.
2) Schedule a home inspection – A home inspection is a through look at your home's major systems, and structural, foundational and electrical framework. Its purpose is simply to point out issues that you may not be immediately aware of.
3) Purchase a home warranty – Again, not required but encouraged.
A home warranty is in place to take care of surprises that may pop up like replacing a bad water heater element, or repairing a heating system that needs a part.
Essentially, a home warranty is NOT designed to replace 18-year old roofs, furnaces, or other systems or appliances that have reached the end of their life.
If you're purchasing an older home and the appliances, systems and roof have not been updated or replaced, those considerations should be addressed in the offer upfront. A home inspector is only going to tell you that the roof is not currently leaking and the furnace is working. What you need to estimate is how long before the roof leaks or when you are on borrowed time with your furnace.
For example, an older gas or oil furnace can develop a cracked heat exchanger over time. Before the purchase, a home inspector probably will clear the system as it is working, but he or she is not licensed to (and cannot safely) remove the inner hood. If the inspector doesn't call for a HVAC inspection from a licensed technician before the sale closes, the new owner inherits the bill for a new furnace. In this case, the warranty company will not cover a cracked heat exchanger because it was a pre-existing condition.
A home warranty definitely has a valued place for unexpected repairs. But it is not a safety net for house components that have come to the end of their useful life. Those expenses should be reflected in the sale price of the home, and not considered as part of the warranty.
How does a home warranty differ from homeowners' insurance?
A homeowners insurance policy must be in place prior to closing on a home and will cover your dwelling personal belongings, theft, vandalism, fire, windstorm, lightning, and hail. Your liability coverage will also protect you if someone gets hurt while in your property and they decide to sue you. You also have coverage to cover medical expenses if someone is injured as part of a covered loss, as well as an allowance for living space if you are unable to live in your home because of a loss.
On the other hand, a home warranty is coverage for your home's major systems and appliances.
Interested in learning more about a home warranty?
(Visited 773 times, 1 visits today)